Inspector general: Personnel, procedural errors cost Cook County hospital system $165 million in revenue
While the county hospital system loses out on revenue, county payroll and retirement costs continue to climb.
Employee errors and poor clerical procedures have cost the Cook County Health and Hospitals system at least $165 million in revenue over the past three years, according to a new report from Cook County Inspector General Patrick Blanchard.
The report attributed the lost revenue to billing and registration errors, as well as other personnel problems including "a significant number of registration clerks, coders, and billers who do not possess adequate self-motivation or the required skill sets and knowledge base," according to the Chicago Tribune.
The Cook County hospital system and Cook County Board President Toni Preckwinkle disputed the inspector general's report, with a hospital spokesperson previously pegging the lost revenue figure at somewhere between $79.5 million and $132.5 million, according to the Tribune.
The hospital system was targeted for $27 million in budget cuts in the fiscal year 2018 budget as Cook County commissioners looked to fill a $200 million budget hole in the wake of the repeal of the county's controversial penny-per-ounce soda tax. Officials from the hospital system identified only $12.4 million in budget reductions in a November 2017 presentation to the Cook County Board, according to the Chicago Sun-Times.
While Cook County has struggled to close budget gaps and the hospital system loses millions to systemic errors, the county's payroll has continued to grow.
The average salary of Cook County workers – the total payroll divided by the number of active workers – has increased 57 percent since 2001, to $75,361 from $48,041. This equates to annual average growth of 3 percent.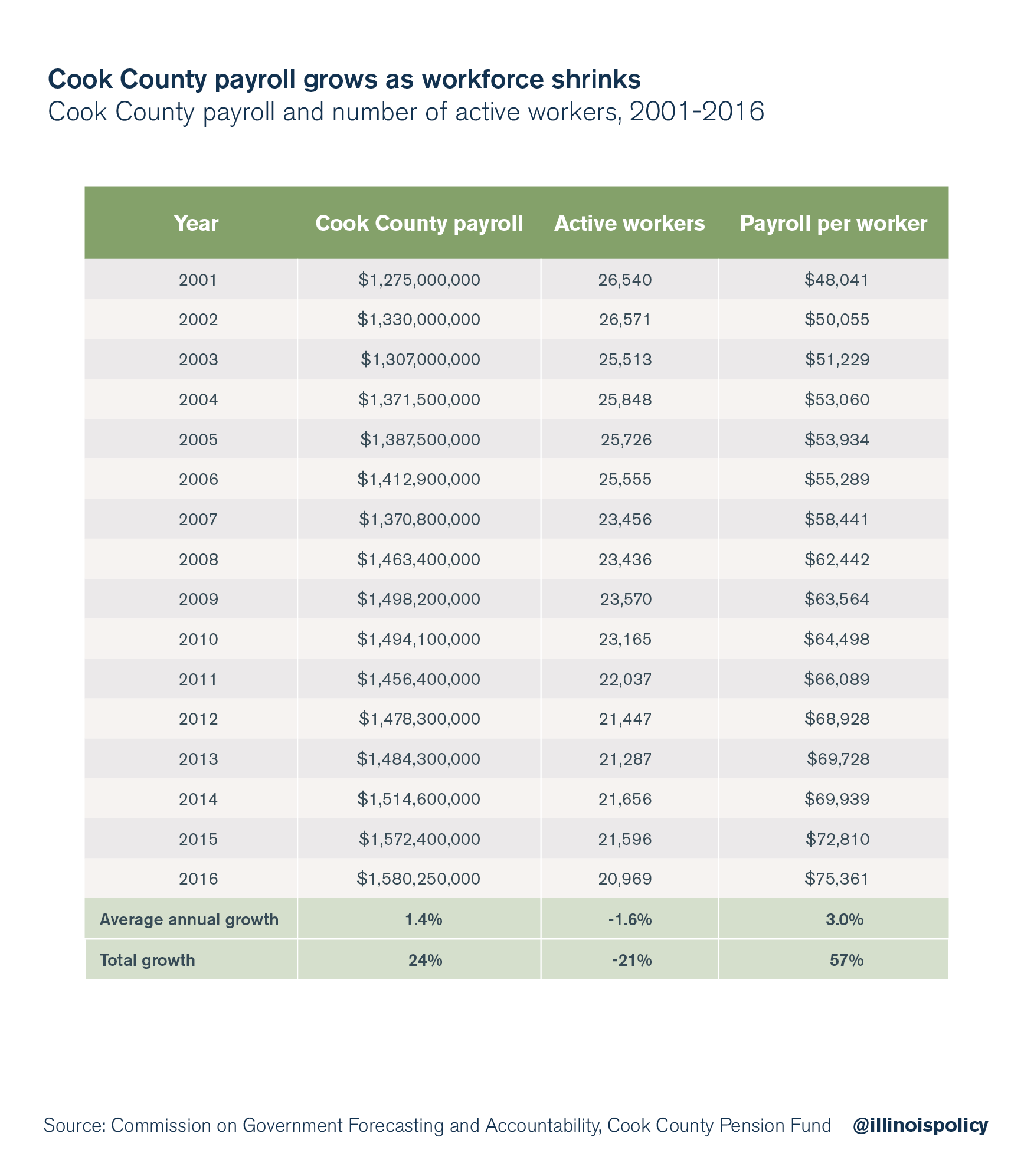 These increases have resulted in more than 2,200 Cook County employees making salaries greater than $100,000. And taxpayers continue to carry the weight of county worker employee costs well into retirement. Cook County employees with final salaries around $100,000 who retire at age 60 can expect to collect about $3 million in pension payments over the course of their retirement. Top Cook County pensioners can expect on average $6 million to $10 million in lifetime pensions, assuming the fund doesn't run out of money first.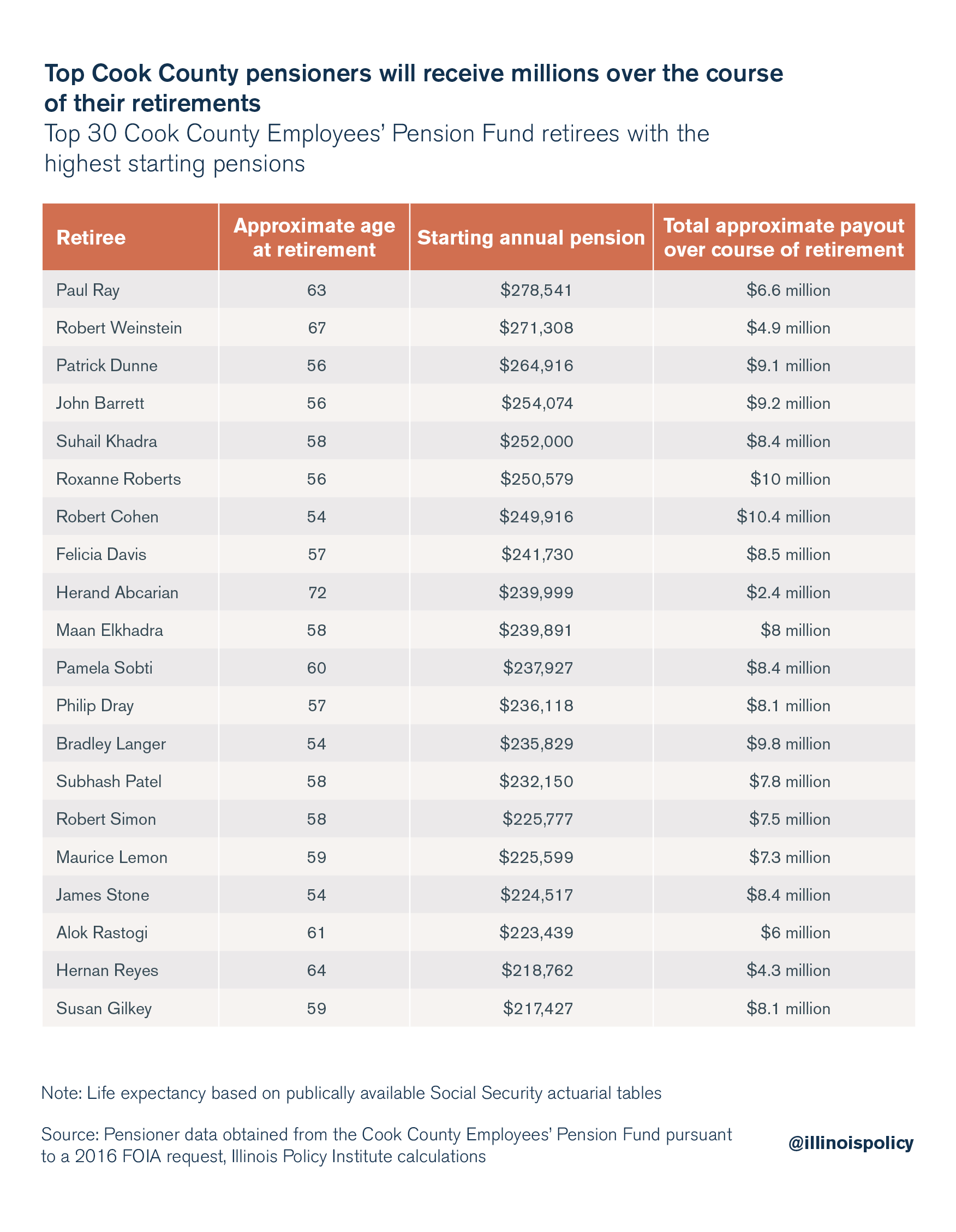 This has contributed to the county's total pension burden nearly tripling in from 2015 to 2017, while Cook County residents pay some of the highest property and sales taxes in the nation to prop up the system.
Even if the Cook County hospital system can fix the personnel and clerical errors that cost them $165 million over three years, the tax burden facing residents will continue to grow until the county addresses the growth in payroll costs and enacts reforms like 401(k)-style retirement plans.