Kennedy-led company used Madigan's firm for property tax refunds
Gubernatorial hopeful Chris Kennedy is advocating for "a property tax system that can't be abused by the wealthy and insiders." But new documents suggest a Kennedy-led company enlisted the help of the city's most politically connected property tax law firm to lower its bills.
A company led by Chris Kennedy, Democratic candidate for Illinois governor, retained the services of House Speaker Mike Madigan's property tax law firm, documents obtained via Freedom of Information Act requests suggest.
Madigan & Getzendanner won more than $133,000 in property tax refunds for at least one property owned by Merchandise Mart Properties, Inc., or MMPI, according to two checks the Cook County Treasurer's Office sent out in 2009. Kennedy served as the president of MMPI from 2000 to 2011.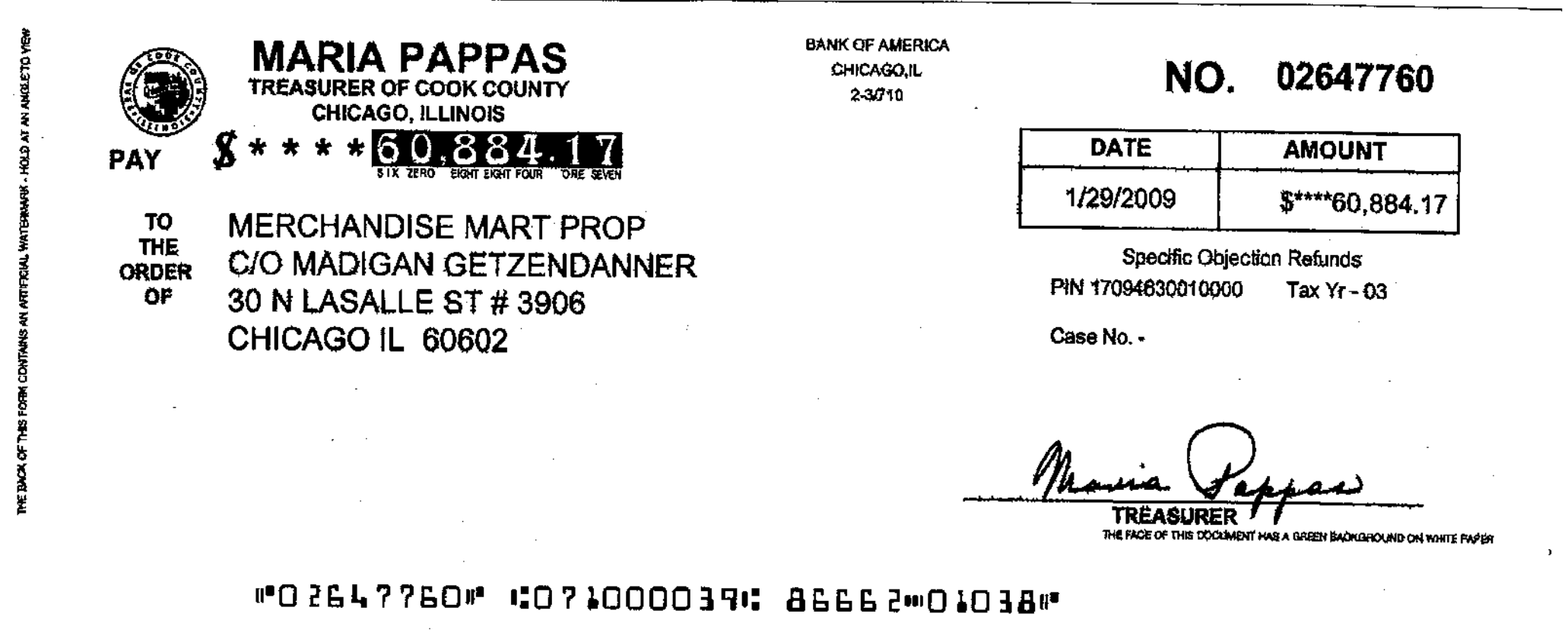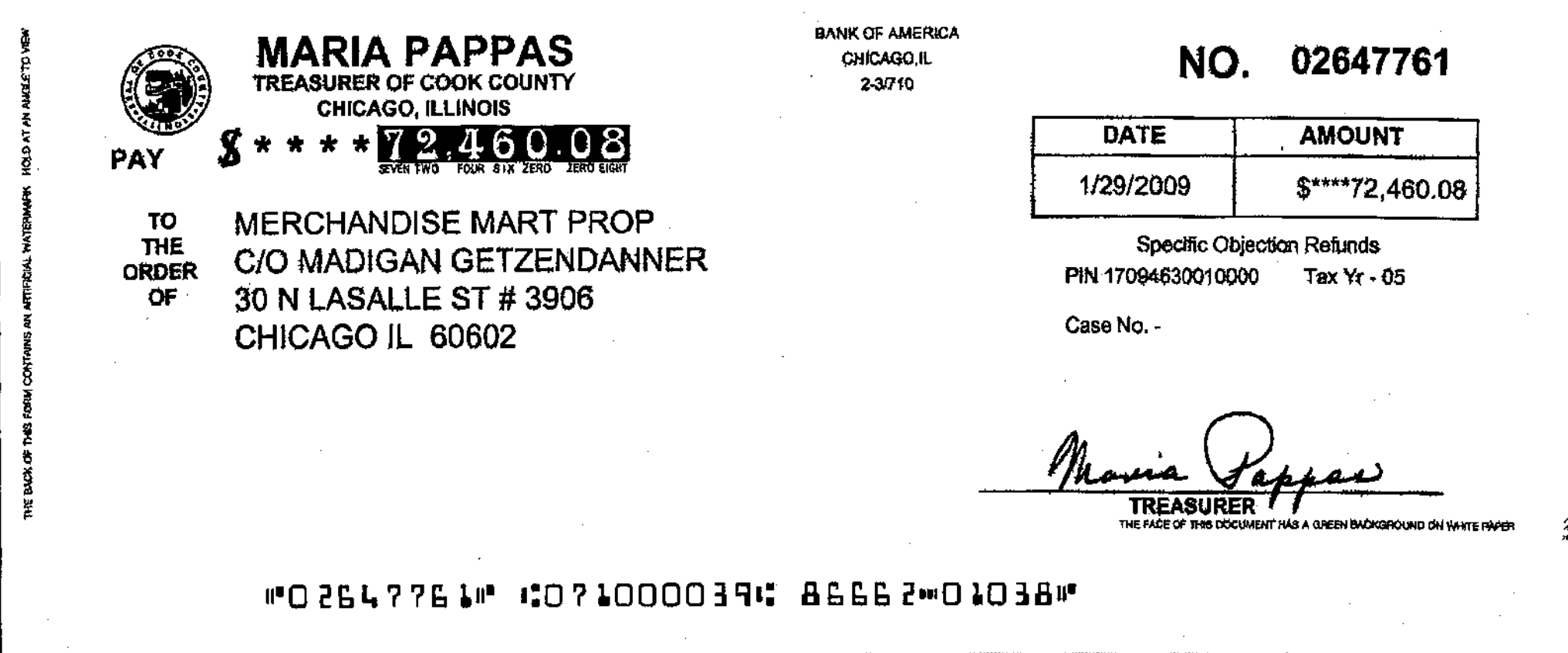 Both checks indicate property tax refunds paid to the order of "Merchandise Mart Prop c/o Madigan Getzendanner." The first refund of $60,884.17 was for tax year 2003. The second refund of $72,460.08 was for tax year 2005. The checks were sent to the office of Madigan & Getzendanner at 30 N. LaSalle St.
The property identification number listed on both checks corresponds with 33 N. Dearborn St., a 24-story tower in the Loop. MMPI parent company Vornado purchased 33 N. Dearborn in 2000 and sold the property in 2005.
"33 North Dearborn is a solid asset with quality tenants and we're very pleased with the opportunity to own and manage it," said MMPI President Joseph E. Hakim in a September 2000 press release. Kennedy replaced Hakim as president of MMPI one month later.
Kennedy has recently criticized fellow Democratic gubernatorial candidate J.B. Pritzker for receiving a sizeable property tax reduction on a Gold Cost mansion Pritzker had allowed to fall into disrepair.
"It's an inherently corruptible system and we ought to reject it," Kennedy said to reporters in reference to Pritzker's property taxes.
A Kennedy fundraising email also advocated for "a property tax system that can't be abused by the wealthy and insiders."
Political commentator Rich Miller asked Kennedy if this property tax comment referred to people such as Madigan.
"I don't think this is about individuals. I think this is about a whole network that makes it nearly impossible to see integrity in the system for the average voter, the average taxpayer …" Kennedy said.
"Having faith in government, understanding that government can be an ally, understanding that government can function at a higher level is something that occurs in other states. We don't have that here because people don't believe that the system is just or rid of corruption. We need to rid it of corruption by changing the system."
The Cook County property tax appeals business is notorious for pricing political connections at a premium.
Madigan's clients include many of Chicago's biggest developers, as well as major corporate players such as Hyatt Equities LLC (for whom Madigan's firm earned at least $1.4 million in property-tax refunds since 2008, according to documents from the treasurer's office), the Chicago Board Options Exchange ($1.4 million) and Bank of America ($800,000).
The Pritzker family controls Hyatt.
The man in charge of Cook County property valuations is Joe Berrios, the Cook County assessor. He attained this position in 2010 with the help of Madigan's political workers. Berrios also serves as the Cook County Democratic Party chairman.
Detailed records of property tax appeals prior to 2008 from the Cook County Board of Review and Cook County Treasurer's Office are limited. As a result, the extent to which MMPI used Madigan's firm during Kennedy's tenure beyond these two refunds is currently unclear.
Sign the petition
Demand property tax relief
It's time for homeowners to take control of property taxes in Illinois. Sign the petition to freeze property taxes.
Learn More >