Illinois' manufacturing workers take home lowest pay in the Midwest
The state's beleaguered manufacturing sector is hurting worker interests.
Illinois manufacturers continue to receive the short end of the stick, according to data from the Bureau of Labor Statistics.
Workers in "production occupations" (meaning manufacturing) are on average paid less in Illinois than in any other state in the region. The average Illinois manufacturing worker makes $35,400 per year, as opposed to a Midwest average of more than $38,100.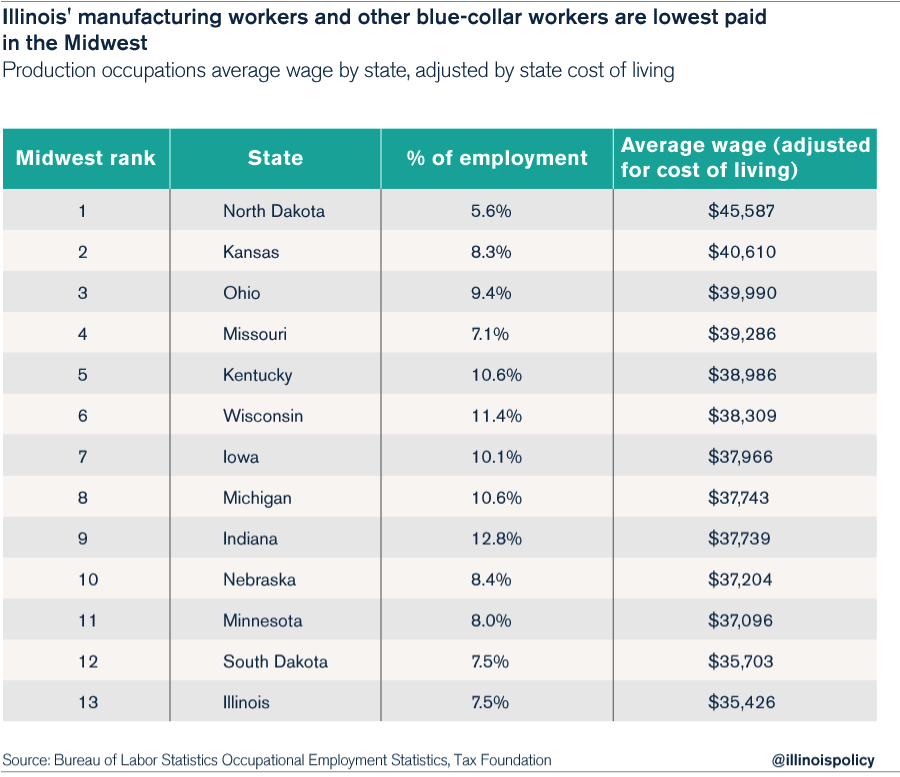 Coming in dead last in the region for worker pay is bad enough. But it gets worse: manufacturing jobs are also leaving the state. In the first five months of 2015, Illinois has lost 7,900 manufacturing jobs, while Indiana and Michigan have continued gaining factory jobs.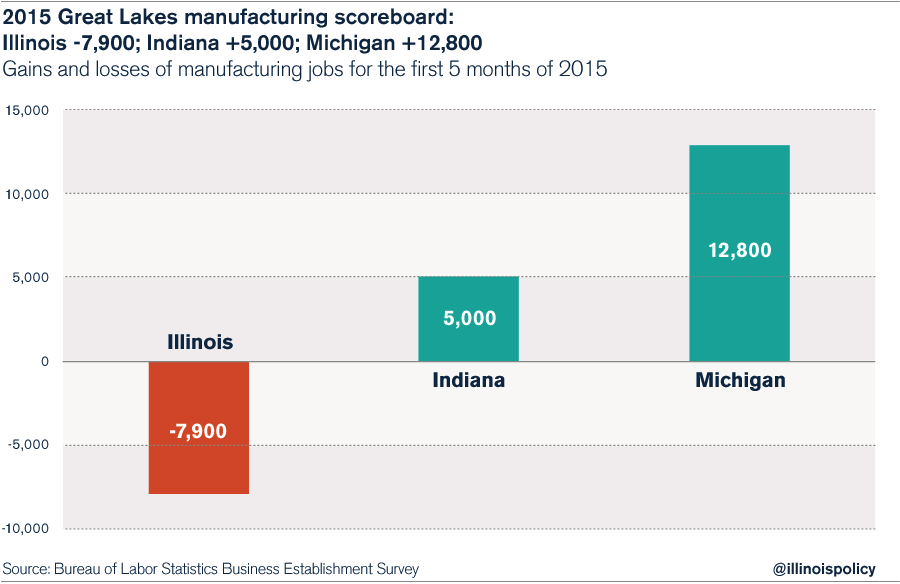 There are many contributing factors to this. But the fact remains that the average manufacturing worker in Illinois makes up to $10,000 less than their counterparts in neighboring states. On top of that, Illinois manufacturing workers make $2,000 less per year than workers in Indiana and Michigan.
The manufacturing industry used to drive the Illinois economy, but now it is a poaching ground for bordering states. Manufacturers like American Stair, T&B Tube, Modern Drop Forge, A&M Manufacturing, and Edsal Manufacturing have recently announced a move to get out of Illinois, while major employers like U.S. Steel and Caterpillar are forced to grow in states like Indiana and Michigan.
Many politicians want to blame globalization for the ailments of the manufacturing sector, but that is at least in part a facade. Manufacturing jobs aren't just going overseas, they are going over state lines where the business environment is more apt for growth.
Take workers' compensation laws, for example. Manufacturers can save millions of dollars in insurance premiums by relocating to Indiana. Premiums in Illinois are almost three times higher than in Indiana and Michigan, which is incentive enough for many to leave the state, or to plan their growth elsewhere.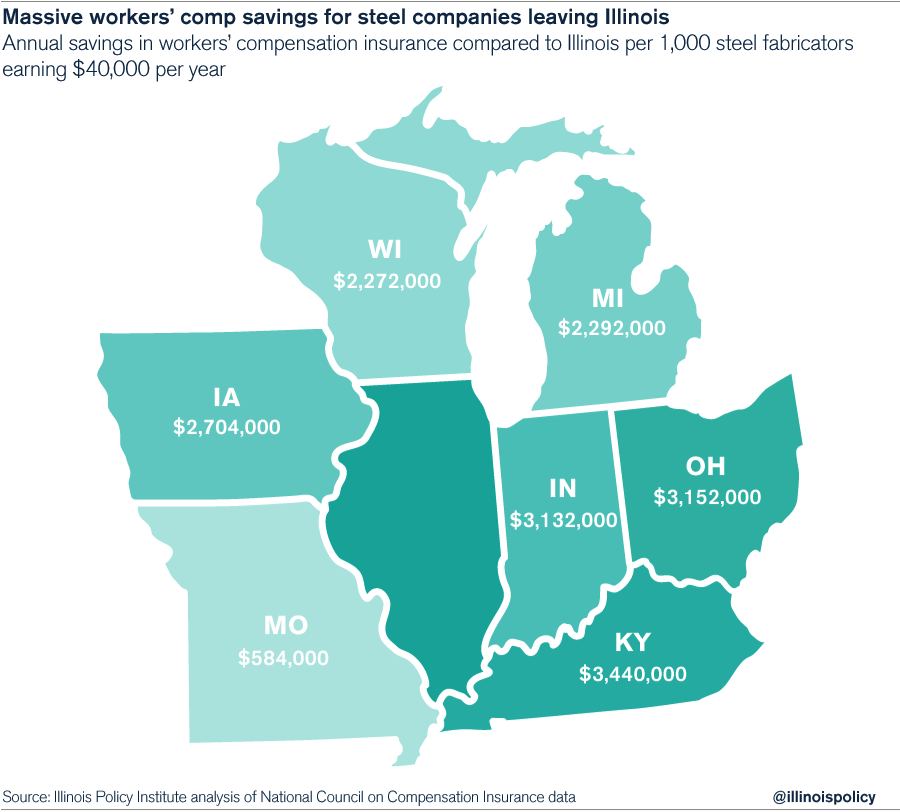 This is not the only problem facing the sector, but workers' compensation is certainly a major factor. The situation will continue to degrade unless something is done to turn Illinois around. In the meanwhile, the massive tax and regulatory costs in Illinois will continue to suppress wages for factory workers. Illinois should take a page out of Indiana and Michigan's playbooks to improve jobs and wage growth, including:
These reforms would spur economic growth and reinvigorate Illinois' policy-beleaguered manufacturing sector, bringing blue-collar jobs back to the Land of Lincoln.