Of the nation's 10 largest metro areas, only Chicago saw population loss in 2017
The Chicago-Naperville-Elgin metro area witnessed population decline over the year, as did nearly every other metro area in Illinois.
Illinoisans received tough news at the end of 2017 that their state experienced its fourth consecutive year of population loss, second only to West Virginia, which has seen its population dip for five straight years.
Census data released March 22 show Illinois' metro areas are not immune to this trend.
Of the nation's 10 largest metro areas, the Chicago-Naperville-Elgin metro area was the only one to see population decline from July 2016 to July 2017, with a total population loss of nearly 13,300 people.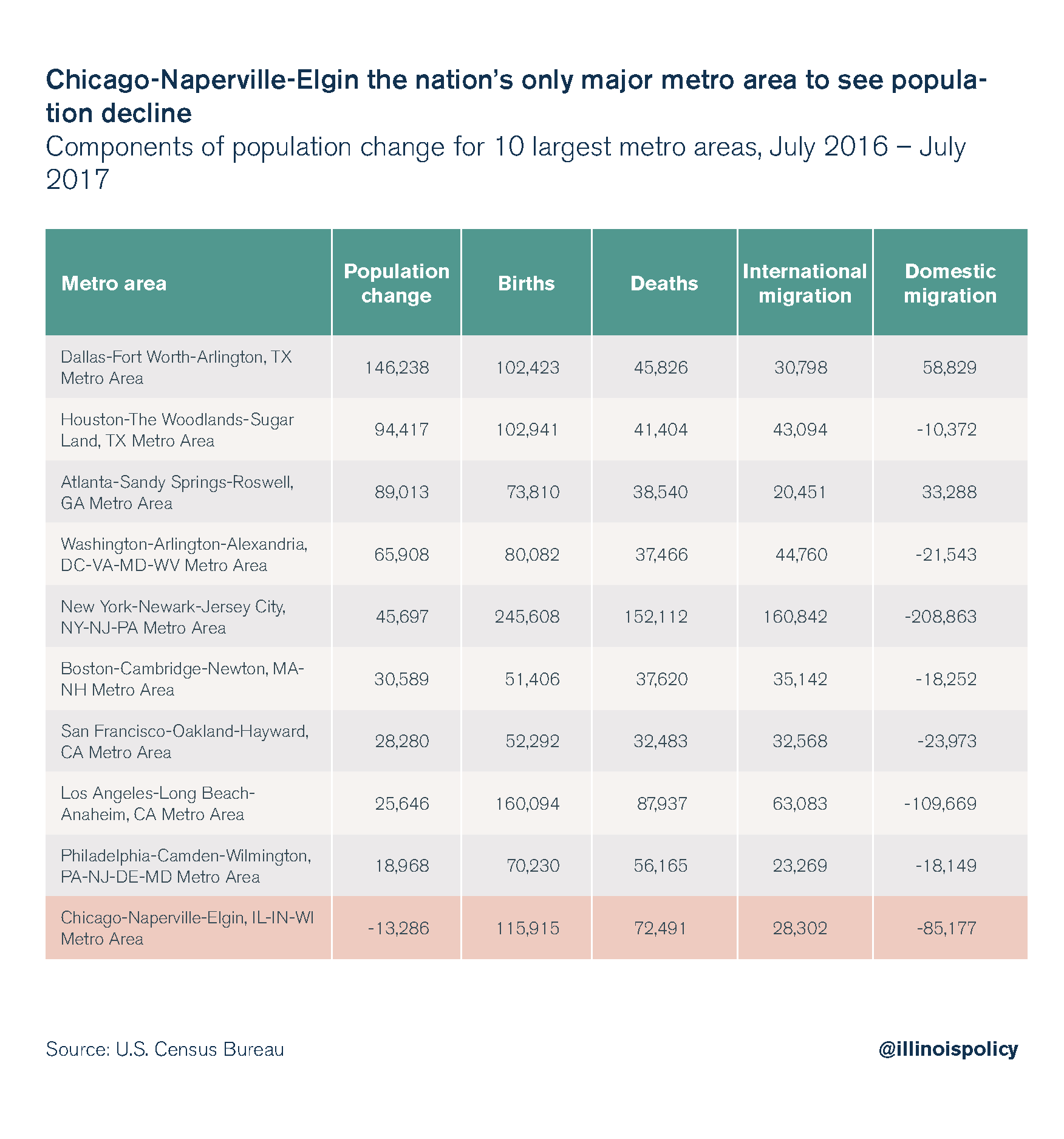 While the Chicago-Naperville-Elgin metro area saw new residents from births outpacing deaths as well as gains from international migration, a net loss of more than 85,100 people to other parts of the country more than offset those positive numbers. In addition to Illinois, this metro area also touches parts of northwest Indiana and southeastern Wisconsin.
But the Chicago area was far from the only part of the Land of Lincoln that lost residents. Of Illinois' 12 metro areas, 11 saw population decline from July 2016 to July 2017.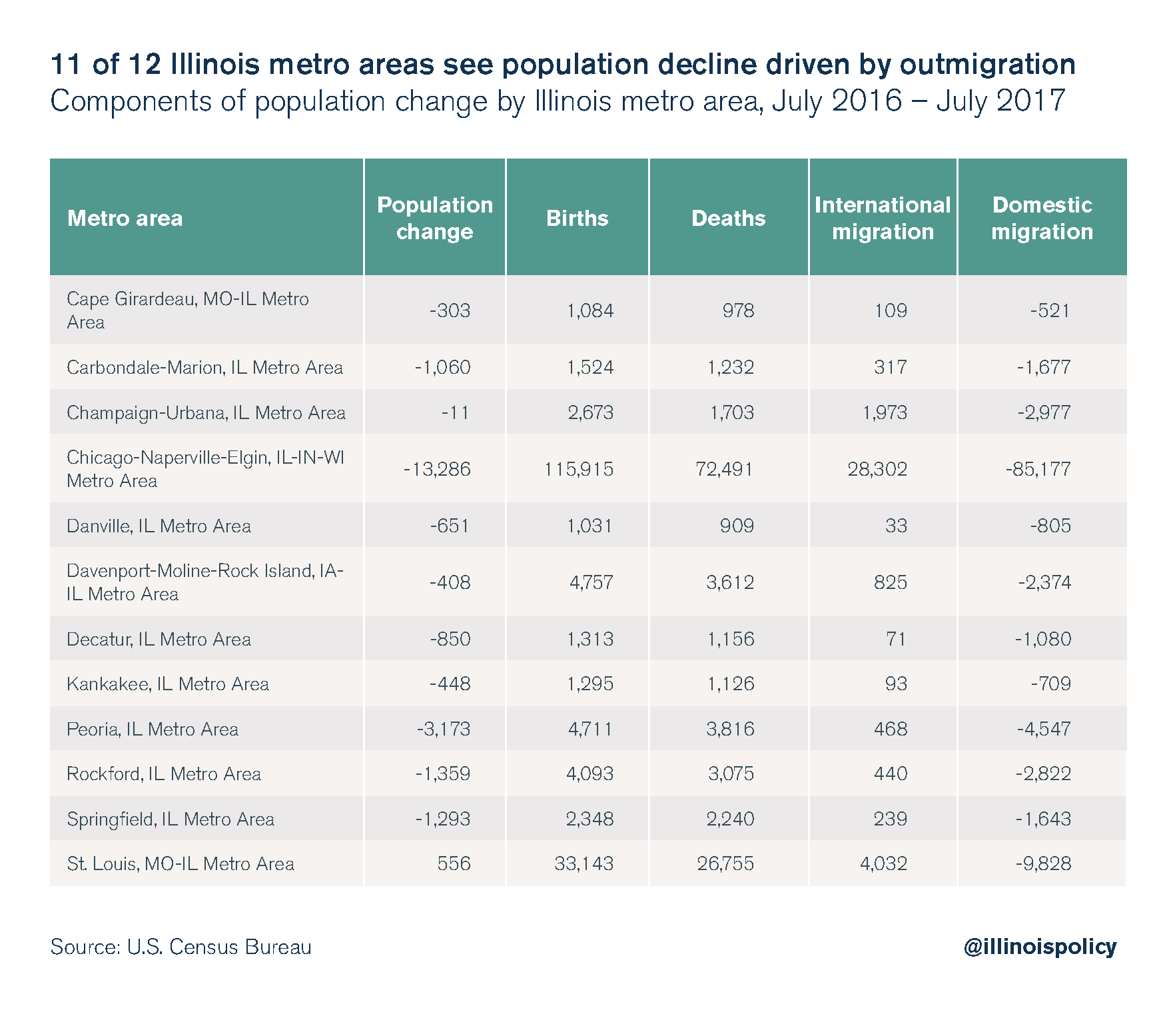 Unfortunately, the only Illinois metro area to gain population was one that's more heavily represented outside the state border: the St. Louis metro area.
The following Illinois metro areas were in a virtual tie for the largest population losses over the year on a percentage basis, each shedding about 0.8 percent of their population: Peoria, Carbondale-Marion, Danville and Decatur.
The metro area numbers echo countywide data also released March 22 by the Census Bureau, which showed more than 80 percent of Illinois counties experienced population loss, primarily due to outmigration. City-level data will be made available later this year.
Path back to prosperity
State and local governments across the state must take note of Illinois' depopulation, as few if any areas are immune from its effects. Making Illinois a place where families can prosper relies on attracting people and businesses back to the state.
This means ending talk of further tax hikes on Illinoisans, such as House Bill 3522, a progressive tax proposal that would hike taxes on Illinoisans earning as little as $17,300 a year.
Out-of-control state spending, the inevitable tax hikes that result from it, and the uncertainty surrounding state and local finances are all making Illinois an unattractive environment in which to plant roots.
Looking to other states that have protected taxpayers from heavy burdens without sacrificing the quality of public services – states such as Virginia – is how lawmakers should begin forging a path forward for Illinois.