All Illinoisans would see their income taxes rise by 21% under Gov. Pritzker's rate structure just to pay off the state's pension debt
PRESS RELEASE from the
ILLINOIS POLICY INSTITUTE
MEDIA CONTACT: Rachel Wittel (312) 607-4977
Economic downturn similar to COVID-19 could trigger Illinois pension system collapse, raise taxes 21%
All Illinoisans would see their income taxes rise by 21% under Gov. Pritzker's rate structure just to pay off the state's pension debt
CHICAGO (Sept. 8, 2020) – The COVID-19 crisis and associated lockdown measures are pushing Illinois' greatest financial problem – its nearly $140 billion pension crisis – to the brink. An actuarial stress test commissioned by the Illinois Policy Institute shows a severe economic shock could cause Illinois' five state-run pension systems to collapse and run out of money in less than 30 years.
Under the stress test scenario, the State Universities Retirement System would be the first to reach insolvency, unable to pay full benefits with assets on hand by 2039. Retirement systems for teachers, state employees and elected officials would run out of money between 2046 and 2048.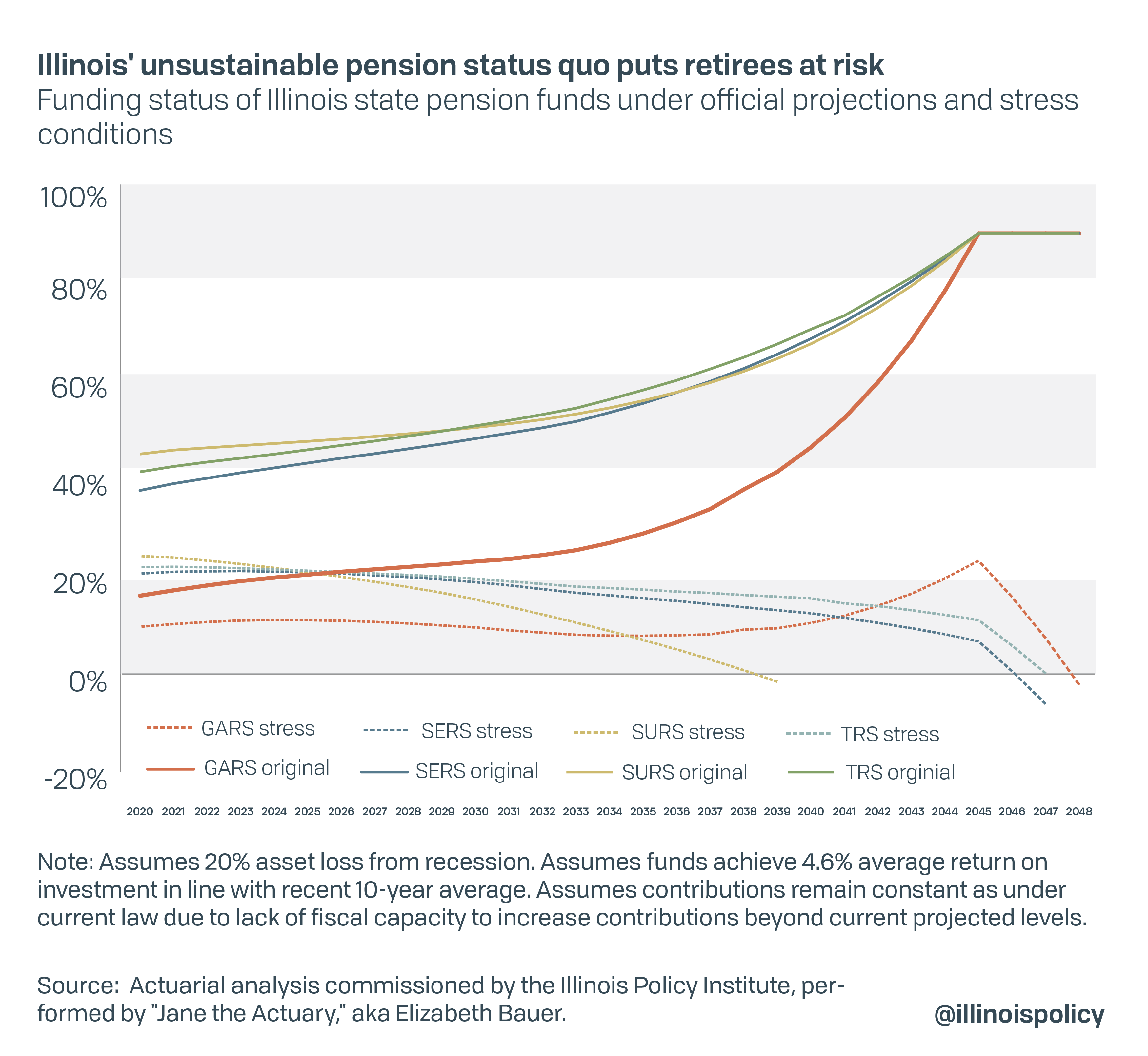 If Illinois considered modest reforms, such as replacing the 3% guaranteed compounding raise with a true cost-of-living adjustment tied to inflation, the state could save more than $2 billion per year and fully eliminate debt by 2045, according to Institute analysis.
To prevent this collapse, Gov. J.B. Pritzker's progressive tax, if approved by voters Nov. 3, would need to hike income taxes 21%. That magnitude of a tax hike would cost the state economy nearly 127,000 jobs and $21.8 billion in economic output.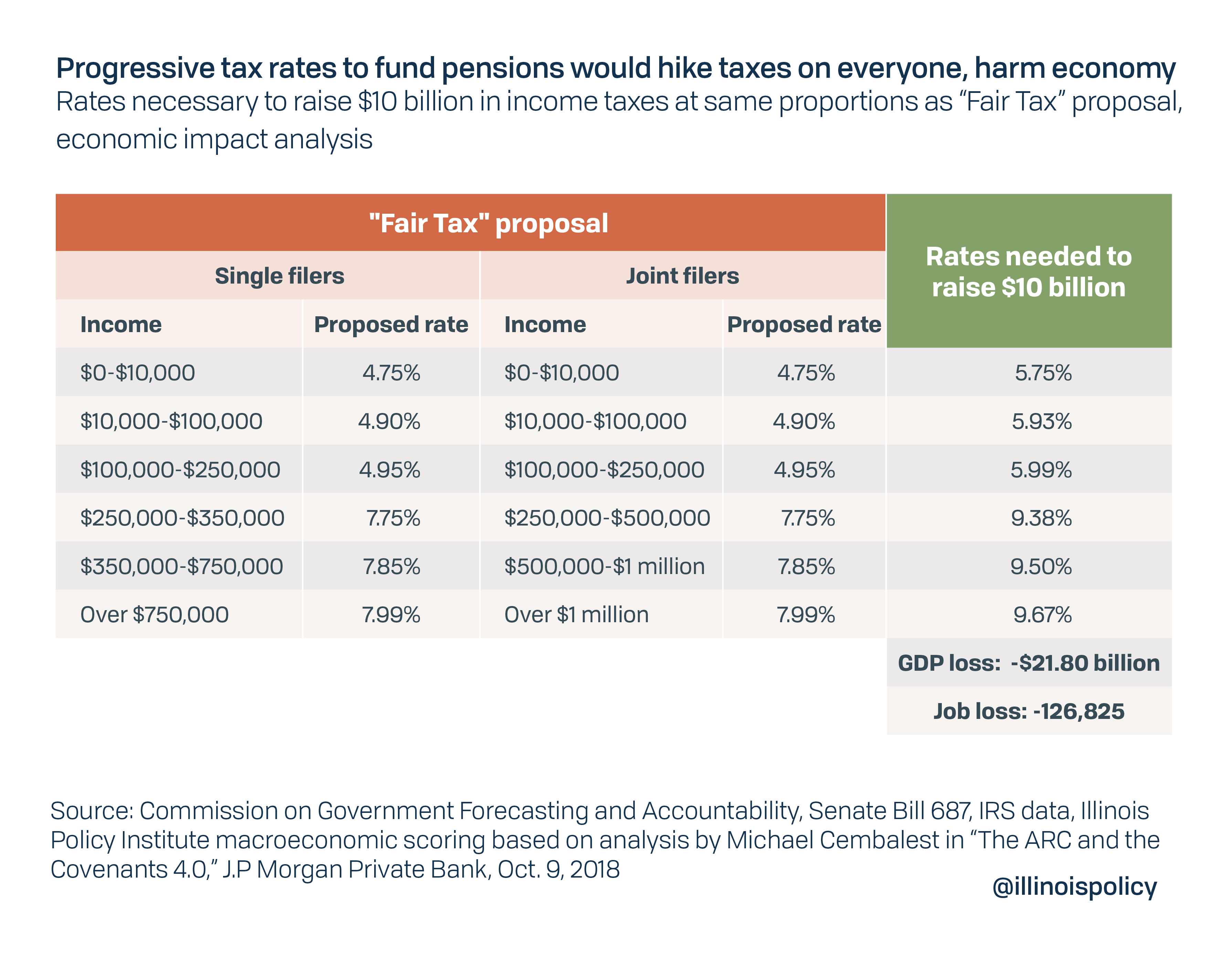 Adam Schuster, senior budget and tax research director at the nonpartisan Illinois Policy Institute, offered the following statement:
"If nothing is done to change Illinois' pension system our state not only harms taxpayers and vulnerable state residents, but it also endangers the retirement security of state and local government employees relying on these systems. Regardless of whether COVID-19 triggers the day of reckoning for Illinois pensions, this moment exposes the urgency of reform and should be treated as an opportunity to fix the problem before it's too late.
"It is possible to make modest reforms by amending the state constitution to allow for reductions in the future growth of pension liabilities, without taking away a single dollar of already earned benefits. This solution is not only the most beneficial to every Illinoisan; it's also the fairest as the state recovers from the worst economic downturn in our lifetime."
To learn more about how an economic downturn like COVID-19 could trigger Illinois' pension systems to collapse, visit: illin.is/covidpension.
For bookings or interviews, contact media@illinoispolicy.org or (312) 607-4977.