Illinois' children are now safe to sell lemonade without fear of government intervention.
PRESS RELEASE from the
ILLINOIS POLICY INSTITUTE
CONTACT: Melanie Krakauer (312) 607-4977
Newly enacted Hayli's Law protects state's youngest entrepreneurs
Illinois' children are now safe to sell lemonade without fear of government intervention.
SPRINGFIELD, Ill. (July 13, 2021) — Gov. J.B. Pritzker signed SB 119 – also known as "Hayli's Law," July 9, named after 11-year old Hayli Martenez of Kankakee. The legislation ensures children under the age of 16 can run lemonade stands without a permit or license.
The bill, which both the Illinois House and Senate passed unanimously this spring, protects young entrepreneurs by ensuring local government officials do not stop children from selling lemonade or other non-alcoholic mixed beverages on private property or in public parks.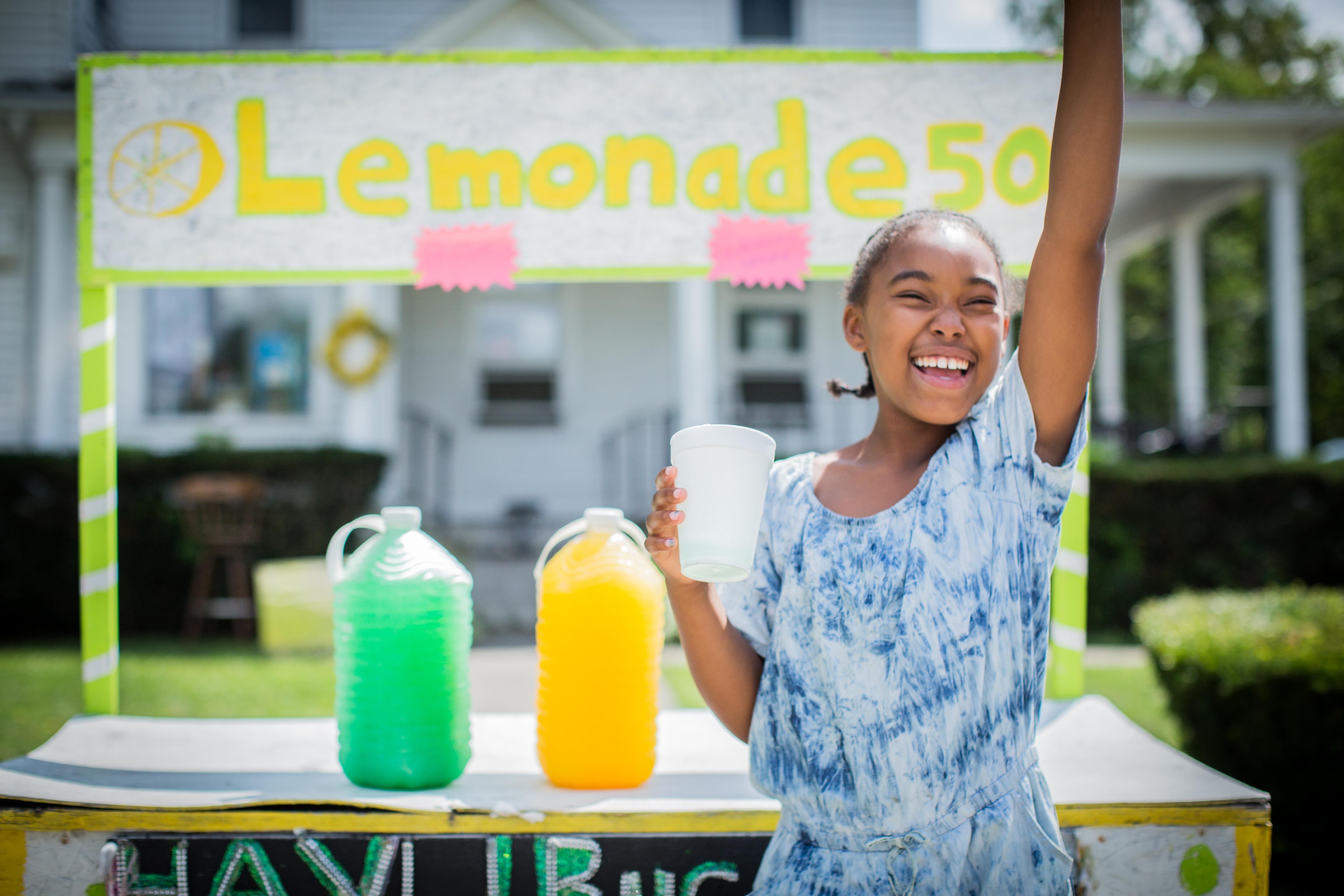 Background:
Hayli Martenez started "Haylibug Lemonade" to raise money for her college fund in 2017. Her stand became a quick success, as Hayli brought together her Kankakee neighbors and sold 50-cent cups of lemonade.
City and county health department officials soon visited the 11-year-old and told her to shut down the stand or face fines.
County officials cited a lack of water and sewer service to Hayli's home, even though bottled water was used for the lemonade.
Illinois is one of 14 states that do not require permits for lemonade stands, according to Country Time Lemonade.
Austin Berg, vice president of marketing for the Illinois Policy Institute, offered the following statement: 
"Hayli had a simple goal with her lemonade stand – help her family and put money aside for college. This type of entrepreneurship serves as a backbone for struggling communities and should never be treated with hostility.
"This new law takes an important first step in promoting youth entrepreneurship and reducing government abuse in disadvantaged communities. Illinois has a reputation for making business harder than it needs to be for business owners across the state, but today there is a happy ending."
Iva Martenez, Hayli's mother, issued the following statement:
"Who would have thought you would need a lemonade law? At first, it was a nightmare, but it turned into a dream come true."
To read more about Hayli's story, visit bit.ly/HaylisLaw.
For bookings or interviews, contact media@illinoispolicy.org or (312) 607-4977.