By
Orphe Divounguy

,

Bryce Hill

,

Jon Josko
By
Orphe Divounguy

,

Bryce Hill

,

Jon Josko
Gov. J.B. Pritzker promises his $3.7 billion "fair tax" would only hit those making over $250,000, but it also threatens to cost more than 3.2 million Illinois homeowners an average of $1,800 a year in home equity.
If voters approve the state income tax increase, it could eventually cause Illinois' home price appreciation rate to fall by 34.8% (see Appendix), if the state has the same experience as the last state to enact a progressive income tax: Connecticut in 1996. If the median homeowner, with a home value of $203,400, were planning on selling their house in 10 years, a progressive income tax would cost them $17,937 in foregone equity. The average annual cost of the progressive tax for these homeowners would be nearly $1,800 in home equity.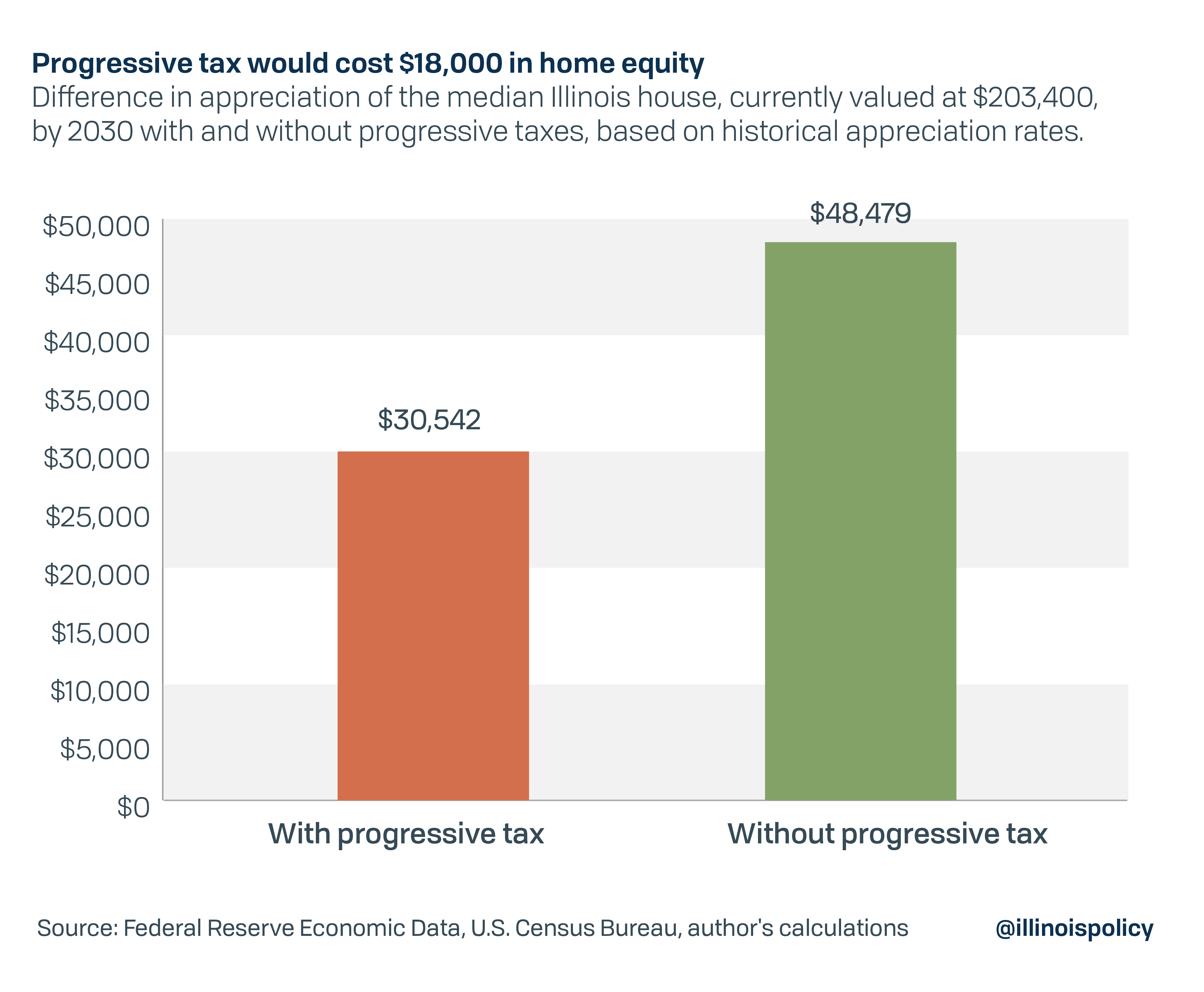 Because lower home prices are a hidden cost that will impact homeowners at all income levels, it is disingenuous for proponents of the progressive tax to claim it will only affect the rich. Less housing wealth will be a concern even if state lawmakers could be trusted not to abuse their new taxing powers to spread tax hikes to the middle class or retirees, as Connecticut also did.