School's out of options: 7 things you should know about Chicago's teacher pension system
As contract negotiations heat up this summer, the facts are hard to stomach.
It's been nearly three years since the Chicago Teachers Union, or CTU, walked out on more than 350,000 students in Chicago Public Schools, or CPS. The bitter strike lasted a full week and left the relationship between the administration and the union shattered.
Now, the CTU contract is coming up for renewal, and it should be no surprise that the next standoff will again be about money.
At issue in the 2012 negotiations were district demands for greater teacher accountability and longer school days. CTU wanted more money. In the end, the union won higher wages and watered down accountability measures.
This time, the fight revolves around pensions and the city's ability and willingness to make its legally required, $634 million contribution to the pension fund.
CTU wants the city to make the full contribution to the Chicago Teachers' Pension Fund, or CTPF. But both CTU officials and the district know there's not enough money to pay both the pension contribution and make payroll. Something has to give.
After years of pension holidays, overly generous pension benefits, a lack of transparency and rampant cronyism, the reality is both the CPS system and CTPF are now broke.
But that's not stopping both sides from playing games. Chicago Mayor Rahm Emanuel wants another pension holiday, while the unions want higher taxes to pump more money into a failing system.
Without real pension reform, the next battle won't have a happy ending for Chicagoans.
As that battle begins to break out, here are some facts you'll need to know:
1. The CPS system is a behemoth. A bankruptcy will have a serious impact on the credit of the city of Chicago, which has already been downgraded to junk.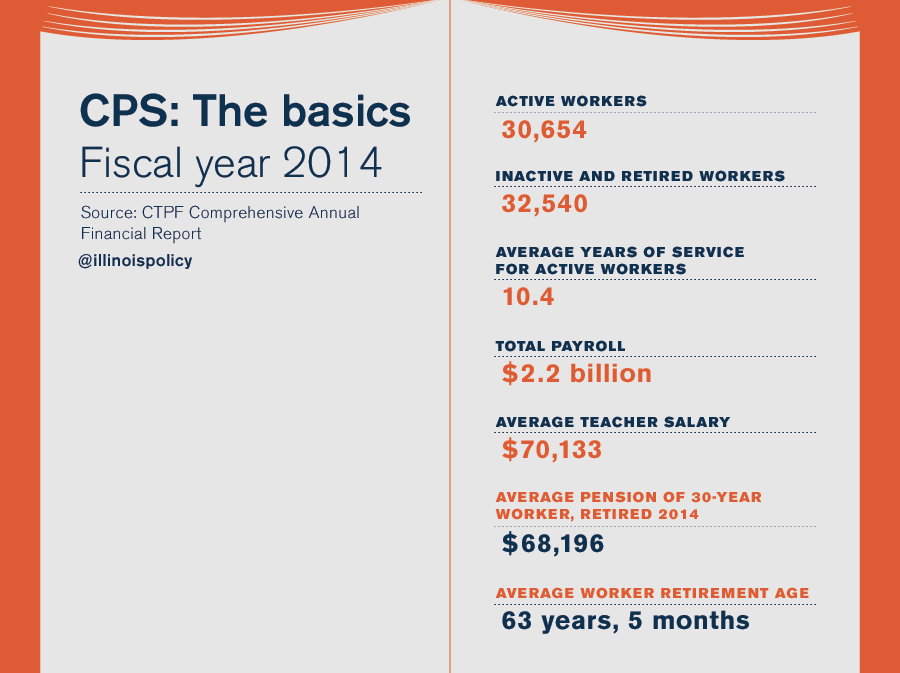 2. The pension fund's debt has tripled to more than $9 billion since 2005. Without pension reform, this shortfall is only likely to grow, pushing CPS closer to bankruptcy.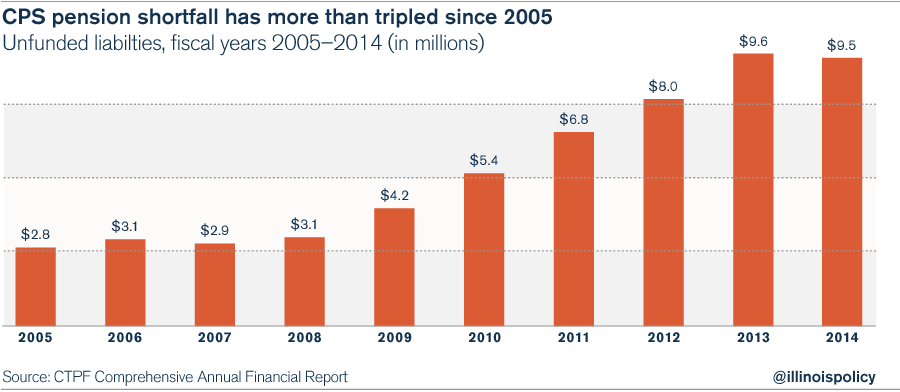 3. A well-managed pension fund should be at least 90 percent funded. CTPF is just 51.5 percent funded. The funding level has collapsed due to underfunding and mismanagement.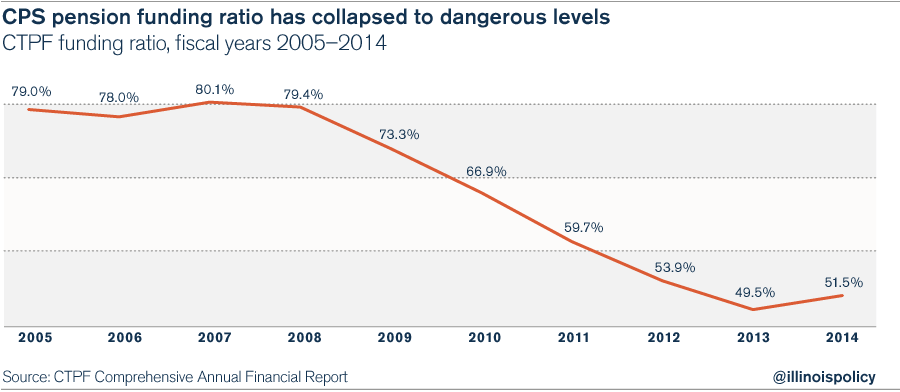 4. To bring the pension fund back to health, CPS is required to make significantly higher contributions to the pension fund. That's leaving less money to meet payroll and fund classrooms.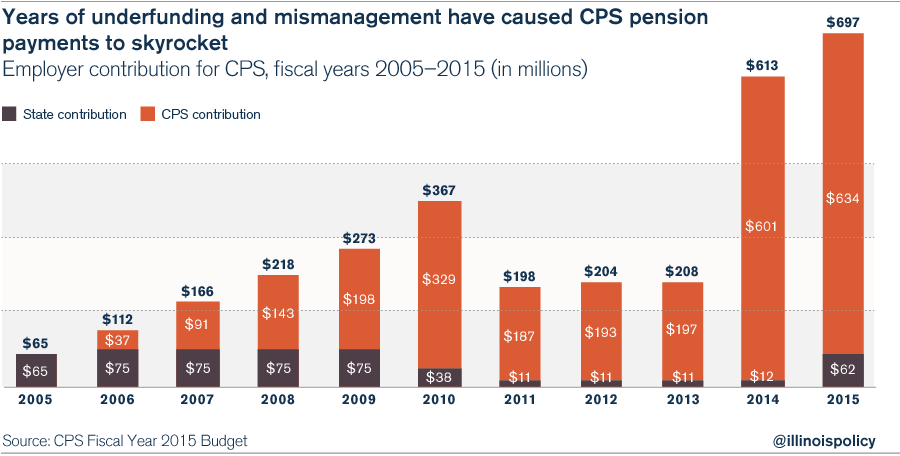 5. Chicago teacher salaries ramp up quickly. Chicago's teachers are the highest paid in the nation when compared to teachers in the country's 10 largest metropolitan school districts.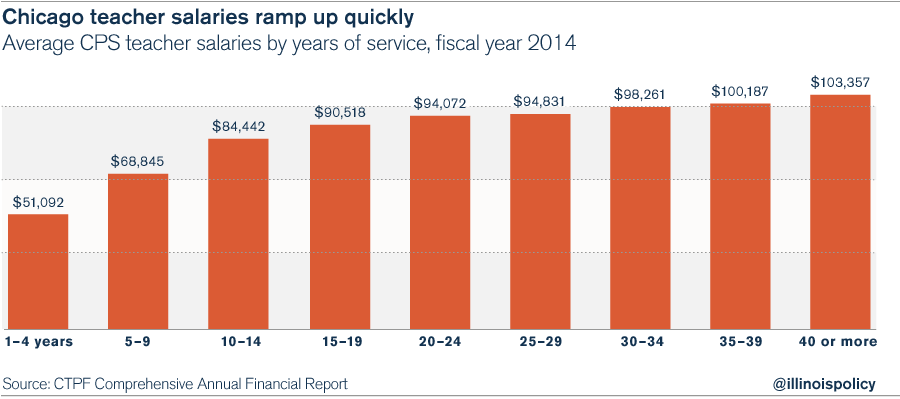 6. Expect the pension crisis to get worse. Retirees now outnumber active workers. That means more people are drawing from the pension fund than putting money into it.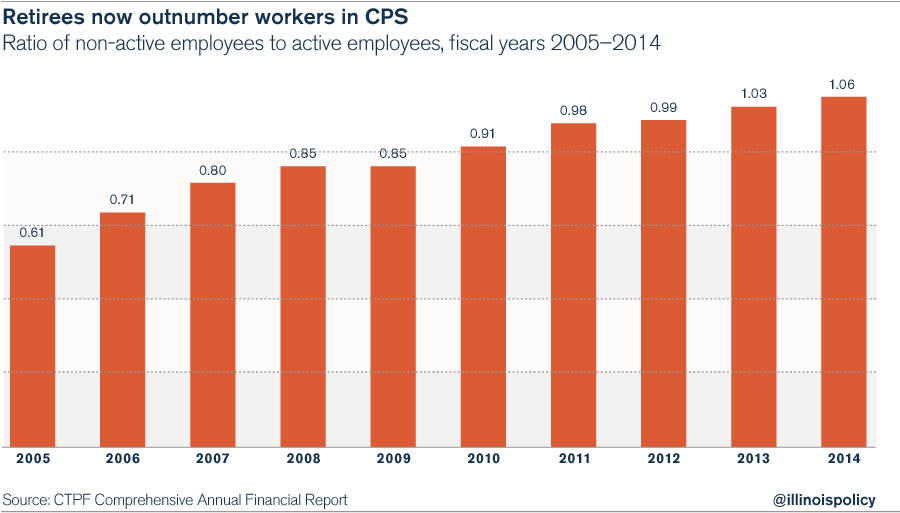 7. Retirement benefits must be reassessed. The average pension for a career worker in CPS who retired in 2014 totals more than $68,000.