Slow job creation, record food stamps in November
Illinois' jobs crisis has led to a dependency crisis.
The Illinois unemployment rate fell to 6.4 percent in November, according to the Dec. 19 economic release from the Bureau of Labor Statistics, or BLS. The number of payroll jobs in Illinois increased by 2,400. And for the second consecutive month, the state reached a new high for households enrolled in the Supplemental Nutrition Assistance Program, commonly known as food stamps.
On the year, these numbers put Illinois last in the Midwest and 47th nationally for payroll-jobs growth rate, according to the bureau's business establishment survey.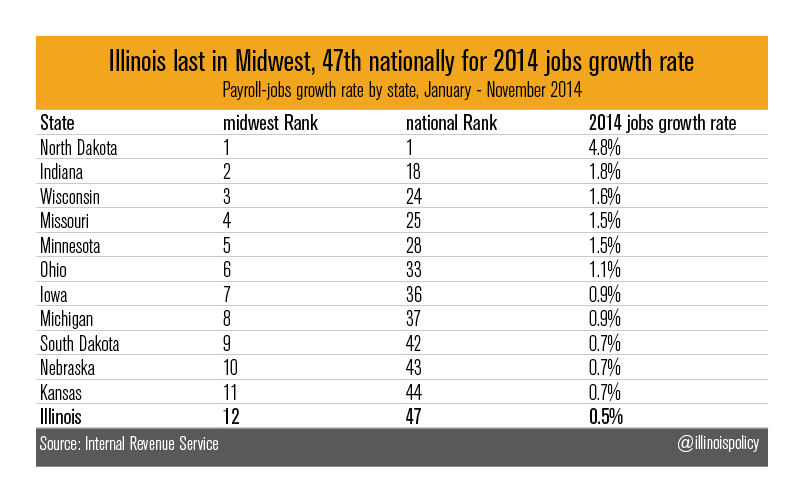 The 2014 Jobs Tracker shows Ohio and Indiana leading the Midwest in the absolute number of jobs created in 2014. Indiana has created 54,800 payroll jobs in 2014, nearly doubling Illinois' count of 29,700 for the year.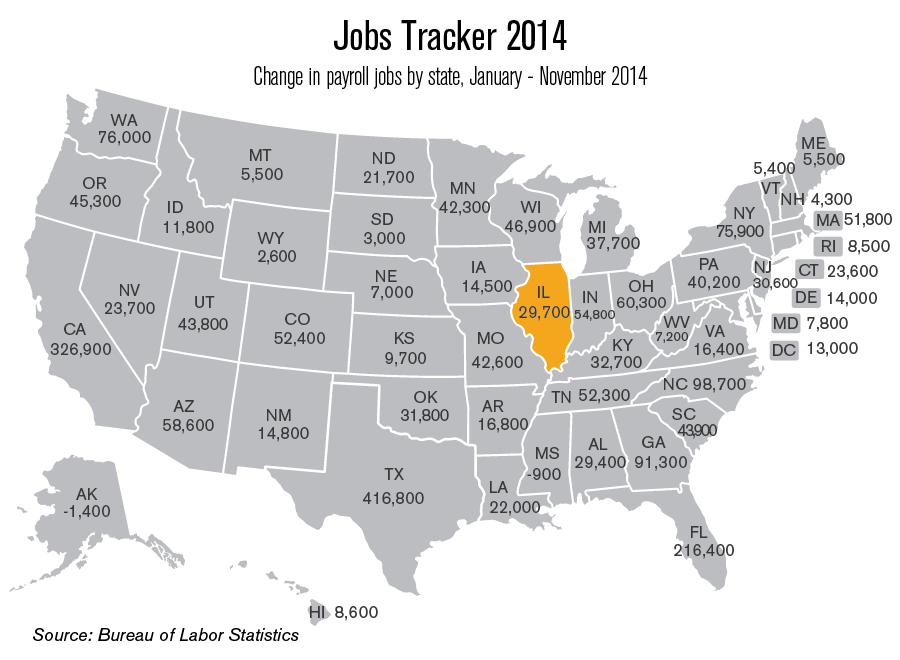 The unemployment rate fell due to a growth in the number of people working in Illinois, according to the BLS household survey. Employment grew by 24,000 in November, a solid month for the household survey. This gain lifts Illinois from last to second-to-last in terms of putting people back to work over the recession era, jumping Michigan. However, Illinois' weak payroll-jobs growth caused Illinois to fall behind New Jersey for the jobs metric over the same period.


Illinois hit a new record high for the number of households on food stamps in November, according to data from the Department of Human Services. This is a sad irony, as the American tradition is for families and communities to celebrate abundance at Thanksgiving dinner. Illinois' poor economic climate prevented too many families from being able to fully enjoy the celebration of plenty.
There are now 2,039,353 individual Illinoisans on food stamps, representing 1,053,277 Illinois households. Never before have so many Illinois households depended on food stamps.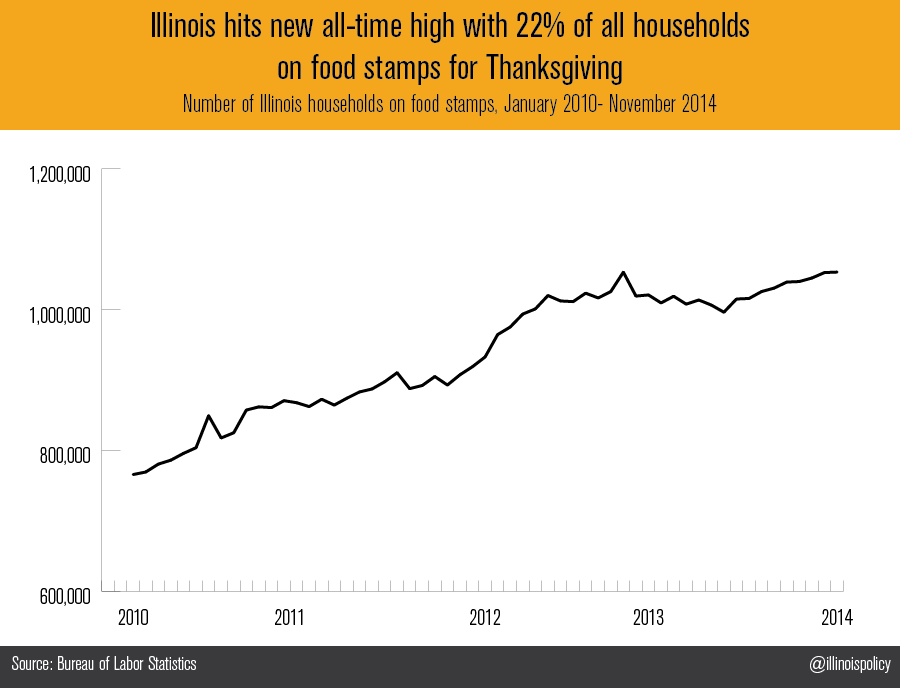 Even since job creation began again in January 2010, food-stamp enrollment has outpaced job creation in Illinois. For every two payroll jobs that have been created, three Illinoisans have been added to the food-stamp rolls.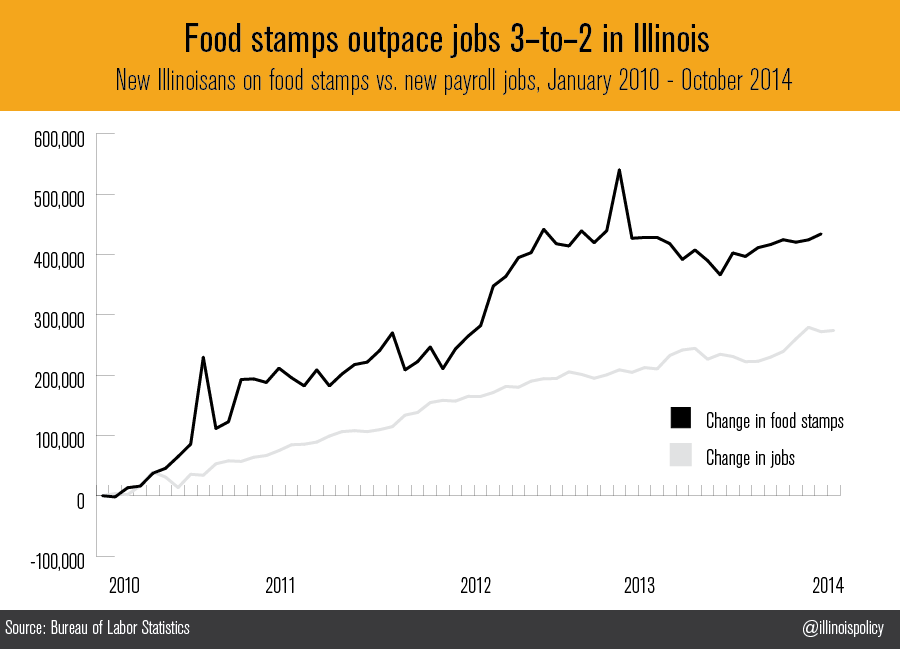 Illinois' jobs crisis has led to a dependency crisis, where more and more Illinois households are becoming dependent on food stamps every month even though the recession ended five years ago. There are not enough jobs being created in Illinois, and household pay is not growing. In fact, median household pay has fallen by $4,600 since the recession began. The 2011 income-tax hike took another $900 from the median family.
Illinois households need relief, and that should start next year when the income-tax rate is scheduled to sunset to 3.75 percent from 5 percent. Nonetheless, Governor-elect Bruce Rauner will have his hands full with putting the state back to work. Illinois' economy and tax system need reforms to encourage growth, so that Illinoisans can enjoy a more abundant holiday season in future years.