written by Joe Kaiser | photography by Austin Berg
Members of the Newton, Illinois, Rotary Club meet for lunch every Tuesday at noon in a backroom of Parklanes, a local bowling alley.
Meetings begin with a prayer, a group rendition of "My Country, 'Tis of Thee," and handshakes throughout the room. You can hardly hear the bowling pins falling while community leaders and concerned citizens eat their lunches and discuss with each other the happenings of the city.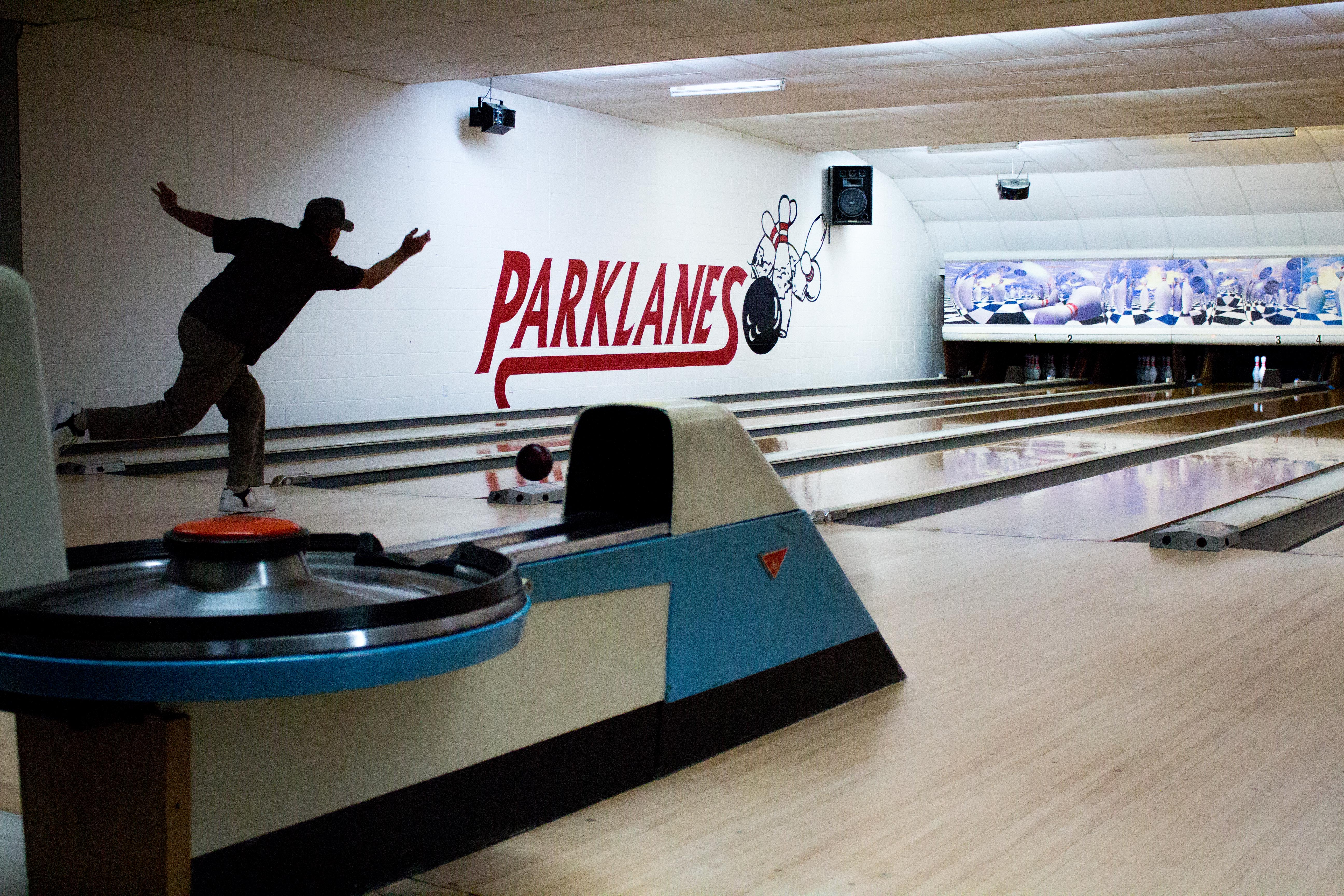 They're focused; brought together out of concern for their nearly 200-year-old city. Newton faces many of the same trends as other downstate communities. Jobs have left, residents have moved, and politicians aren't listening.
The sense of community, though, remains strong. Jonathan Broscious, a pastor at Newton's New Hope Church, moved to the city in 2013 after attending school in Pennsylvania and growing up in the Washington, D.C., area. His wife grew up in Newton, and the city's strong sense of community has made Broscious happy to call Newton home.
"I went to the bank – this was maybe six months after I moved here – and I went to make a deposit," Broscious recalled. "I'm not the kind of person who has his account numbers memorized or whatever, so I walk up to the teller – and I've never talked to this girl ever before in my life. And I walk up to her, and I say, 'Hey, I need to make a deposit but I don't know what my bank account number is. I can give you my driver's license or my debit card or something if you needed to figure it out.'
"And she said, 'Oh no, I got it; what account do you want me to put it in?' She knew exactly who I was because evidently she'd seen me walking with my wife and knew who my wife was."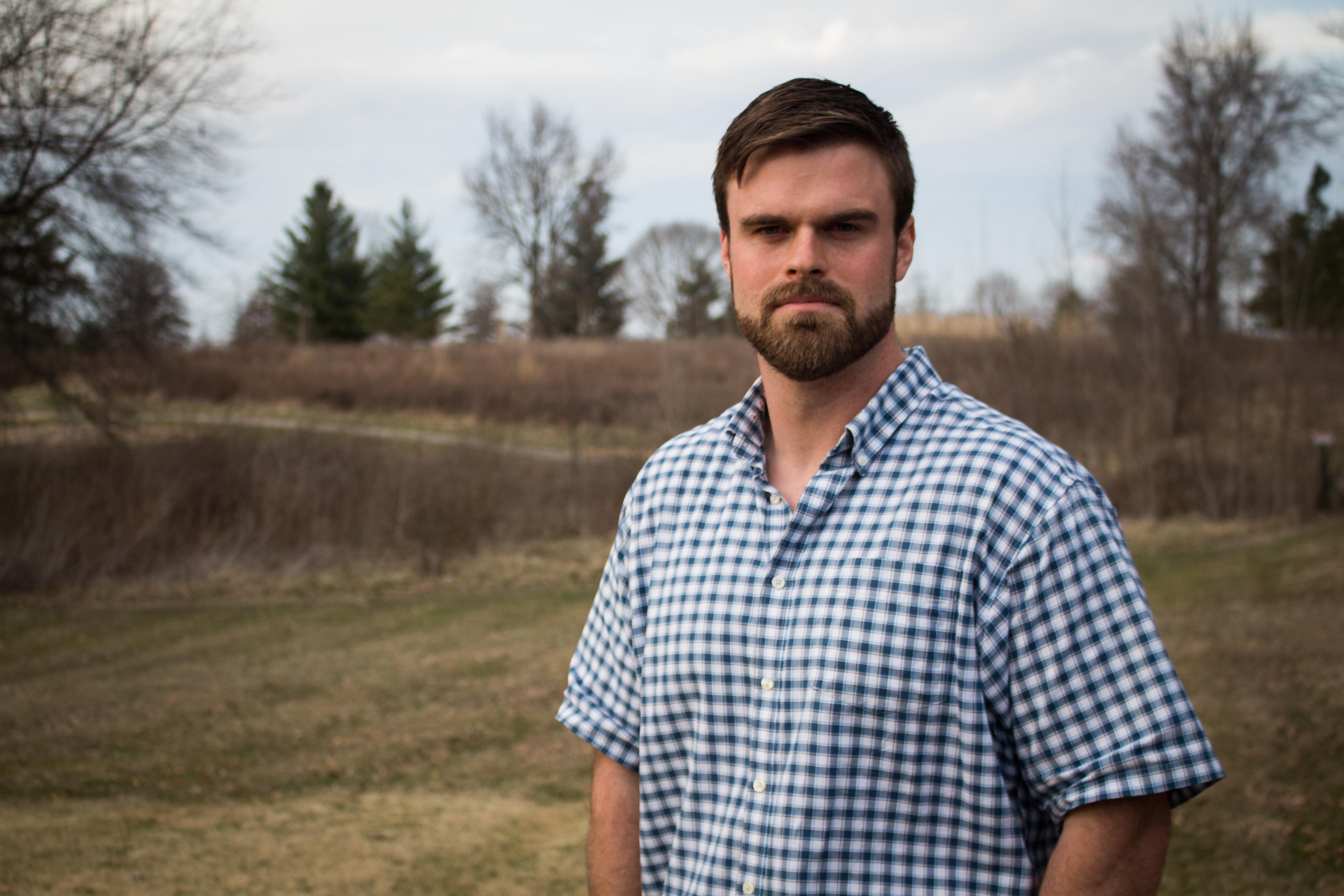 It's not difficult to recognize people in Newton, a city of 2,800 people covering less than 2 square miles. The close-knit feeling is everywhere.
"One thing that's always amazed me about Newton is how people take care of each other," said Scott Bierman, who owns PS Realty in Newton with his wife, June. "There was an older guy here recently who was really beloved by a lot of people but he got sick. They raised $68,000 for him in one night. In one night. It's always really cool to see people come together like that."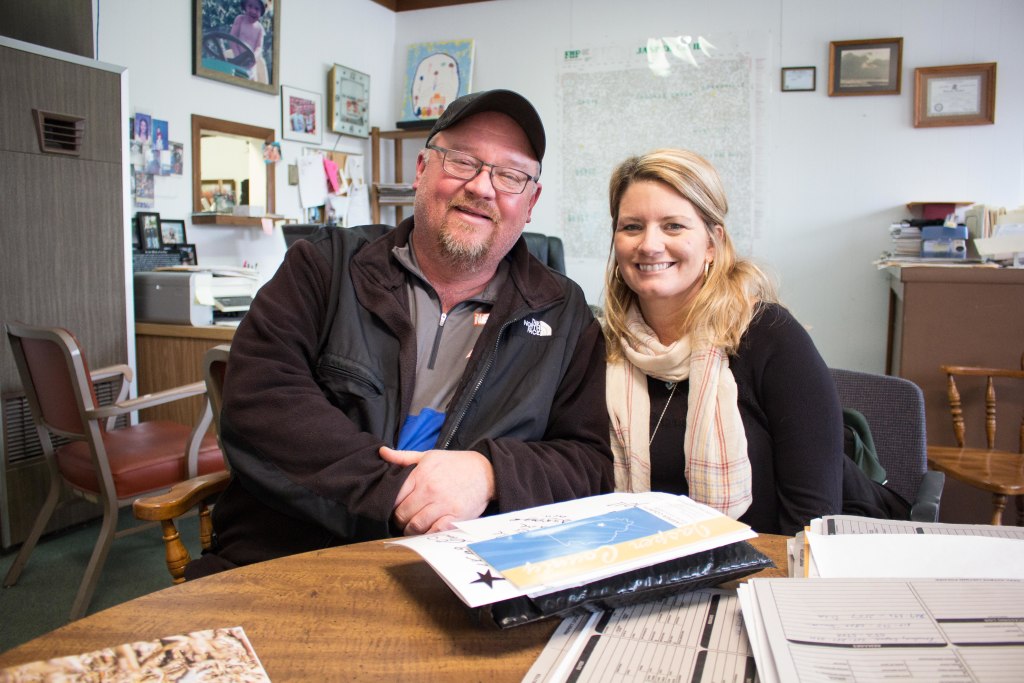 But while Newton boasts small town camaraderie, it also suffers from the same problems as many other Rust Belt communities. The city has a largely blue-collar economy, which has suffered mightily over the past several decades.
Much of Newton's story probably sounds familiar to other towns across Middle America.
In 1977, a coal plant opened, providing revenue and jobs for Newton, which then had a little more than 3,000 residents. Five years later, the plant expanded, adding a second unit and creating more jobs. For years after, the dual-unit, 1,200-megawatt coal plant accounted for a plurality of Newton's property tax revenue.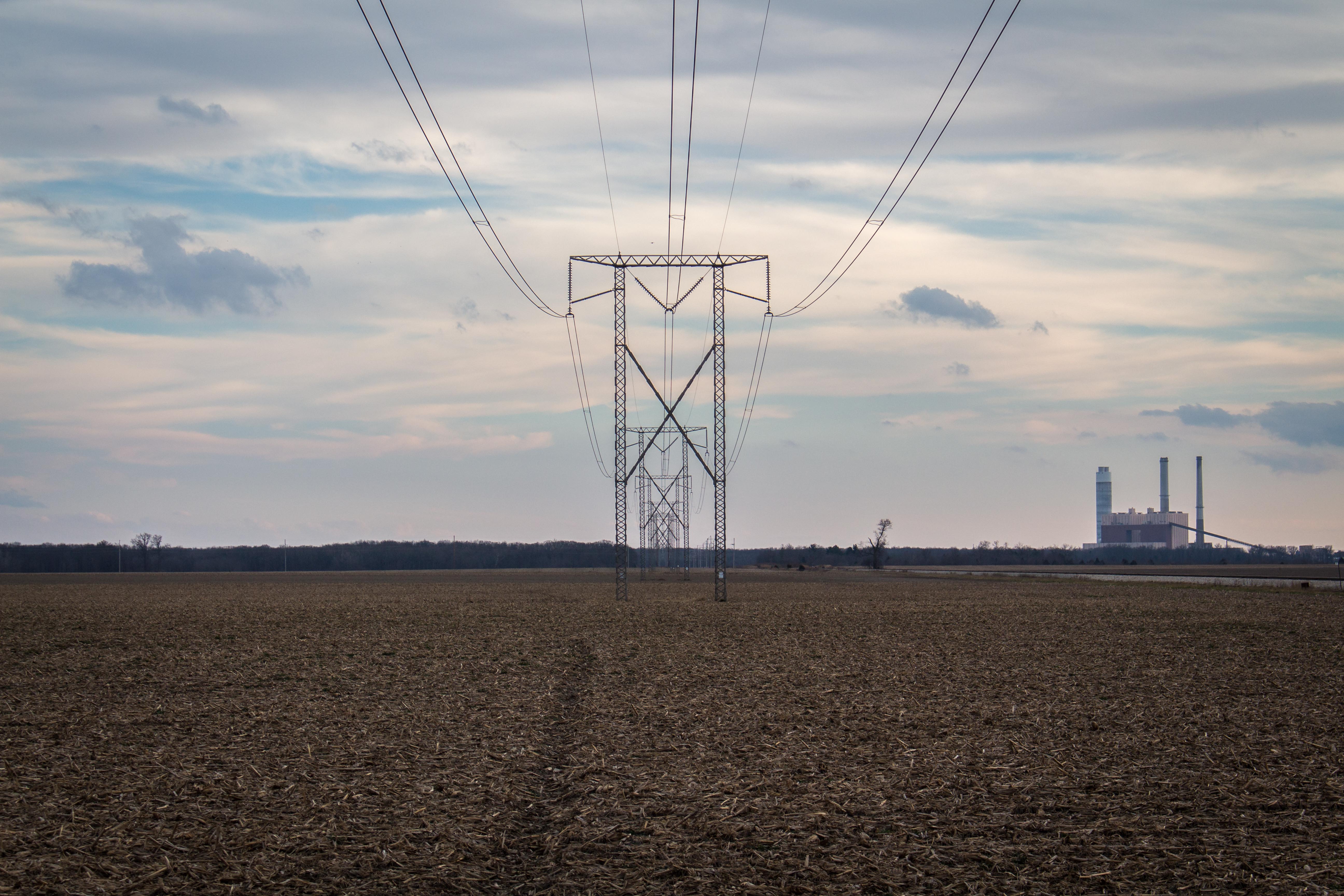 A partial shutdown of the coal plant in 2016 accounted for nearly 50 lost jobs and a drop in tax revenue, but the plant is still a large part of the community's economy.
Concerns falling on deaf ears
"That power plant pays 45 percent of our property taxes," Newton Mayor Mark Bolander said. "So when [Democratic presidential candidate Hillary Clinton] stands up and says goodbye to the coal industry, that's insulting to us. That hits home."
Bolander referred to a comment Clinton made in May 2016 that if elected, her administration was "going to put a lot of coal miners and coal companies out of business."
Whether it's coal jobs vanishing or manufacturing jobs relocating over the nearby Indiana border, the feeling is the same. The concerns of this tight-knit community often fall on deaf ears in Springfield and Washington, D.C.
Newton may be being ignored because of the political makeup of the state – where the voting patterns of the heavily populated Cook County and Chicagoland area dictate many policy outcomes – but residents in Newton are in tune with what's happening downstate and throughout the country.
"This county used to be blue," Bolander said, "and it's very much red now because of attitudes like (Clinton's)."
That's not an exaggeration. Jasper County went for the Democratic presidential nominee as recently as 1992, and stayed relatively competitive in subsequent elections. But in the 2016 presidential election nearly 80 percent of the county voted for Republican nominee, and now president, Donald Trump.
People in Newton have largely stayed the same, but circumstances haven't. Bolander, like many of his neighbors, has lived in Newton his whole life, but was finally spurred to action 12 years ago, when he and a group of concerned citizens decided to run for local office.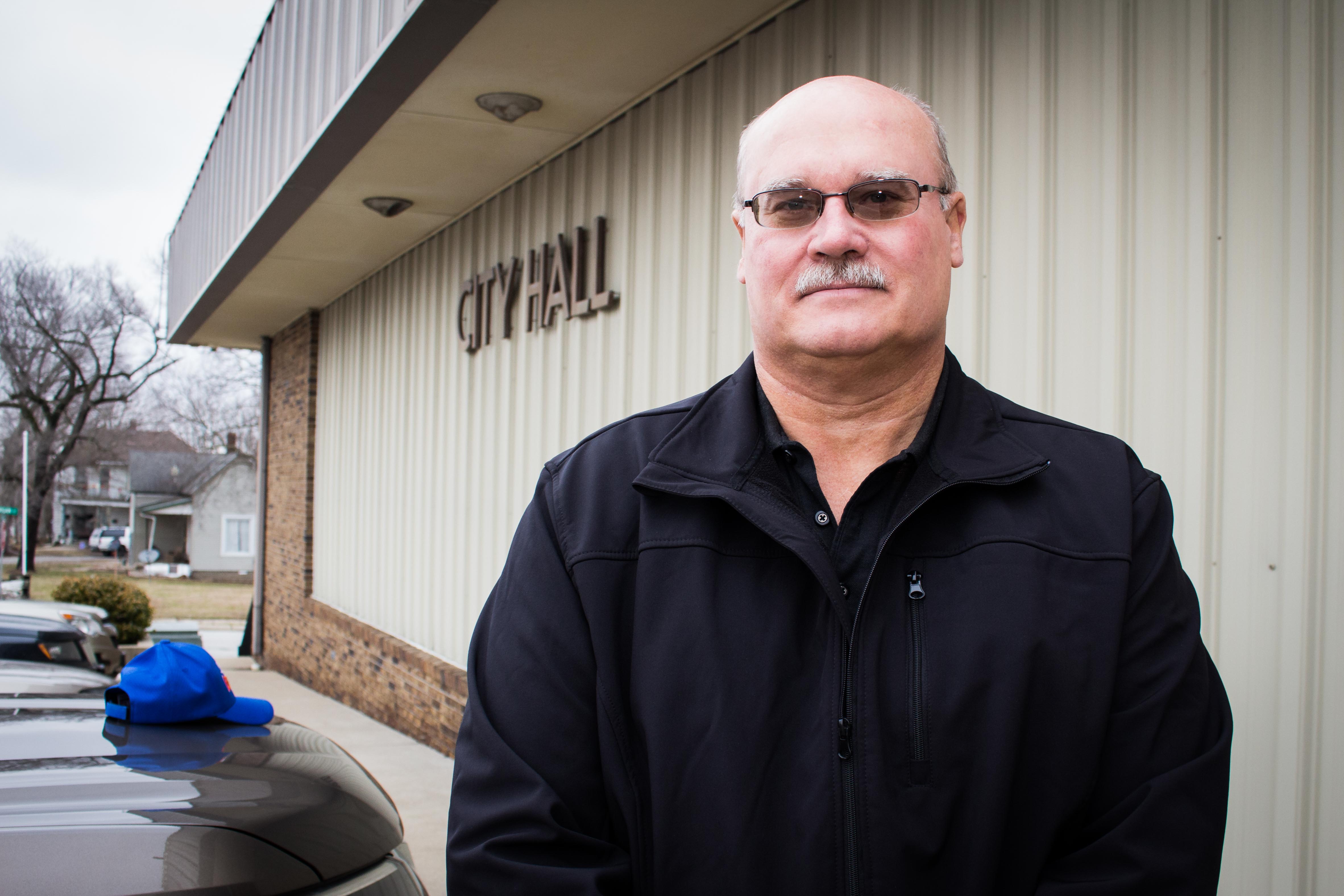 "I wasn't happy," Bolander said. "Businesses were closing, young people leaving for college and not coming back… I didn't feel like we had the right mindset to grow our community."
Uncompetitive in the Midwest
Newton, though declining in population since the 1980 census, is the only city in Jasper County. Founded in 1835, it's also the seat for a county less than an hour's drive from Indiana, and just a few hours from Kentucky.
Bolander owns a manufacturing business and has some operations in Indiana. He sees the discrepancy in competitiveness between Illinois and Indiana firsthand. Bolander said he pays $5 per $100 payroll in Indiana for workers' compensation costs, versus $15 per $100 payroll in Illinois.
But leaving Newton isn't something to consider for lifelong residents, many of whom are concerned about the area's jobs climate and prospects.
"Most of the people here have lived here in Jasper County their whole life," Scott Bierman said.
Working in realty, Scott and June have noticed the business climate change, and what might be contributing to it.
"The biggest concerns (for residents) are probably that our jobs don't leave and the property taxes being too high," Scott said.
Newton has an average property tax rate of about 1.3 percent, meaning a homeowner with a $150,000 house would pay about $2,000 annually in property taxes. That's actually better than some of the surrounding counties and statewide, but it's much higher than Terre Haute, Ind., just about 40 minutes away. And it's more than twice as high as Paducah, Ky., which is only a few hours south.
Keeping the community together
"The big concern is everything leaving," said Roni Myers, owner of local bar MVP Happy Holler. "People do move out, businesses leave and the taxes go with that. But we all try to stick together."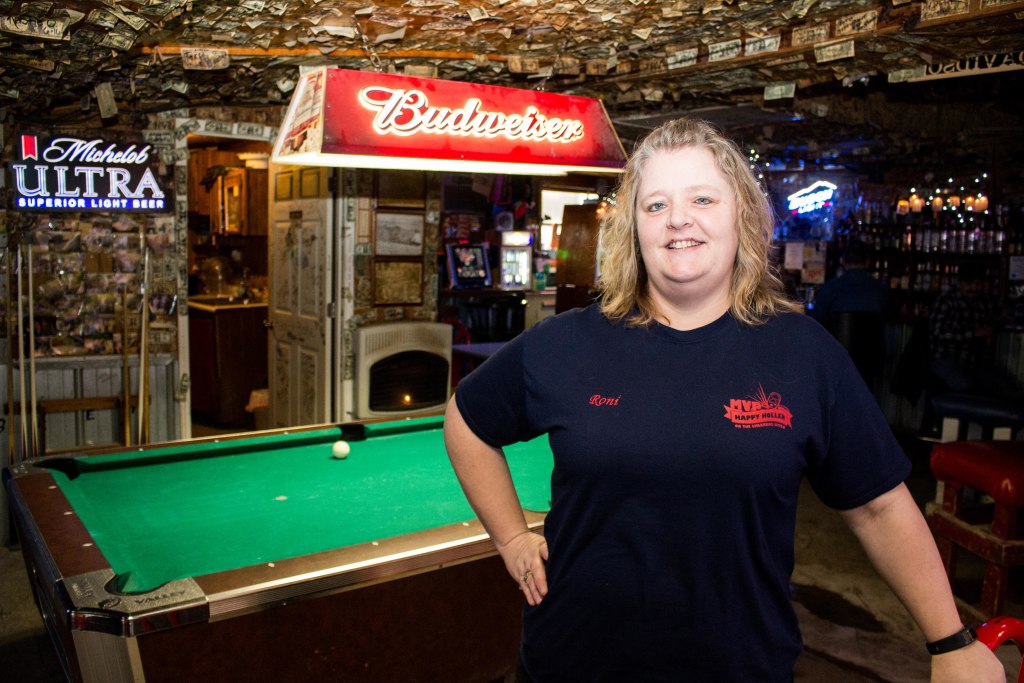 "Our community is wonderful. They will stand by and help anyone who needs it. If someone's sick, if anyone needs help, people really chip in."
Myers, whose bar is just within the city limits, has battled the state over liquor and gaming licenses. Nevertheless she's been able to create a successful, popular business in the Newton area. On some nights, she'll have as many as 400 or 500 customers at a time, many of which are regulars and many who call Newton home.
Sticking together is commonplace in the 182-year-old city. Still, some of the tougher conditions of the state and region are visible, though not defining.
"Every Tuesday morning, I help out at the food pantry in town that one of my congregation members started," Broscious said. "It's amazing how many people are coming through there and what percentage of our county is at or near the poverty level. People are doing everything they can but a lot of the times it seems like the deck is stacked against them."
"I love the town. I love the people," he continued. "I think that it's a great town, but there is sometimes just dryness to it. There's just a dry feeling there – spiritually, emotionally; it's just tough. Money doesn't fix any problems, but sometimes it can mask them… If you have money you can distract yourself a lot easier, it doesn't necessarily mean the problem goes away. But when you're living in poverty, which a huge section of our county is… well, that makes that process a lot tougher, and you have nothing to mask your problems with. And they become a lot more evident and there's a desperation that starts bleeding through. I see that."
It's politicians who don't see that. Residents of Newton – working together, helping each other out and bonding, whether at Rotary Club meetings at Parklanes, MVP Happy Holler or anywhere else – see the reality in front of them.