Ulysses Salamanca: Flash Taco
"I feel very lucky to tell people that my super power is being Mexican, that my roots, my ethnicity take me back to Mexico because during any crisis, whether it be the Spanish pandemic of 1918 or COVID in 2020, we as human beings need to eat in order to survive, and I am in a business which provides that type of service."
"And in 2020, I feel very lucky, while I have always believed that Italian food has been No. 1 for many years, Mexican food is right behind it if not there already in terms of popularity."
"There's only one food that I know that has a day named after it. That's Taco Tuesday – the power of the taco. Mexican food is really liked by a lot of people, not only our food but our beers, our tequila, our drinks, our culture, our country."
"Second, I've been in business for a very long time, so we have name recognition. Flash Taco has been around for over 23 years. My parents came up with the concept 'tacos veloz' which means 'tacos in a flash' when they were selling tacos out of their Styrofoam cooler in the 1970s. Their goal was always to serve affordable, quality food made with love. I named the business in their honor when I opened the brick-and-mortar store to carry on their legacy."
"We have a slogan that we live by: 'Life without Mexican food is no life at all.' People love Mexican food. Some people prefer a taco to a hotdog or a taco over a burger. It's a new norm."
"For the most part, our claim to fame has always been [as] a late-night destination point that's in the heart of Bucktown and Wicker Park – two of the hip, coolest neighborhoods in the city, with a ton of late-night spots to go to."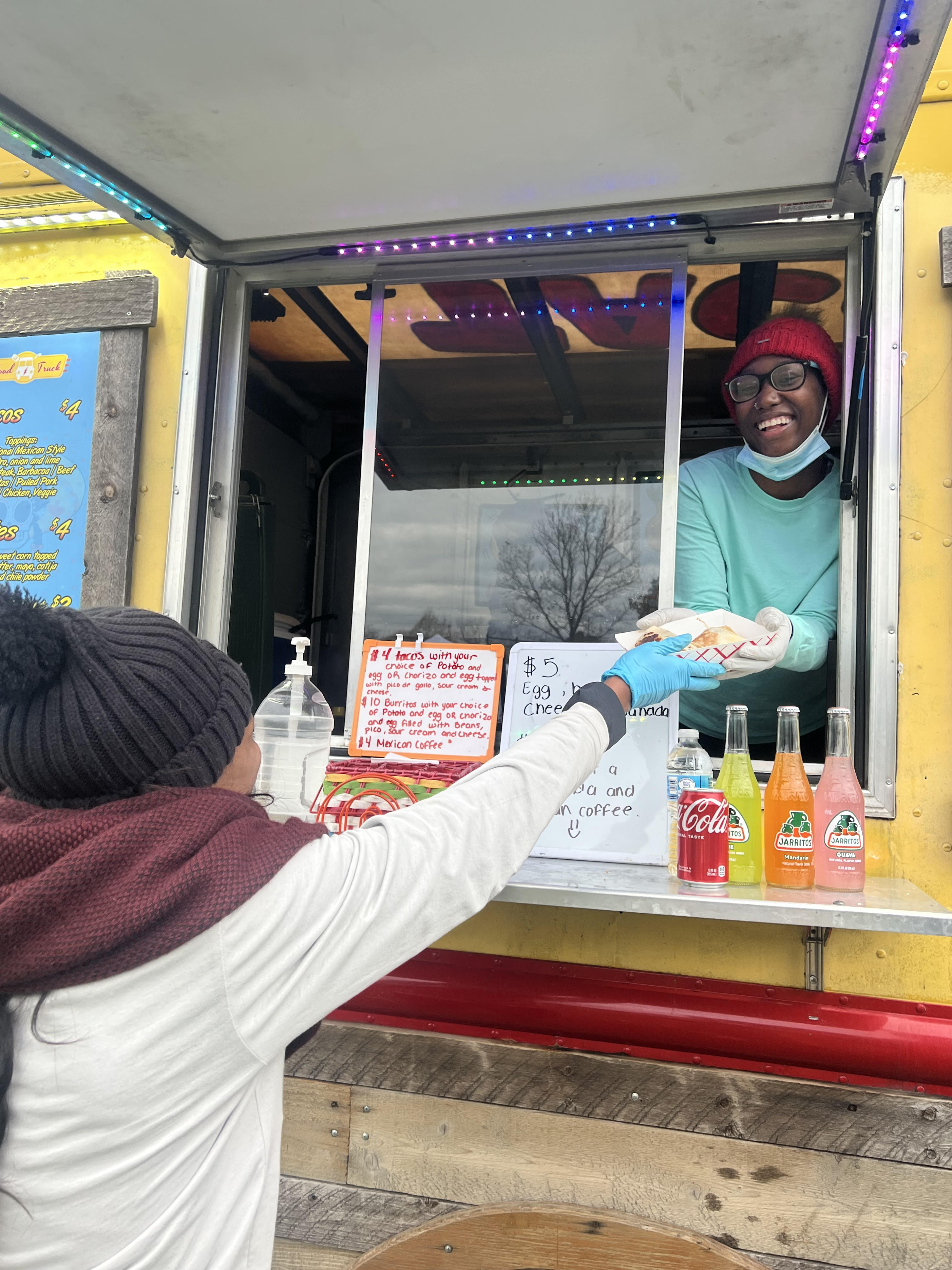 "Approximately eight or nine years ago, I decided that it was time to evolve and change. So in making those changes, I built my first food truck from the ground up, and I did really well with it."
"So I built a second one, and that way instead of people only having the two locations to come to, we could bring Flash Taco to them on wheels. Then, another company suggested we work with them to get the brand into corporate buildings like the Google building. We started doing pop-ups in corporate America."
"I thought it would be a great opportunity, not only to go from being a late-night destination point that people often went to very late, often times drunk and not necessarily remembering the quality of the food, to having us cater at their parties by taking the food truck or showing up in corporate America."
"We hear people comment a lot, 'I can't really remember Flash Taco, because I've always gone there at 2 or 3 in the morning, but it's pretty good.' We went from being a late-night destination to a place that is now officially legit."
"We started building a lot of relationships with people as our brand evolved to 'Flash Taco – the place that we know we can get legit Mexican food, either through the food truck or catering. And we've moved from the late-night crowd to a legit player in the catering game, catering to offices, sporting events, baptisms, weddings, family parties, holiday parties, you name it."
"Food is life for us. I feel lucky to get to feed people for a living."
"Every day to me is a gift. Just a year ago we were shut down again and only open for takeout and delivery. I hope to just continue to stay busy and provide jobs to 'mi familia'– my employees are my family. And above all to keep doing what we love, putting food on people's tables."
Ulysses Salamanca
Owner, Flash Taco
Chicago, Illinois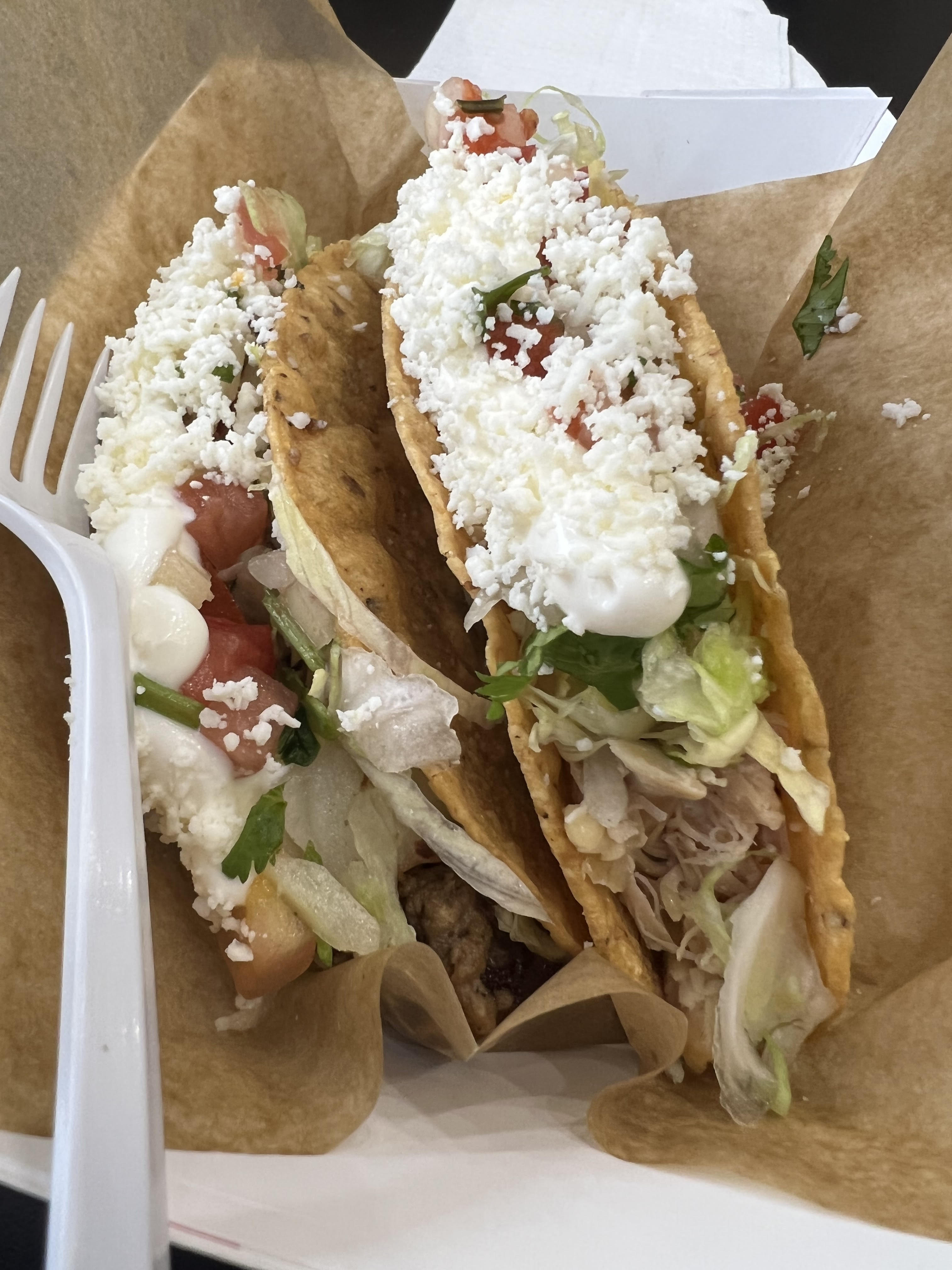 Beef and chicken hardshell taco at Flash Taco.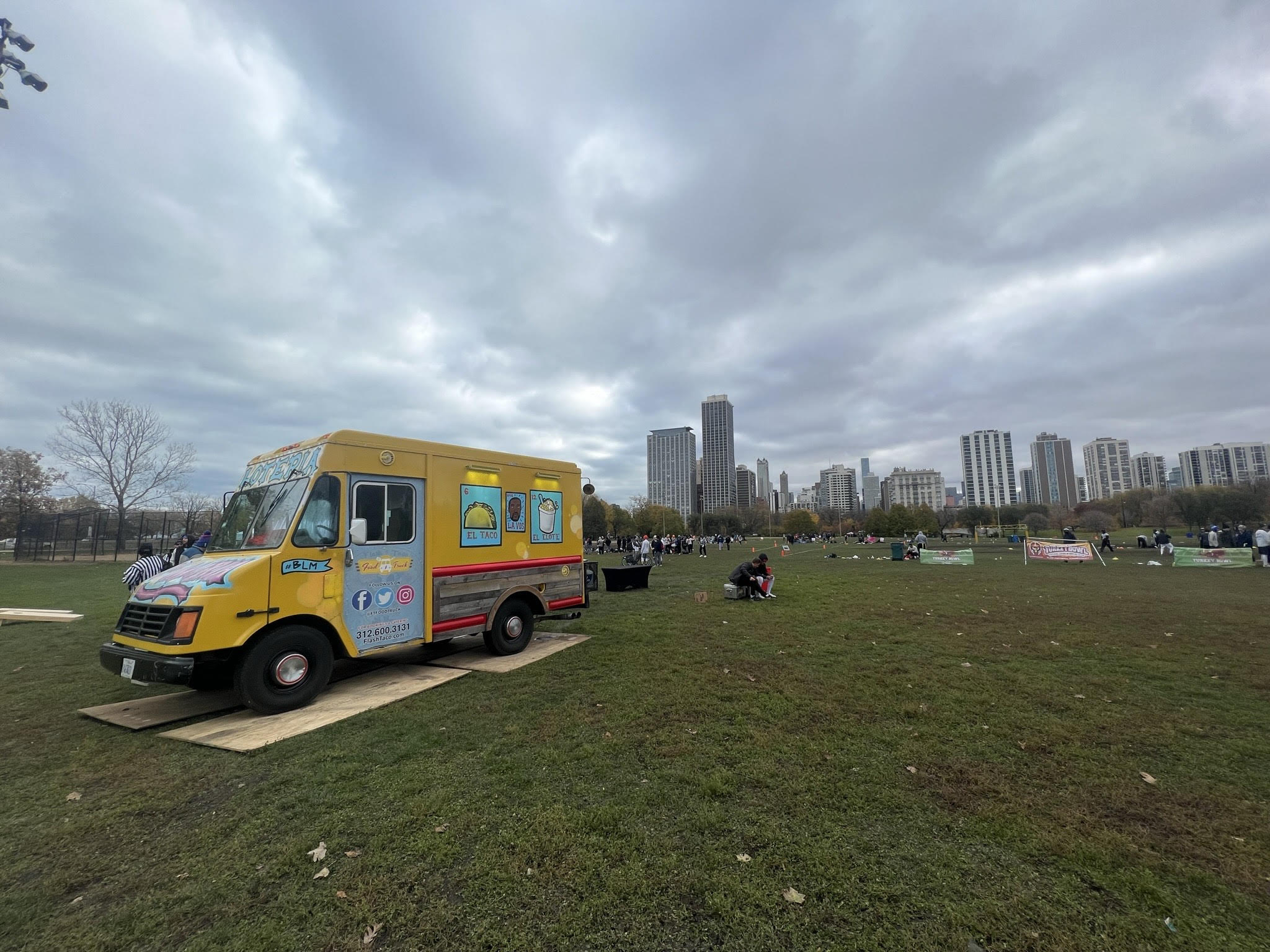 Flash Taco food truck at the Chicago Sport and Social Club's Turkey Bowl in Lincoln Park.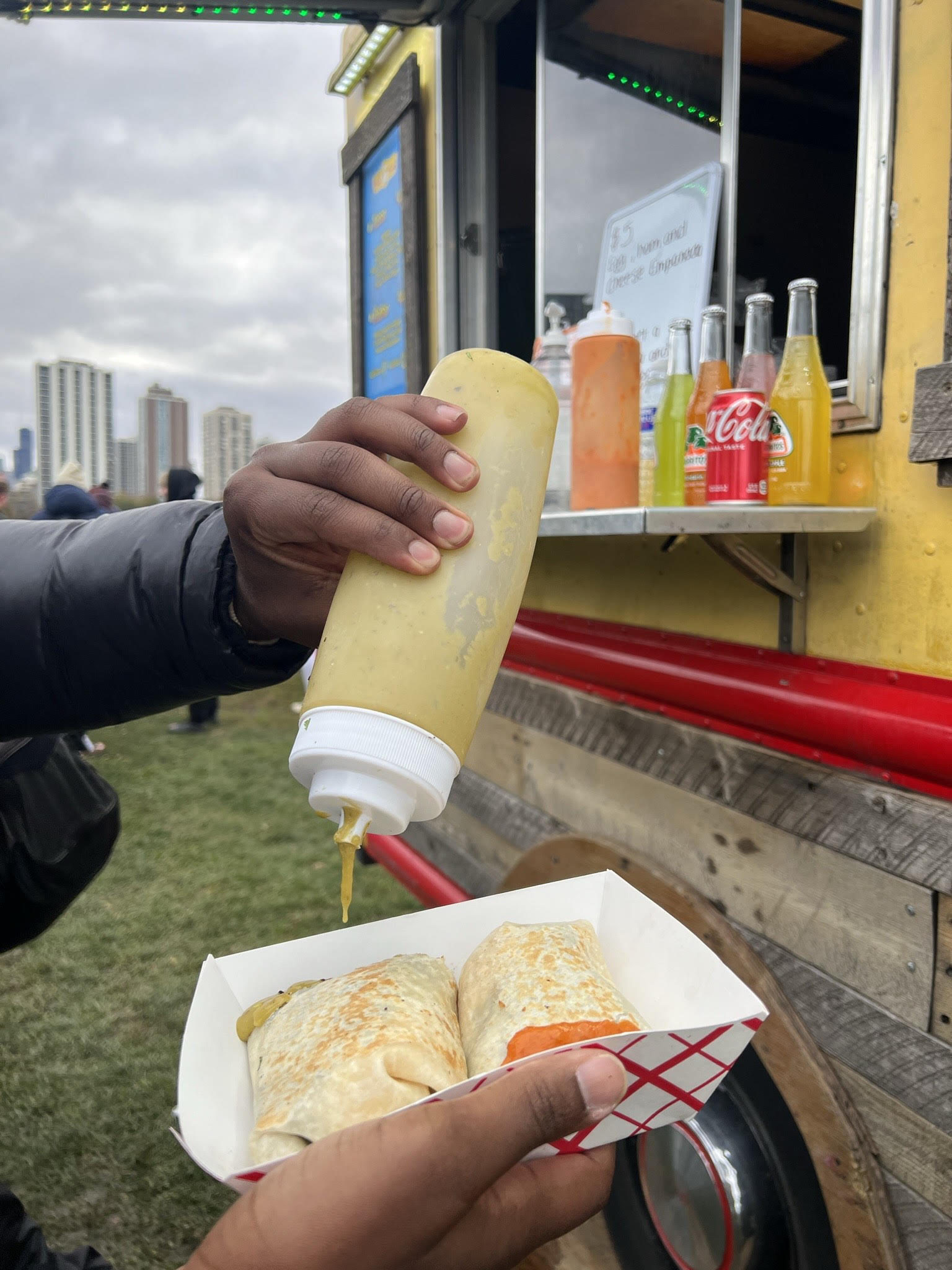 Green salsa goes on a Flash Taco chicken burrito.
Keep scrolling for more inspiring stories
Have a story to share?
Tell us how a state or local policy affects your life.
If we decide to feature your story, one of our writers will reach out to you directly.