Taxpayer-funded Wintrust Arena falls short of attendance projections
With attendance for DePaul men's basketball games falling short of projections, taxpayers are footing the bill for another disappointing sports bet.
"If you build it, they will come" is often accepted as sage advice. But this hasn't exactly been the case for DePaul University's Wintrust Arena. Attendance to the arena, which was financed in part by taxpayers, has trailed the projections officials touted in advance of its construction.
In addition to hosting university basketball games, Wintrust Arena is home to the Chicago Sky and serves as a venue for concerts and other events. The Metropolitan Pier and Exposition Authority, or MPEA, commissioned HVS, a New York-based consulting firm, to conduct a 2013 feasibility study on the McCormick Place Entertainment District, a development project that included the new DePaul University arena. Despite attendance for DePaul men's basketball games having previously hovered below 3,000 per game, HVS projected the 10,000-seat Wintrust Arena would draw an average of 9,500 people per game. A February 2017 economic impact report by MPEA eyed an average attendance of 9,000 for Wintrust Arena games and events.
But MPEA documents obtained under the Freedom of Information Act show Wintrust Arena events falling far short of these estimates. Men's basketball games, for example, have drawn an average of only 3,142 fans per game, trailing HVS and MPEA projections by 67 percent and 65 percent, respectively.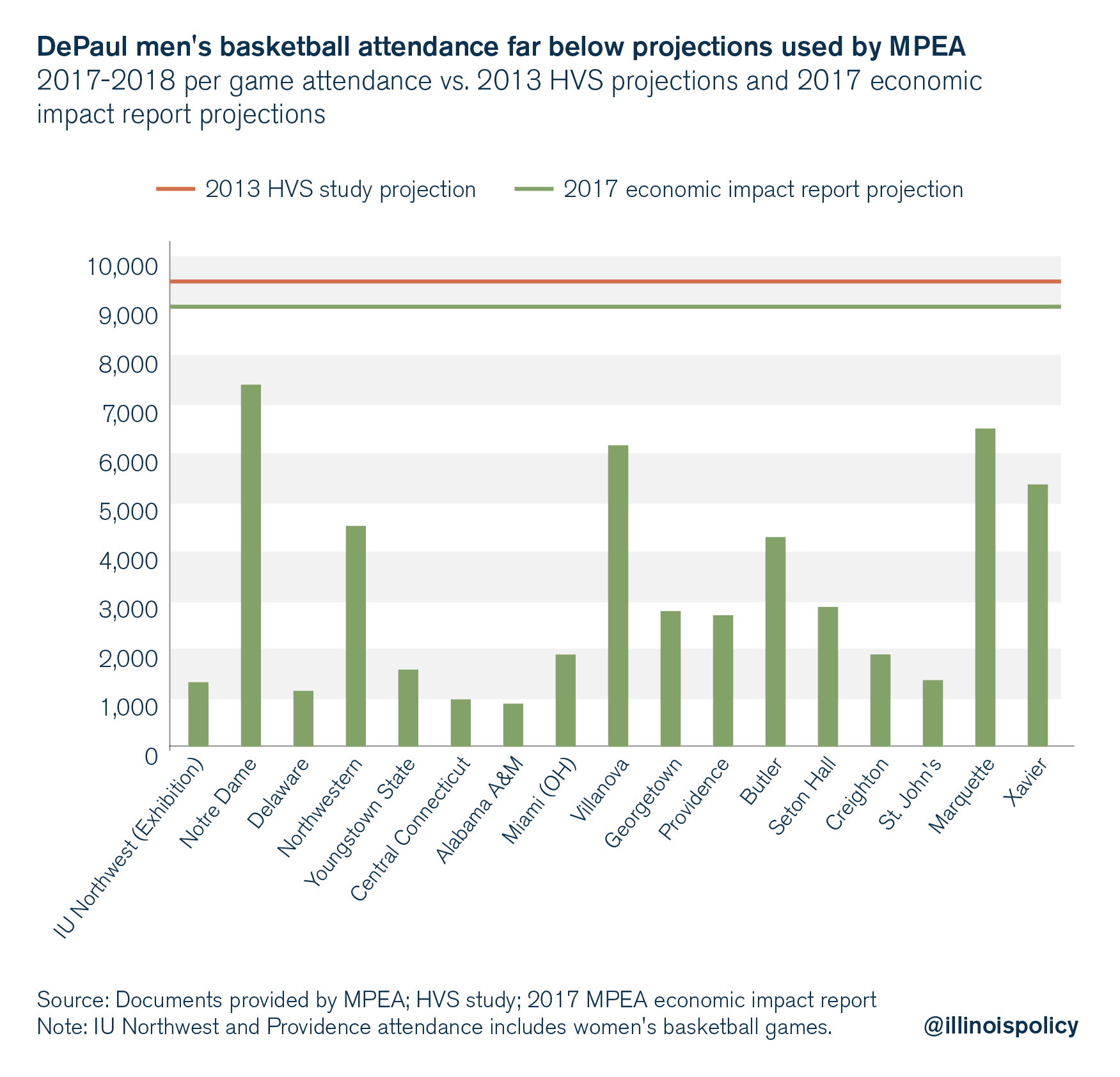 HVS also projected Wintrust Arena would draw a total of 370,000 people per year to the arena for games, concerts and other events. From August 2017 to May 2018, the 10 months since Wintrust Arena opened, fewer than 168,100 people have attended Wintrust Arena events. If the arena's current average monthly attendance continues, Wintrust Arena will see a total attendance of 201,676 in its inaugural year, or more than 45 percent below HVS projections.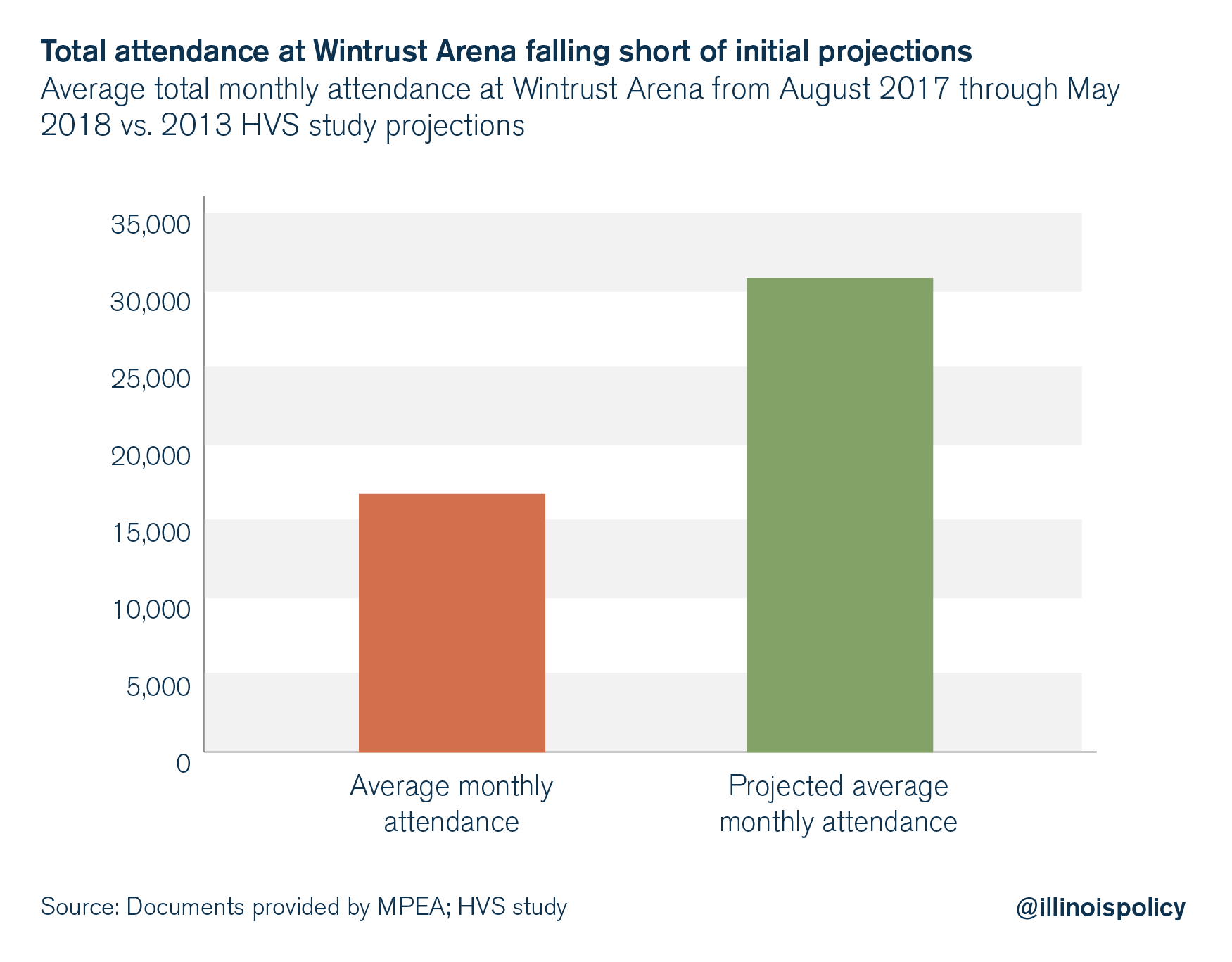 Taxpayers split the cost with DePaul University for the arena, with each contributing $82.5 million. MPEA has insisted the investment will ultimately pay off for taxpayers by generating economic activity, largely through increased consumer spending in the area.
But the notion that MPEA's McCormack Place project – and the Wintrust Arena in particular – is in the economic interests of Chicago taxpayers is contestable at best. Contrary to optimistic projections by MPEA and HVS, many economists have demonstrated that the costs to taxpayers for publicly financed sports stadiums far outweigh the benefits.
Wintrust Arena joins Soldier Field and Guaranteed Rate Field – the former U.S. Cellular Field – as another questionable recipient of taxpayer dollars. While favorable for politicians' ribbon-cutting ceremonies, investment in sports arenas and other entertainment venues are best left in private hands.