Tyson Foods to close Chicago plant, lay off 480 workers
Illinois continues to lose blue-collar work as other states give thanks for healthier job climates.
Arkansas-based Tyson Foods Inc. announced Nov. 19 it will shutter one of its Chicago factories, which makes prepared meals for the hospitality industry. The closure means 480 workers – most of whom perform hourly, production-line work – will lose their jobs by the end of next year.
The Tyson news comes amid a dismal year for blue-collar workers across Illinois.
As of October, Illinois has lost 14,100 manufacturing jobs in 2015 alone – the largest drop in the Midwest. It also stands as the only Great Lakes manufacturing state to lose factory jobs over the last three years.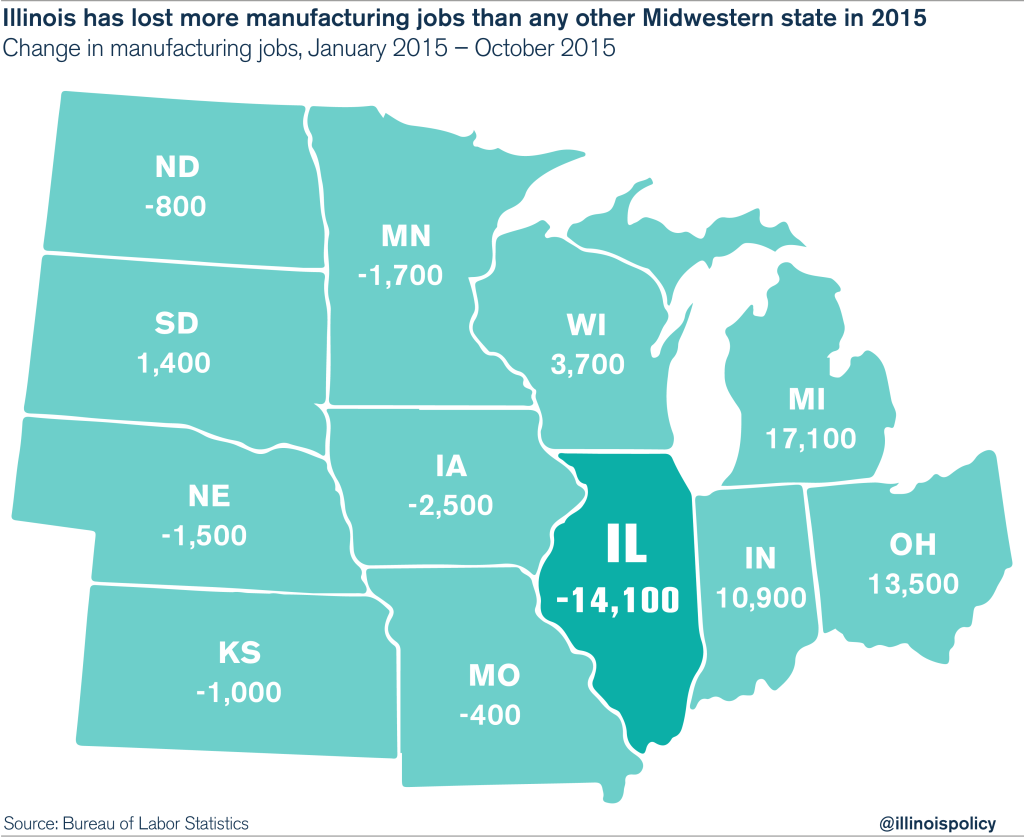 "We examined many options before we turned down this road," Donnie King, president of North American operations for Tyson, said in a press release.
"This affects the lives of our team members and their families, making it a very difficult decision. But after long and careful consideration, we've determined we can better serve our customers by shifting production and equipment to more modern and efficient locations."
The Ashland Avenue plant in Chicago has been Tyson-owned since 1994.
Unfortunately, the Land of Lincoln is home to a notoriously noxious climate for creating middle-class manufacturing work. Hundreds of workers receiving somber news before Thanksgiving know this all too well.