Workers' comp costs hit Illinois' blue-collar industries
Exorbitant workers' comp costs punish small businesses and send employers dashing to Illinois' neighboring states.
Had Santa Claus built his toy factory in the Land of Lincoln, he'd by now have considered hoofing it across state lines. Unfortunately, it's an option that looks increasingly appealing to business owners across Illinois.
Employers can – and do – vote with their feet. So when an Oregon Workers' Compensation Premium Rate Ranking study found in 2016 that Illinois' workers' compensation costs were the most expensive in the Midwest, it made the plight of the Prairie State's small business owners all the more clear.
Take the situation of Tony Sambo, president of Sawing & Shearing Services, Inc. in Blue Island, Illinois, who told the Illinois Policy Institute, "I can't get out. I keep paying the property taxes and the workman's compensation. They're out of control. I'm stuck. I can't get out." Provided the opportunity, however, Mr. Sambo has an idea of where he'd go.
"I get [workers' compensation] quotes. I pay about $100,000 [per year]. In Indiana, I would pay about a third," Tony said.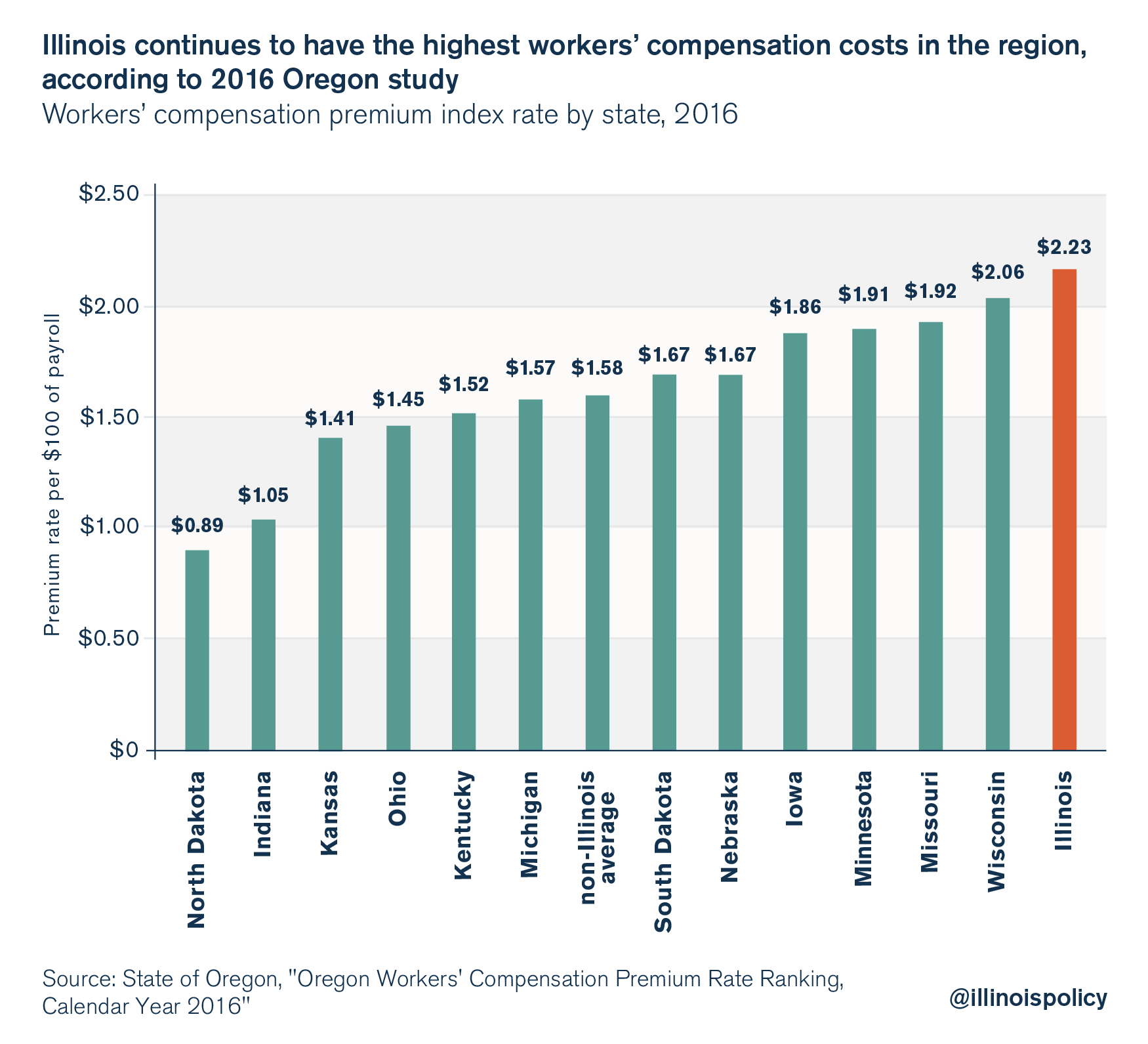 Sambo is no outlier. Average workers' compensation costs, as a percentage of payroll, are higher in Illinois than in any other state in the region. Ranging from roughly 8 percent higher than Wisconsin's workers' comp costs to a striking 112 percent higher than Indiana's, the number of employers whose thinking is in line with Sambo's shouldn't be underestimated.
The Oregon study determined that the Prairie State's average workers' comp payouts were nearly 34 percent higher than that of its surrounding states. This reinforces the Illinois Manufacturing Association's contention that workers' compensation reform is in urgent order, if manufacturers hope to compete with neighbors on a level playing field.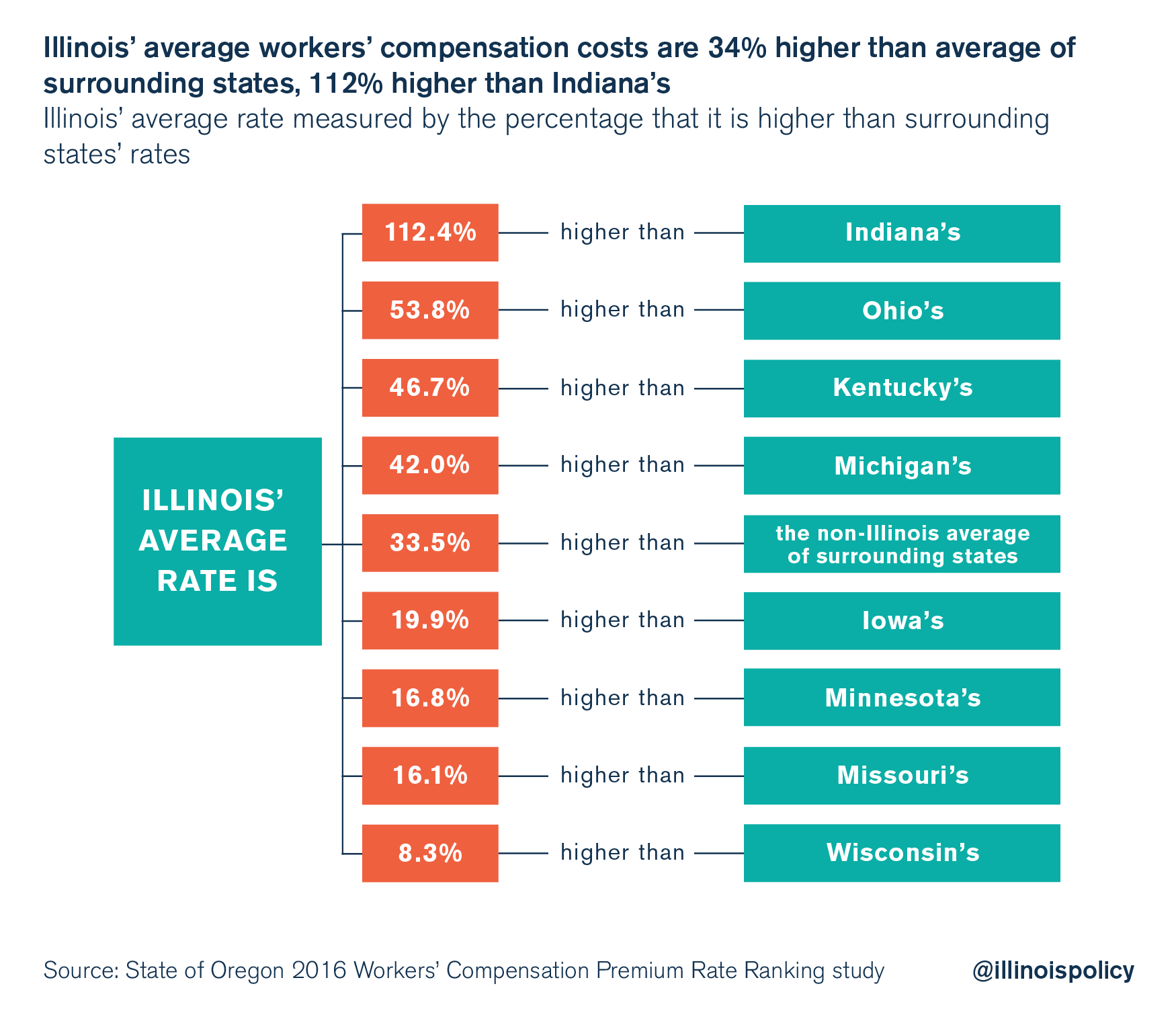 By working to bring workers' comp costs in line with surrounding states, Illinois would be working for an environment that promotes jobs growth, rather than one that repels it.