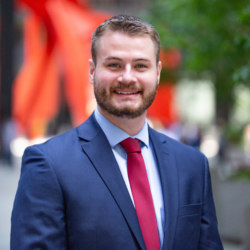 Adam Schuster | Director of Budget and Tax Research
Director of Budget and Tax Research
---
Adam Schuster is the budget and tax research director at the Illinois Policy Institute. In this role he focuses on the state budget and the tax burden facing Illinois residents.
Adam has a master's degree from Northern Illinois University. Prior to joining the Institute, he worked in the Illinois Department of Labor to reduce unnecessary regulatory burdens and on an initiative to tie state spending to measurable outcomes.
In addition to his policy work, Adam has extensive experience in grassroots advocacy and political campaigns.