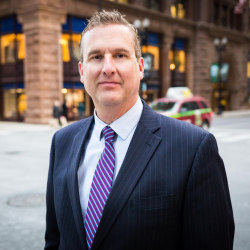 Jim Long | Vice President of Government Affairs
Vice President of Government Affairs
---
Jim Long is the Illinois Policy Institute's vice president of government affairs. He leads his team in implementing the Institute's legislative strategy, turning policy ideas into bills that become law.
Prior to his work at the Institute, Jim was the executive director of a political consulting company, contributing to dozens of election victories throughout Illinois. Jim is also a former golf professional, having managed two of Chicagoland's premier golf facilities.
Jim graduated from Benedictine University after attending Loyola University of Chicago as a member of the Men's DI soccer team.
He is married with five children, a Fourth Degree Knight of Columbus, 2014 Society of St. James the Apostle honoree, and a Kentucky Colonel.