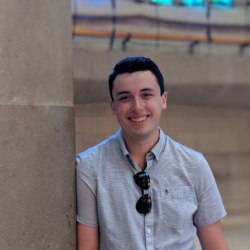 Robert Brutvan | Marketing Intern
---
Robert Brutvan is a marketing intern with the Illinois Policy Institute, where he conducts research, writes and fact-checks articles for the website and assists with special projects.
Previously, Robert has worked for Tax Foundation, Congressman Peter Roskam, the Chicago Republican Party, and his Alderman. Within these roles, Robert experienced the joys of public service, developing a lifelong dream of using public policy to improve the world around him.
Robert is a senior at the University of Notre Dame where he studies Political Science with minors in the Hesburgh Program in Public Service and Sociology. After graduation Robert plans to pursue a PhD in American Politics or Sociology.