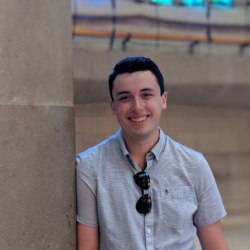 Robert Brutvan | Writer
Writer
---
Robert Brutvan is a writer with the Illinois Policy Institute, where he conducts research, writes and fact-checks articles for the website and assists with special projects.
A Chicago native, Robert has loved Chicago and Illinois politics since his teenage years. When he isn't writing for the Illinois Policy Institute, Robert can be found building computers or taking his shiba inu puppy for a walk.
Robert graduated from the University of Notre Dame with a B.A. of political science with a minor in the Hesburgh Program in Public Service.