Illinois' gasoline taxes make summer road trips pricier
Though U.S. gas prices have dropped to near all-time lows, Illinois' state and local taxes make gas costlier in the Land of Lincoln than in neighboring states.
Travelers fueling up for Independence Day road trips can expect to pay higher gas prices in Illinois than in any neighboring states, according to AAA.
The average retail price for a gallon of unleaded gas in Illinois is $2.29 as of July 2, while the national average is $2.23, according to AAA. Illinois' gas price is 6 cents higher than the national average and is higher than prices in all of its neighboring states. Of Illinois' bordering states, Missouri has the lowest gas prices, at $2 per gallon, on average.
The current state excise tax on gasoline is $0.19 per gallon. Some groups have lobbied for an increase in the fuel tax, arguing that rates should be tied to inflation. But Illinois drivers already pay more than just a fuel tax. Illinois also levies an environmental tax on gasoline and applies the state's sales tax to gasoline purchases. And localities add their own taxes to gasoline sales, too. In Chicago, for example, AAA reports gas prices at $2.68 per gallon as of July 2; high city and county taxes help make that cost so high.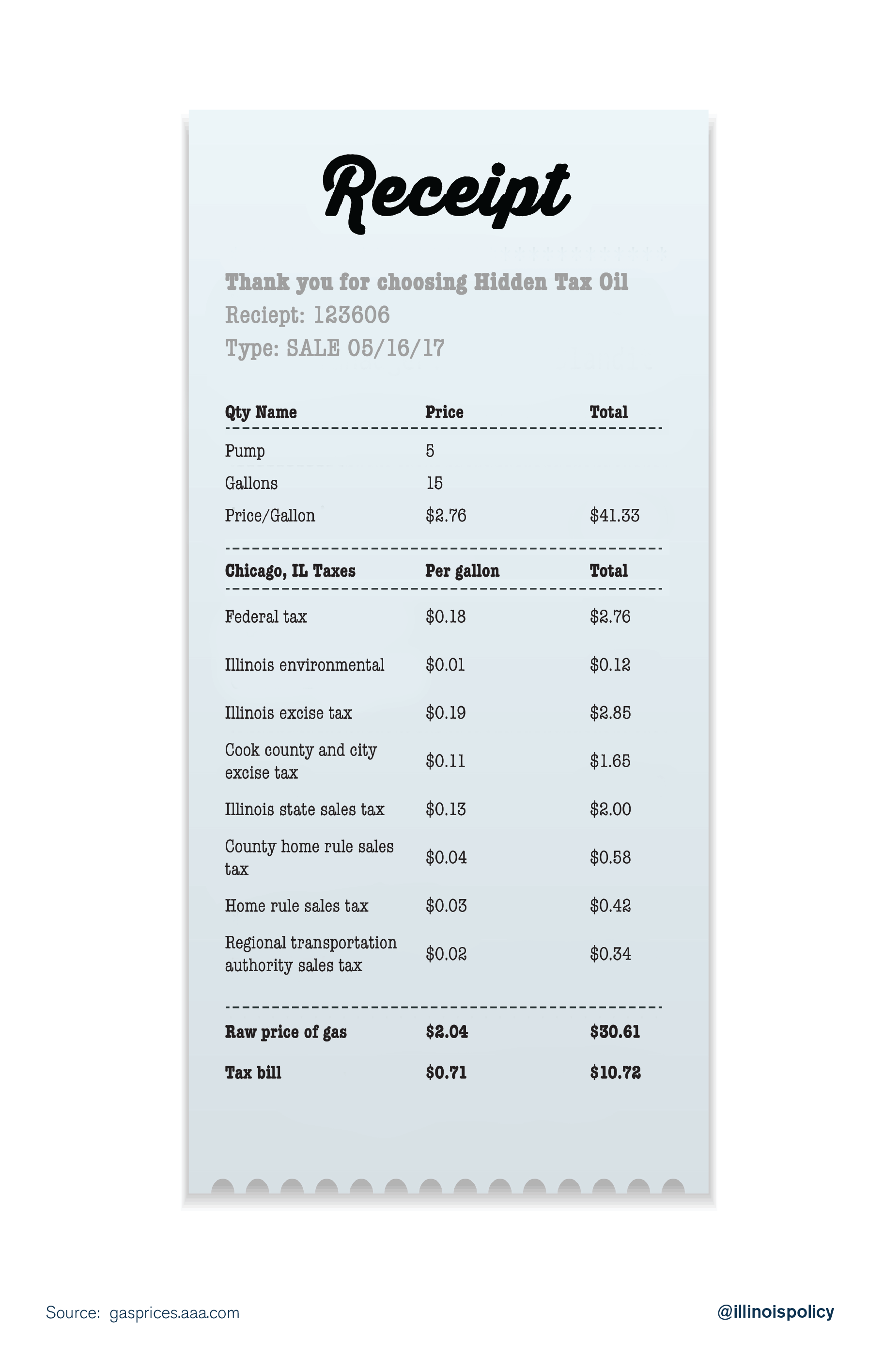 And not all gas tax dollars go toward infrastructure. A significant amount of the revenue from the state sales tax levied on gas purchases goes into the state's general revenue fund.
And now, on top of one of the nation's highest combined state and average local sales tax burdens – which makes necessities such as gasoline more expensive in Illinois – the Illinois House has passed a 32 percent income tax hike. If enacted into law, the multibillion-dollar tax hike will significantly increase the state's highest-in-the-nation overall tax burden.
Lawmakers need to stop thinking of ways to tax struggling Illinoisans and instead work to enact structural reforms to bring down the cost of government. If they don't, more residents will be loading up moving vans rather than fueling up their cars for holiday trips.