Payments to Illinois lottery winners will be delayed without passage of state budget
The Illinois Lottery will cease awarding prizes over $25,000 if a budget is not signed by July 1.
Lottery winners awaiting large payouts may have to find more patience, because if state lawmakers do not pass a budget or stopgap legislation by July 1, the Illinois Lottery will be unable to award prizes over $25,000.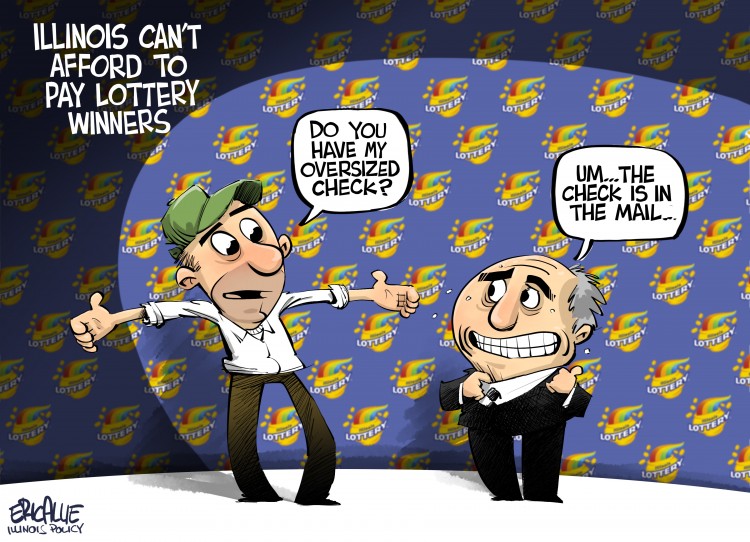 This announcement comes on the heels of news that Powerball and Mega Millions games will drop Illinois if the budget impasse continues.
The state comptroller must process any prize over $25,000, and this must be authorized by the General Assembly through an appropriation. Consequently, the Illinois Lottery has struggled to award winners since the state began operating without a budget in 2015. In August 2015, the Illinois Lottery made the same announcement – winnings greater than $25,000 would be delayed. By October 2015, lottery officials declared payouts of more than $600 would be postponed. Gov. Bruce Rauner signed special appropriation legislation in December 2015 that enabled the lottery to resume payouts. The same pattern occurred in 2016, but special legislation was passed before payouts had to be delayed.
With lawmakers spending minimal time in special session, Springfield is not giving Illinoisans much hope that the crisis will end soon. If legislators fail to meet the July 1 deadline, which marks the beginning of the third fiscal year without a budget, Illinois faces becoming the nation's first-ever state with "junk-bond" status.
The Illinois Policy Institute has introduced a budget proposal that offers structural spending reform without raising taxes, which parallels what Illinoisans want. Nearly two-thirds of likely Illinois voters don't want an income tax hike as part of the state budget, according to polling conducted by Fabrizio, Lee & Associates and commissioned by the Illinois Policy Institute. More than three-quarters of respondents oppose hiking sales taxes. And nearly 80 percent agree "Illinois state lawmakers should pass major structural reforms before passing any tax increase."
To serve their residents and make Illinois trustworthy again, lawmakers must quickly pass a reform-oriented budget that does not increase taxes.
Correction: An earlier version of this article said, "the Illinois Lottery relies on state funding to make payouts." The Illinois Lottery does not rely on state funding to make payouts, but does need appropriation authorization from the General Assembly.