Rauner education funding changes bring $1.4M more to Sente's school districts
Defenders of Senate Bill 1 are putting a bailout of Chicago Public Schools ahead of their own local school districts.
Will state Rep. Carol Sente, D-Vernon Hills, sacrifice local school districts for a Chicago bailout?
Gov. Bruce Rauner's changes to a school funding bill would bring over $1.4 million more to school districts she represents, but Sente could vote to scrap additional funding for her school districts in favor of special subsidies for Chicago Public Schools.
The Illinois Senate on Aug. 13 voted to override Rauner's amendatory veto of Senate Bill 1. Rauner's changes to the bill stripped it of language that primarily or exclusively benefited CPS at the expense of school districts in need across the state. Under the amendatory veto, no school district would receive less money than it did in 2017.
In fact, Rauner's changes would bring more money to 97 percent of Illinois school districts, compared with the original version of SB 1 lawmakers sent to his desk. That includes more than $1.4 million for school districts Sente represents. As SB 1 heads to the Illinois House, Sente and other representatives will have to decide whether they want to put a Chicago bailout ahead of their own local school districts.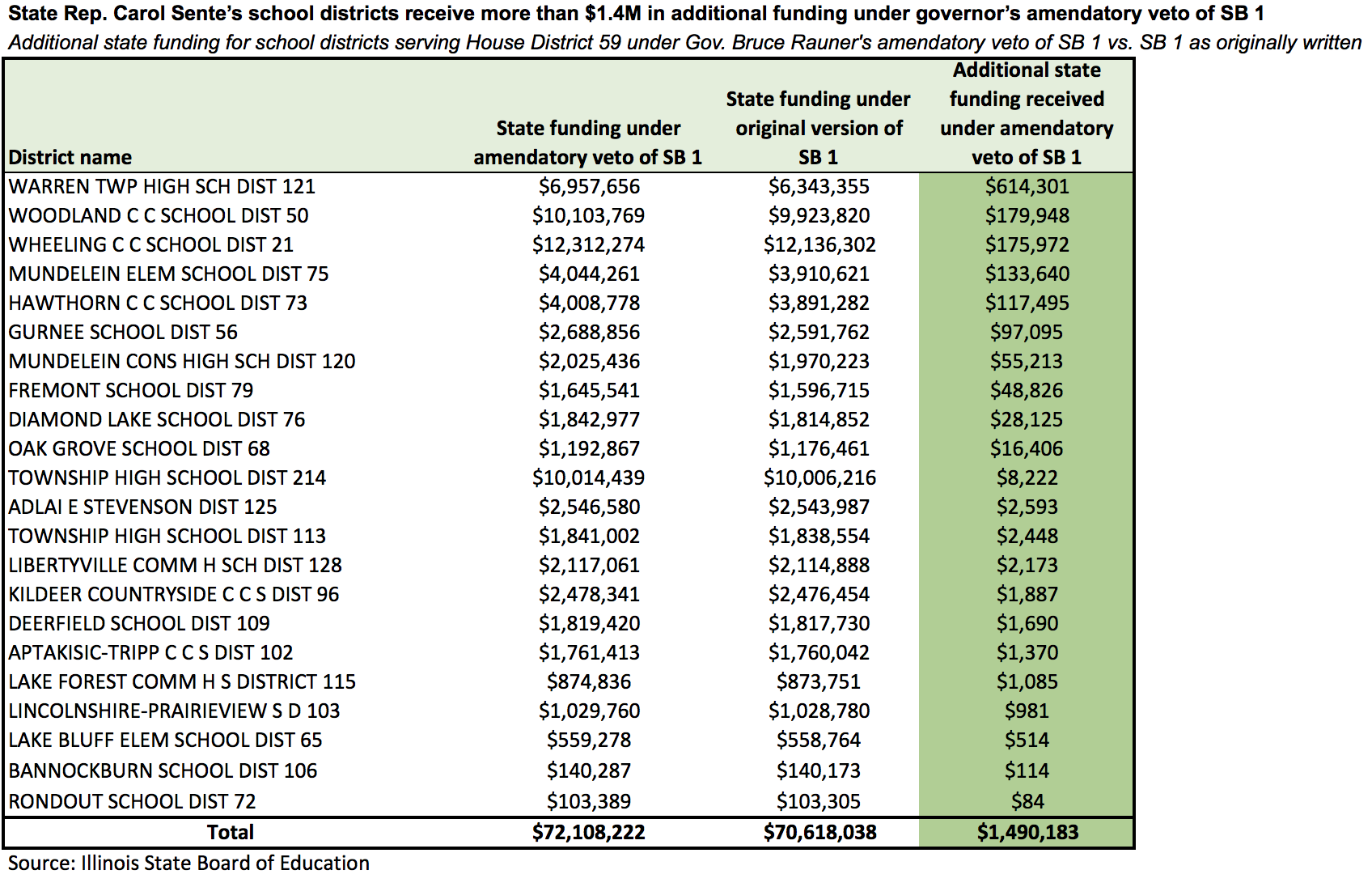 Rather than embrace changes that would've brought greater fairness and equity to the education funding formula, senators who voted to override the governor's amendatory veto chose to continue a long history of state bailouts for CPS.
If Sente votes to override the governor, she will be doing the same, at the expense of students in her district.