By Joe Kaiser
Jason Spyres is one of Illinois' brightest.
This summer, he will be headed to California to attend Stanford University on a full-ride engineering scholarship. Like any student getting into a university of that caliber, it was a grind to get to this point.
"I'm lucky that I got in," Spyres said. "It's a coin flip, and I happened to land heads 37 times in a row. I did the hard work to give myself the opportunity to be lucky, but I got lucky."
Stanford was among Spyres' top choices, but so was the University of Illinois Urbana-Champaign. The difference between Stanford and UIUC, though, was that while the former offered him a full-ride, the latter was hesitant to even welcome him with open arms.
That's because Illinois' flagship university, as a policy, was fixated on the past.
Jason Spyres is not a typical incoming college freshman. He is 36 years old. When he was 19 years old, he was arrested for selling cannabis, and until recently, the state of Illinois had kept him out of society for it. He served 15 years of a 30-year prison sentence at the Taylorville Correctional Center. And despite a record of model behavior while incarcerated, UIUC does not recognize his personal change the same way Stanford did.
"I got into U of I with an asterisk," Spyres said. "They said 'you're going to be on academic and disciplinary probation from the first day until you graduate, and it will never come off your record.'"
"I got out of prison and all of my counselors told me, 'Jason, you get out there and you make the life you told me you were going to make. We're so proud' … So I get three years of parole done in seven months, and I can finally say the number K99397 has no tie to me. It's not on a piece of paper tied to who I am."
"And U of I wants me to take that back … And remind [me] of it everyday."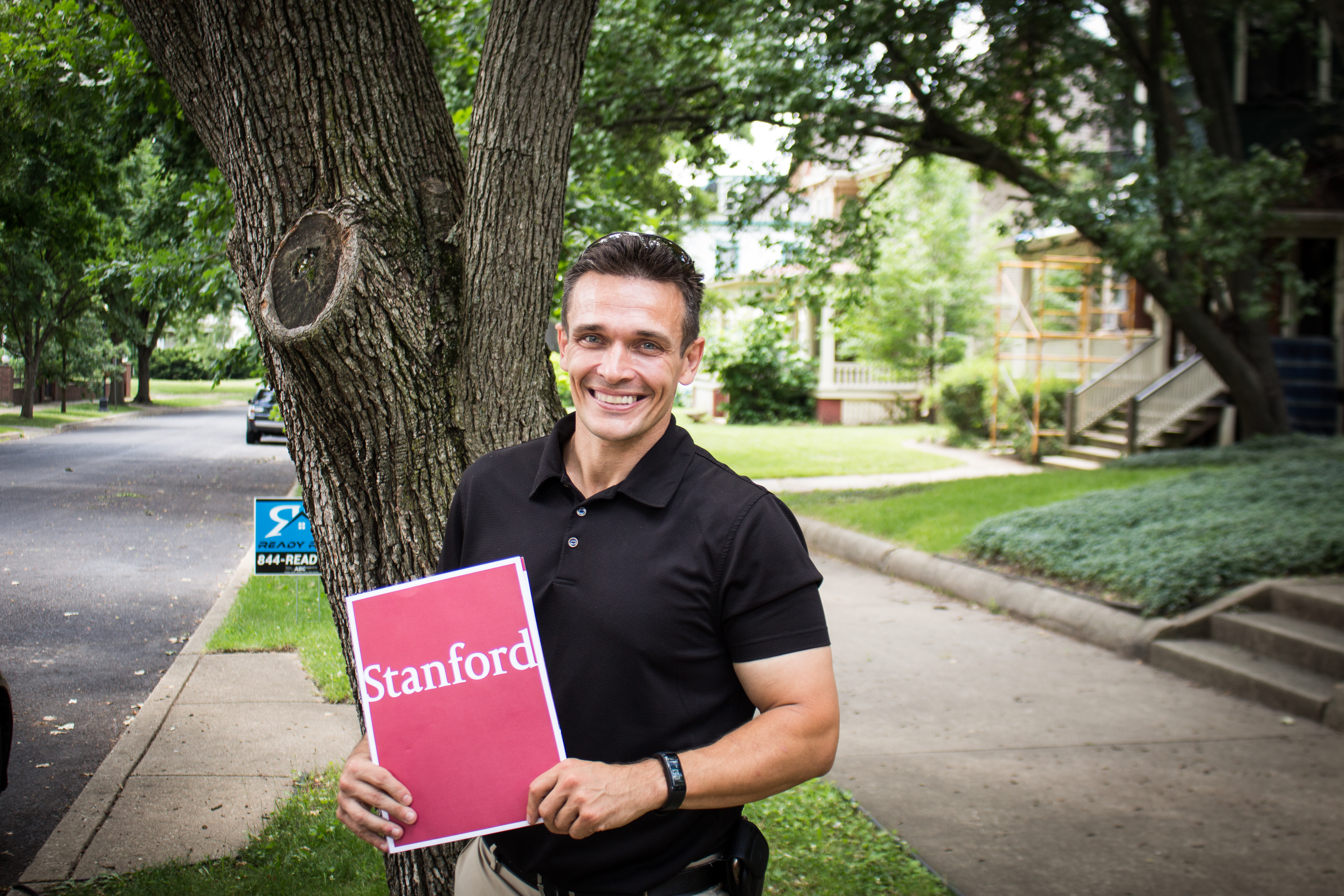 UIUC's focus on the mistake he made when he was 19 over the person he is at 36 isn't just a reflection on higher education in Illinois. It's also emblematic of a misguided state approach toward criminal justice. The state's criminal justice system has a problem with forgiveness and second chances, and by consequence turns away talent like Spyres.
Spyres saw how broken the system was as he was seeking an education and a personal rebound. After graduation at Stanford, he wants to return to Illinois to work to fix it for those with similar stories – a tall order, given the state's challenges.
Prison time
"I wish the state of Illinois would just say 'you know what, you're doing everything right and we're not going to stand in your way,'" Spyres said.
Spyres knows he made a mistake. In 2001, his mother sent him 38 pounds of cannabis from Red Bluff, California, to Spyres' then-home in Decatur. According to court documents, a Staples employee in Red Bluff became suspicious of the package when Spyres' mother dropped it off in poor condition and had a nervous demeanor. The package was turned over to law enforcement and shipped to the Decatur Police Department. An undercover police officer posing as a UPS deliveryman then brought it to Spyres' home, began searching his home pursuant to a warrant and found the UPS tracking number matching the package.
Spyres was sentenced to 30 years in prison, and racked up fines that were nearly impossible to pay back.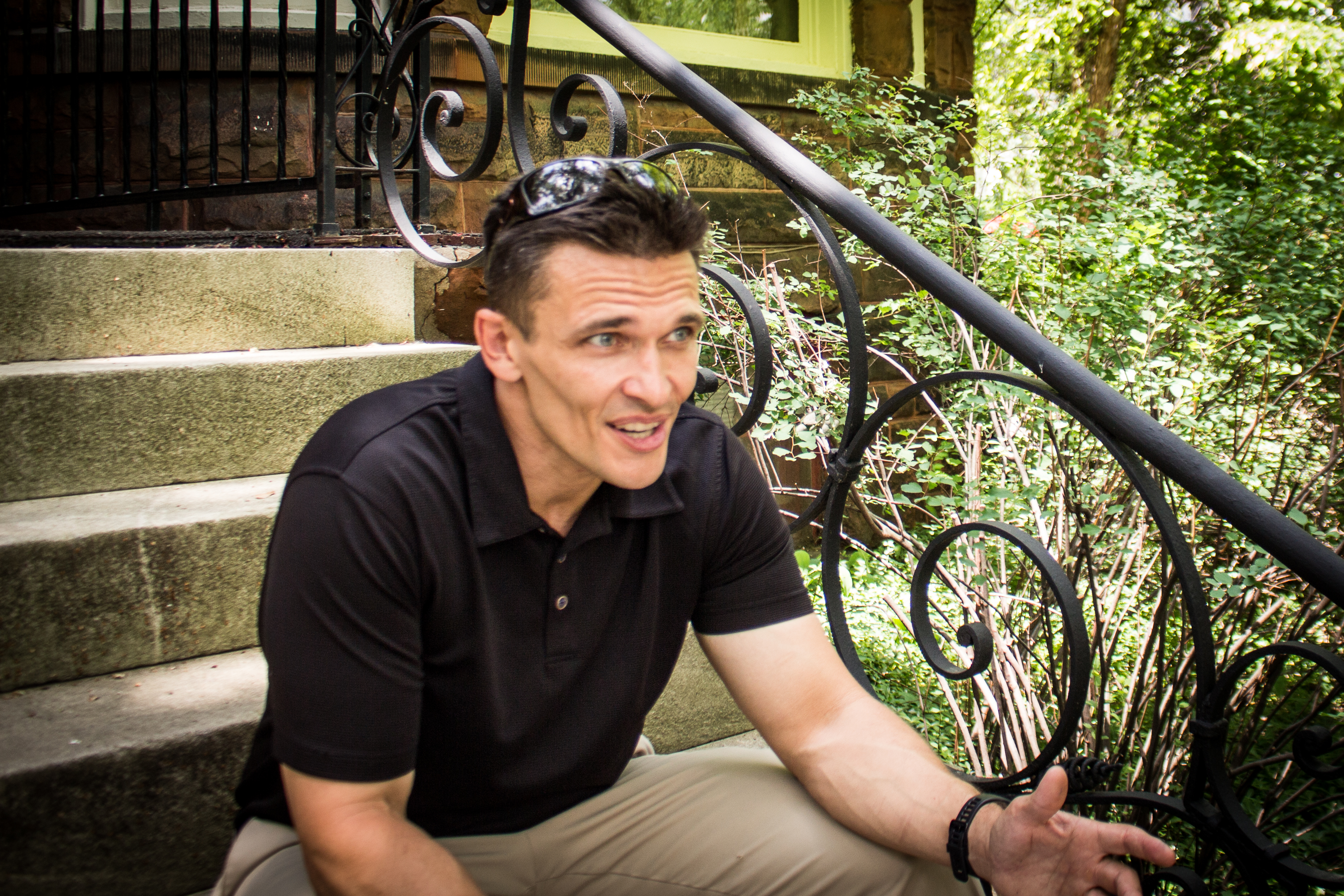 "I'm $268,000 in debt because I sold pot when I was 19 and 20," Spyres said. "You can say all day you know what it's like for somebody when they get out [of prison] and try to do the right thing. Tell me you know what it's like when you have debt collectors calling you trying to take your paycheck, and it's going to take 18 years of every penny you earn after taxes to pay off your fine."
Spyres' sentence and fine were as harsh as they were due to how Illinois law classifies the crime of possessing large amounts of cannabis. A "Class X" felony classification – which includes possessing more than 5,000 grams of cannabis with intent to deliver – is among the state's most severe, short of first-degree murder. Class X felonies carry a mandatory minimum sentence of six years and a maximum sentence of 30 years in prison.
Among the other charges under Class X: kidnapping, battery with a firearm, battery of a child, home invasion, aggravated criminal sexual assault, predatory criminal sexual assault, armed robbery, vehicle hijacking and arson.
In 2016, Gov. Bruce Rauner signed into law legislation decriminalizing small amounts of marijuana – up to 10 grams – making it instead punishable by a fine of between $100 and $200. While not addressing more serious offenses, the move was a step forward for the Prairie State.
Second-chance opportunities
Corey Walker, now 48 and a successful Decatur-area business owner, was arrested for selling cannabis at 21. At 22, Walker was sentenced to eight years in prison for possession of a controlled substance with intent to deliver. He served just roughly two years of that sentence as he was admitted to boot camp to finish the rest of the time, was able to then get a job and get on an entrepreneurial path.
The pathway to getting a second chance – instead of being written off – was key.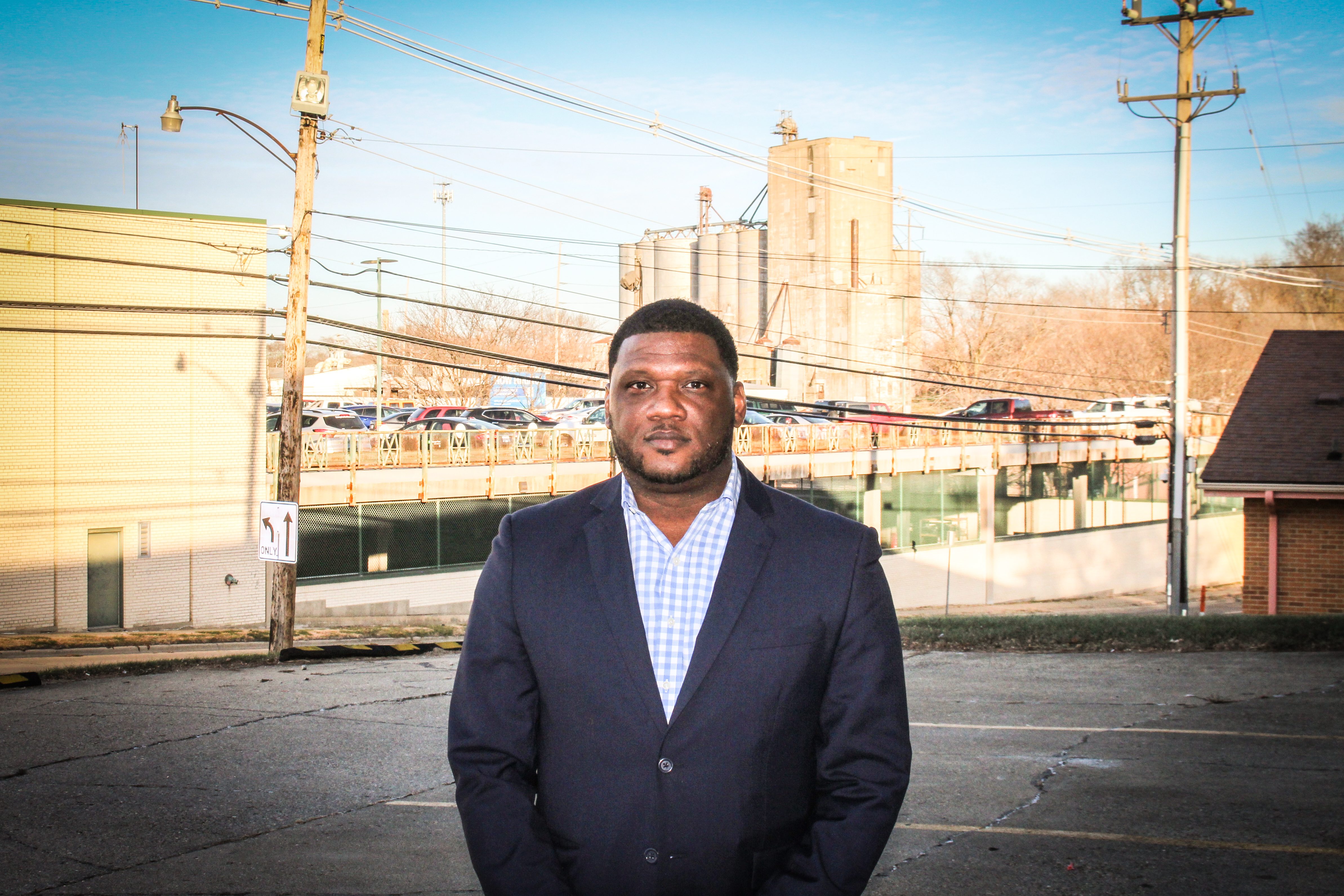 "I was grateful enough to be hired at a nursing facility [after boot camp]," said Walker, who now owns a Decatur-area limousine company. "Finding a job was difficult."
Among the most important things Spyres did en route to his Stanford admission was finding employment, which he did thanks to his time in the Peoria Adult Transition Center, a work release center facilitating transitions back to society from prison. From there he found employment at Goldie's Pizza and Slots in Peoria, proving his work ethic while taking classes at Illinois Central College.
In Illinois, nearly half of offenders released from prison each year will return within three years. But for an ex-offender who finds work within a year after release from prison, there is just a 16 percent chance of recidivating, according to a study by the Safer Foundation.
This affects all Illinoisans. Each time an ex-offender reoffends and ends up back behind bars, it costs the state approximately $118,746 on average, according to a 2015 report by the Illinois Sentencing Policy Advisory Council. Those costs add up in arrests, trials, court proceedings, incarceration and supervision; as well as costs for victims who have been deprived of property, incurred medical expenses, lost wages, and endured pain and suffering; and indirect costs in foregone economic activity.
That same report estimated that if Illinois' recidivism rate stays about the same, taxpayers would pay roughly $5.7 billion over the following five years in the aforementioned costs. On the flip side, with a reduction in recidivism of just 1 percent, Illinois would save $37.4 million in prison, court and policing costs over nine years. If the recidivism rate fell by 5 percent, these savings would jump to nearly $187 million over nine years, along with $93 million in avoided economic losses and $262 million in victimization costs not incurred.
And yet, even with the benefits to ex-offenders and taxpayers alike, lawmakers have put up barriers to successful re-entry.
More than 100 professions require licenses that may be denied to ex-offenders because of their criminal backgrounds. Lawmakers have made some progress: Another piece of legislation Rauner signed into law in 2016 removed barriers for ex-offenders in the fields of barbering, cosmetology, esthetics, hair braiding, nail services, roofing and funeral service, unless the crime is directly related to the occupation.
But as Spyres' experience showcases, many hurdles still exist, and removing them could pay off for both the lives of ex-offenders and the state as a whole.
"The biggest thing for an ex-offender returning to society is housing and employment," Walker said. "If a person has a place to lay and has income coming to do things that Americans want to do in America, then I think we have a chance in the first 90 to 120 days in driving the recidivism rate straight to the ground."
"There are too many examples in today's time showing that second chance opportunities pay big dividends."
Fixing the system
As Spyres gets ready to start his first year at Stanford and Walker continues to run his business and raise a family in Decatur, too many individuals still behind bars lack an opportunity for a comeback.
Shane Crutchfield, for example, hasn't had a success story, or even the prospect of one. Spyres knows Crutchfield, who is serving a 40-year Class X felony sentence for selling cocaine, from their time behind bars together. Crutchfield had been in and out of prison before his cocaine arrest for other offenses – DUI and burglary – and never was able to land on his feet and build a stable life. Stanford or something of the sort might not be in his future, but as he sits in Shawnee Correctional Center for decades, nothing else is either. For countless other inmates Spyres came into contact with, the same is true.
That could change, with a rethinking of the state's drug laws and barriers preventing ex-offenders from being productive members of society.
Even though the broken elements of the state's criminal justice system have led Spyres to pursue an education elsewhere, that same fact could bring him back in a few short years after he has his engineering degree in hand.
"Illinois is my home state," Spyres said. "I have to know that I made this place better. The only thing I have to point to my actions in Illinois is that I went to prison. I kind of wanted to go to U of I to say that I went to Illinois' flagship campus and I made something of myself."
"I'm really just trying to fix the system, and that's why I want to come back."