by Joe Kaiser
Visually, Metropolis isn't like any other southern Illinois town.
Downtown, visitors are greeted by a 15-foot-tall Superman statue. The engraving on the pedestal features words popularized by the comic book hero: "truth – justice – the American way."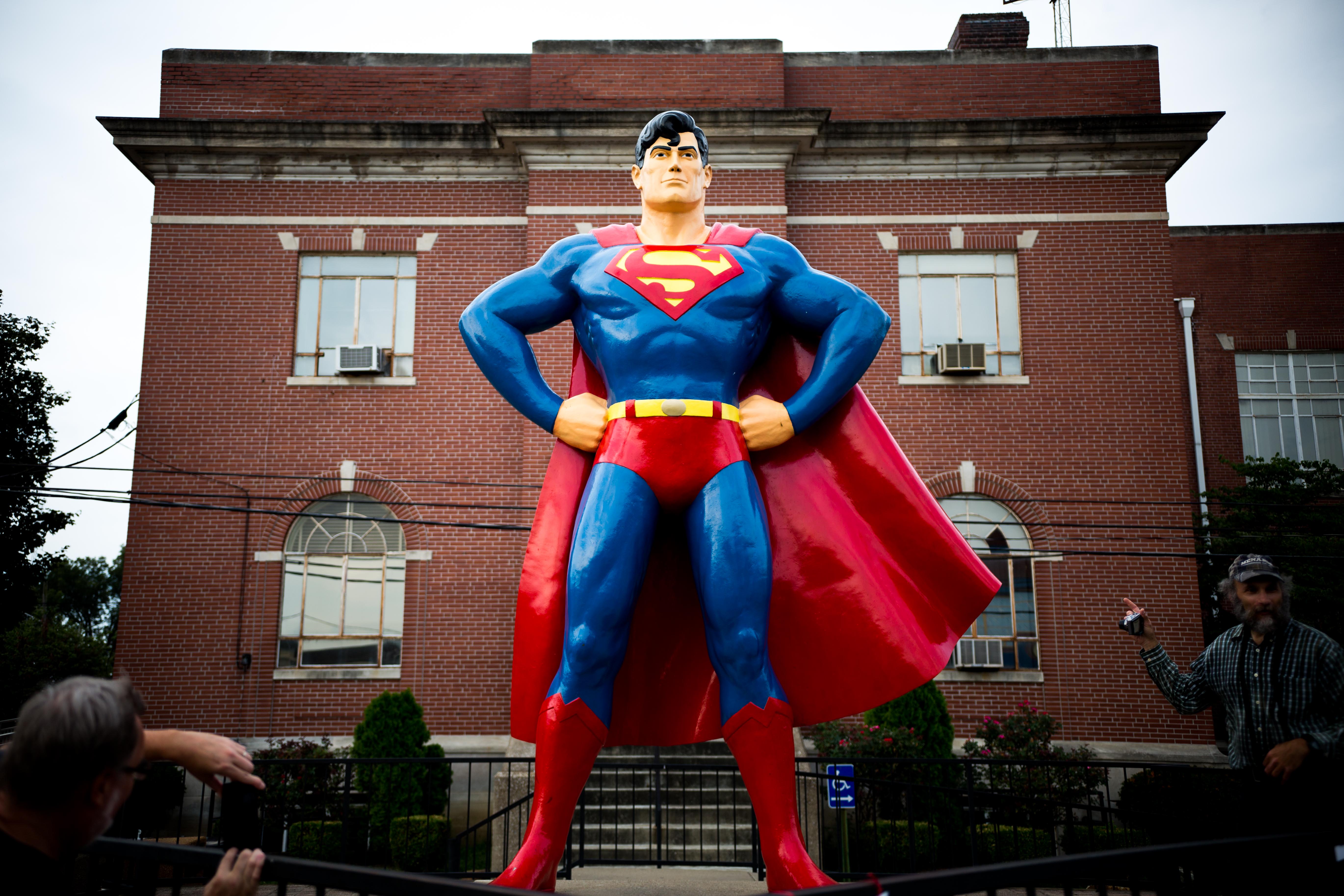 This wasn't always central to Metropolis' identity, but as it shares a name with the superhero's fictitious hometown, the town has associated itself with the caped hero for more than 40 years.
Charlie Eichorn has seen a lot of different versions of Metropolis in his 63 years living in the area.
As a business owner for 39 of those years, he's noticed the "almost" booms and "almost" busts of the city. Eichorn has started 38 businesses in the last 39 years. Some have failed and some have succeeded, but his popular liquor store, Charlie's Party Hut, has remained a fixture in good times and in bad.
Present day, Eichorn says, would fall into the latter category, though the city's troubles have nothing to do with Superman and the superhero realm the city embraces.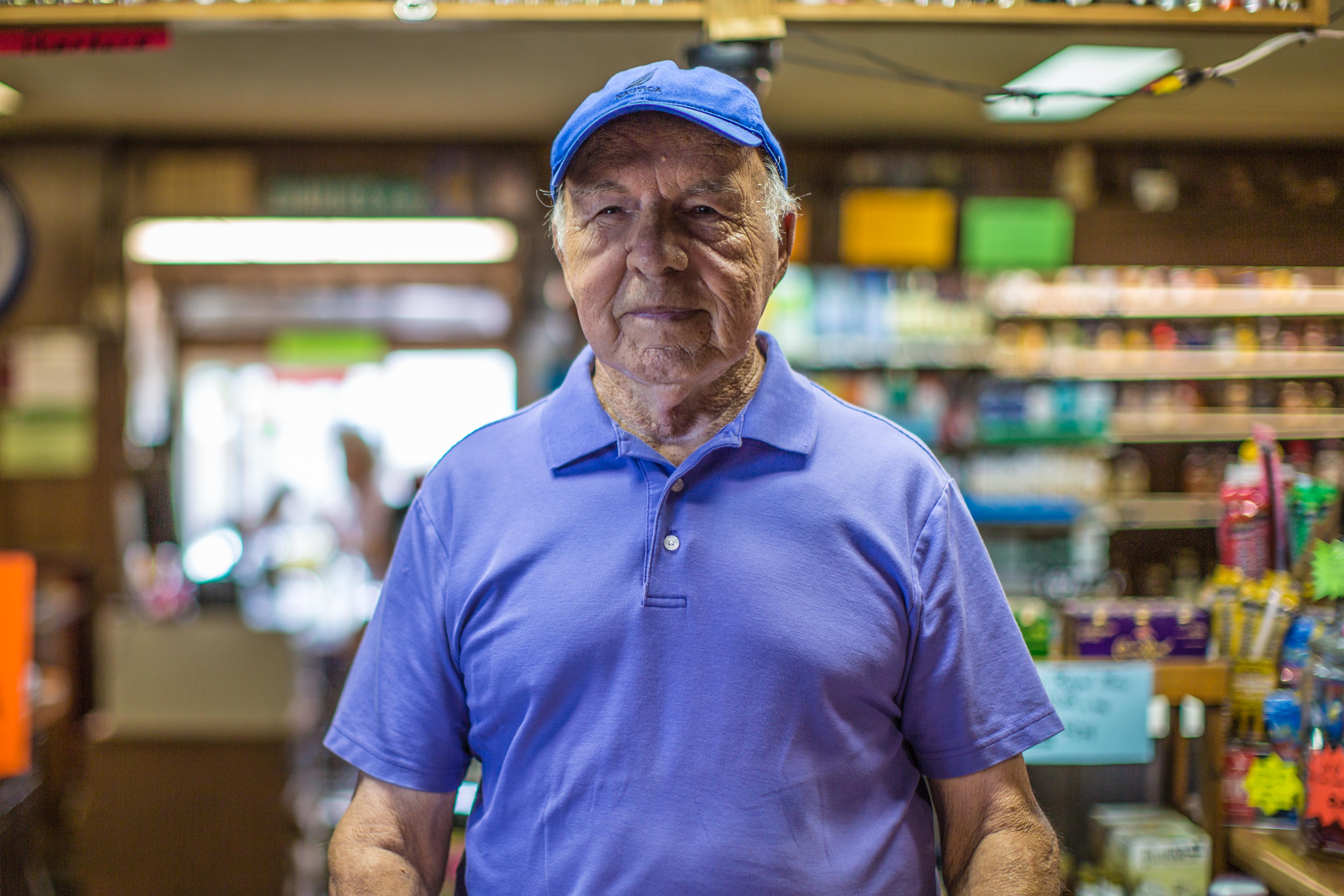 "I'm really embarrassed to say I'm from Metropolis now," Eichorn said. "I didn't use to be that way."
"I am embarrassed when people come to Metropolis and say, 'My God, what happened?' We don't have to look like what we are."
While it's visually unique in its embrace of fiction, much of Metropolis' reality is similar to other southern Illinois cities. Massac County, of which Metropolis is the county seat, has lost jobs, wages and residents in the last several years.
Eichorn worries, too, the town could soon look like Cairo – an Alexander County city now nationally known for its decline – if the city's trajectory doesn't change. What lies ahead for Metropolis is unclear, but this Ohio River town across from Paducah, Kentucky, has a rich history on which to draw for hope for the future.
A storied history
The Metropolis area has been populated for more than 1,000 years. Mounds built by Mississippian tribes are still visible in the region. Over time, due to its location on the Ohio River, Metropolis became a trading and military outpost during both the French and Indian War and the American Revolution and was platted as a town in 1839.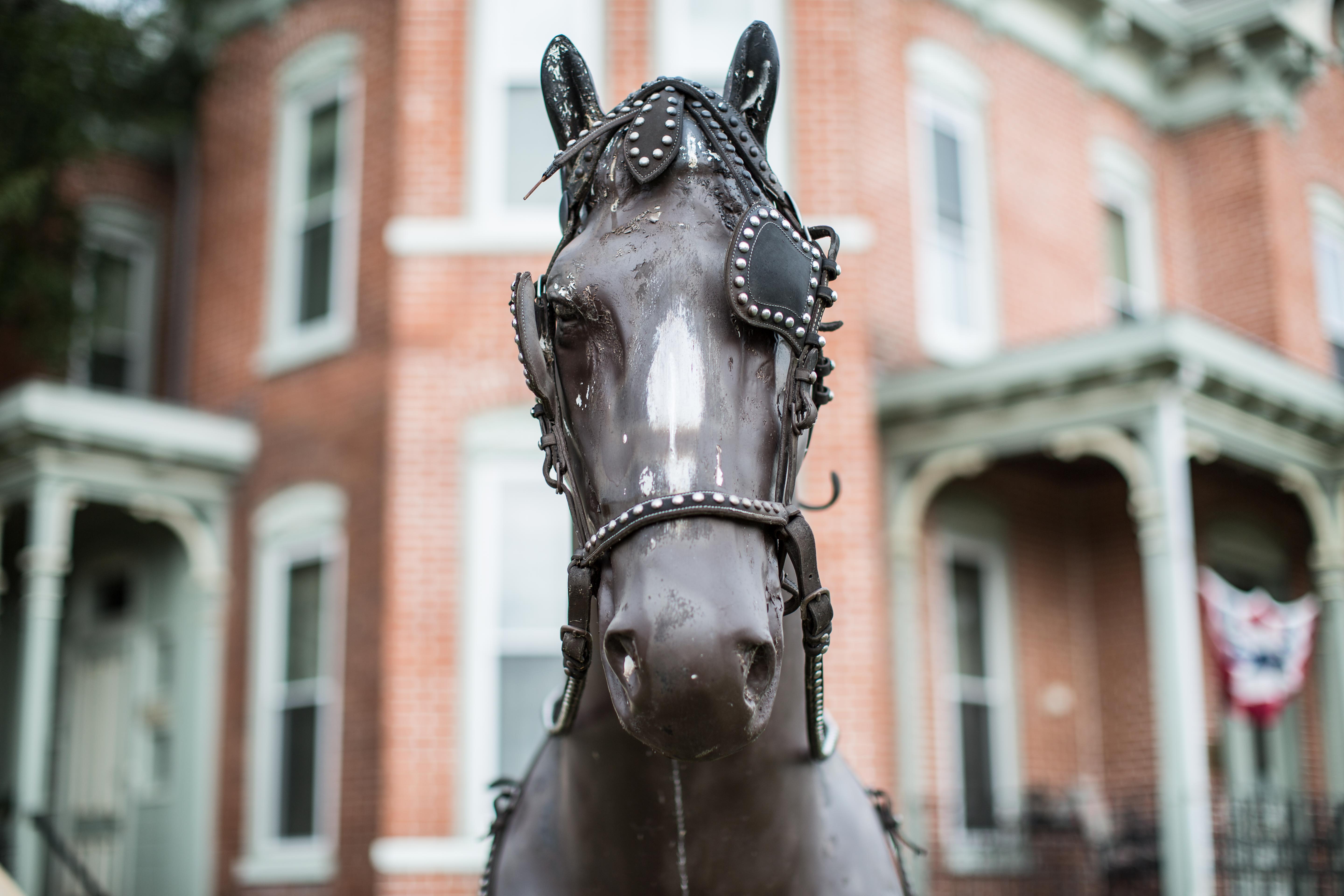 Fort Massac, occupied by the French, British and Americans at different times, became Illinois' first state park in 1908.
Now, while the portion of the city that touches the river still maintains replicas of the military fort and still has economic advantages, those factors are no longer the city's biggest draws.
Harrah's casino, established in 1994 pursuant to the 1990 Illinois Riverboat Gambling Act, is a huge cash cow for the city. The casino's hotel sits on land, with a walkway extending to the casino docked on the Ohio River, just a swim from Kentucky.
The casino was intended to help the city economically, at a time when it desperately needed it. After Metropolis was selected as one of the cities for a riverboat casino in the legislation, then-Metropolis Mayor Bill Kommer said the city needed the casino to help its sputtering economy.
"It's going to mean a lot to the citizens of Metropolis," Kommer told The Southern Illinoisan Nov. 6, 1991. "We have 12 percent unemployment. The sooner they get there and start building, the better off we'll be."
The casino hasn't solved all the economic woes Metropolis faces, but the city certainly relies on it fiscally. Harrah's generated more than $83 million in 2015 and just over $80 million in 2016, accounting for more than $4 million in tax revenue for Metropolis in each of those years.
Harrah's has been a major attraction for more than 20 years now. But still, less than two miles east of visitors playing at table games and slot machines, sits Fort Massac. The replica of the long-ago military and trading outpost might not bring in as much revenue or tourism for the area as roulette or blackjack, but it gives the impression that it's just as important, if only symbolically.
William Nichols – who has taught history and lived in several different parts of the country before moving to Metropolis – hopes Metropolis residents take in and appreciate that history.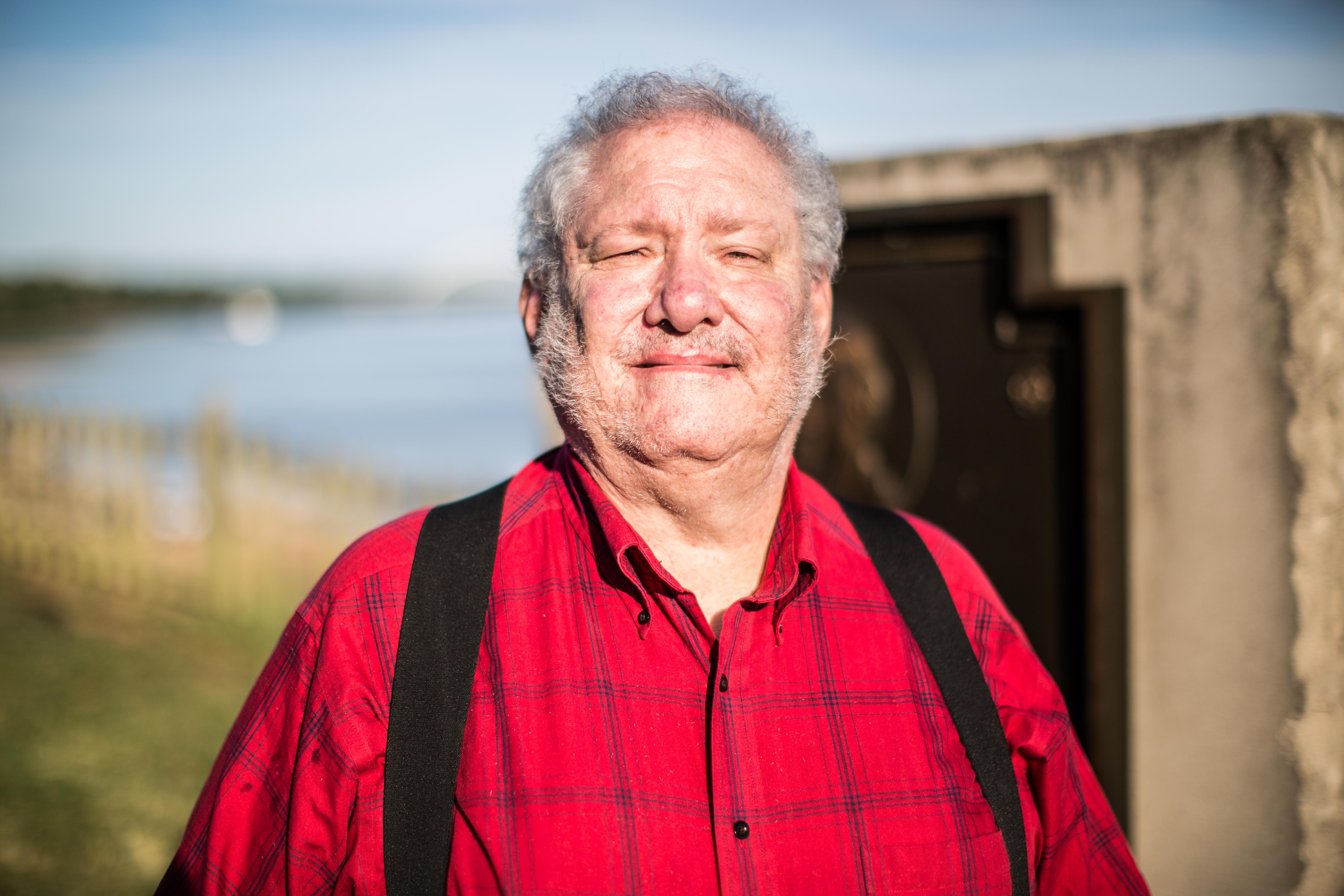 "People aren't as adventurous as they used to be in the 1950s and '60s during the car culture and Route 66, and that's one of the things that I'd like to get across: Stop and visit these little places," Nichols said. "They aren't just here because someone needed to fill up space. There was a reason for them to develop, just like Fort Massac and Metropolis."
But there was a reason the casino came and a reason the association with Superman developed: To attract more people to a struggling area that's been dropping in population and opportunity.
There is a difference, though, between people visiting and people staying.
William Nichols knows that. He and his wife, Lori, moved to Metropolis to open a bed-and-breakfast in 2015. They wanted a small-town feel, and they've loved everything Metropolis has offered so far.
"It's been a labor of love," Lori said. "Some days it's more labor. Some days it's more love. We embrace the town, and they embrace us."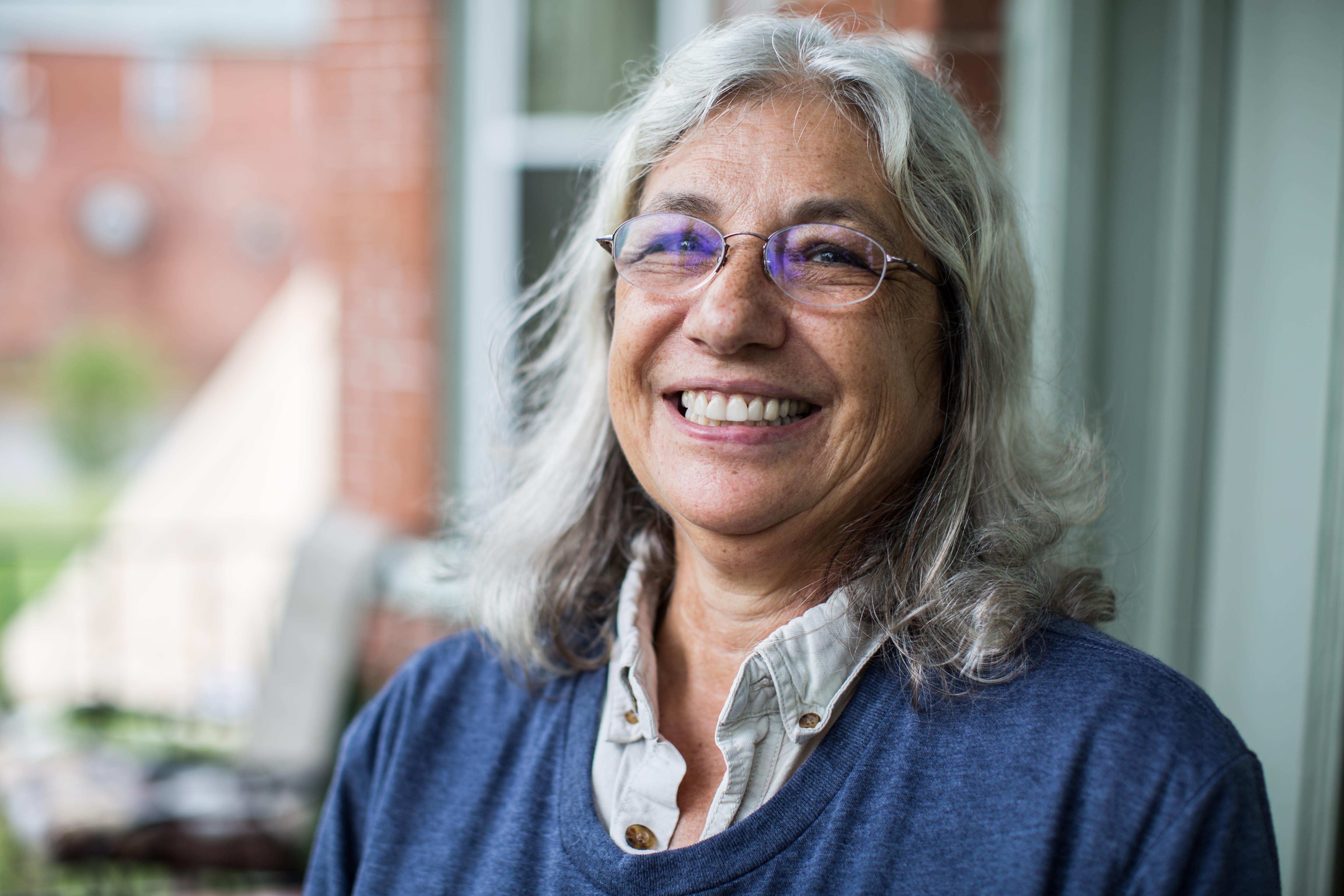 Though the Nicholses' business, Summers Riverview Mansion Bed and Breakfast, is strong, they know young people are leaving and the jobs climate is tough. It doesn't help that neighboring Paducah has more industry. Lori said she knows many younger people don't see the potential of Metropolis, which can make it hard for businesses to grow there.
Still, she'd go to bat for what the city can offer and for its potential.
"Everyone in the community is putting into the community," she said. "And Superman is here. How can you not like Superman?"
Waiting for Superman 
Jim Hambrick began capitalizing on Superman when he was eight years old.
Hambrick had such an extensive Superman memorabilia collection as a child that he charged his friends a nickel to come see it in his bedroom. So, Metropolis' designation as Superman's hometown was Hambrick's perfect match.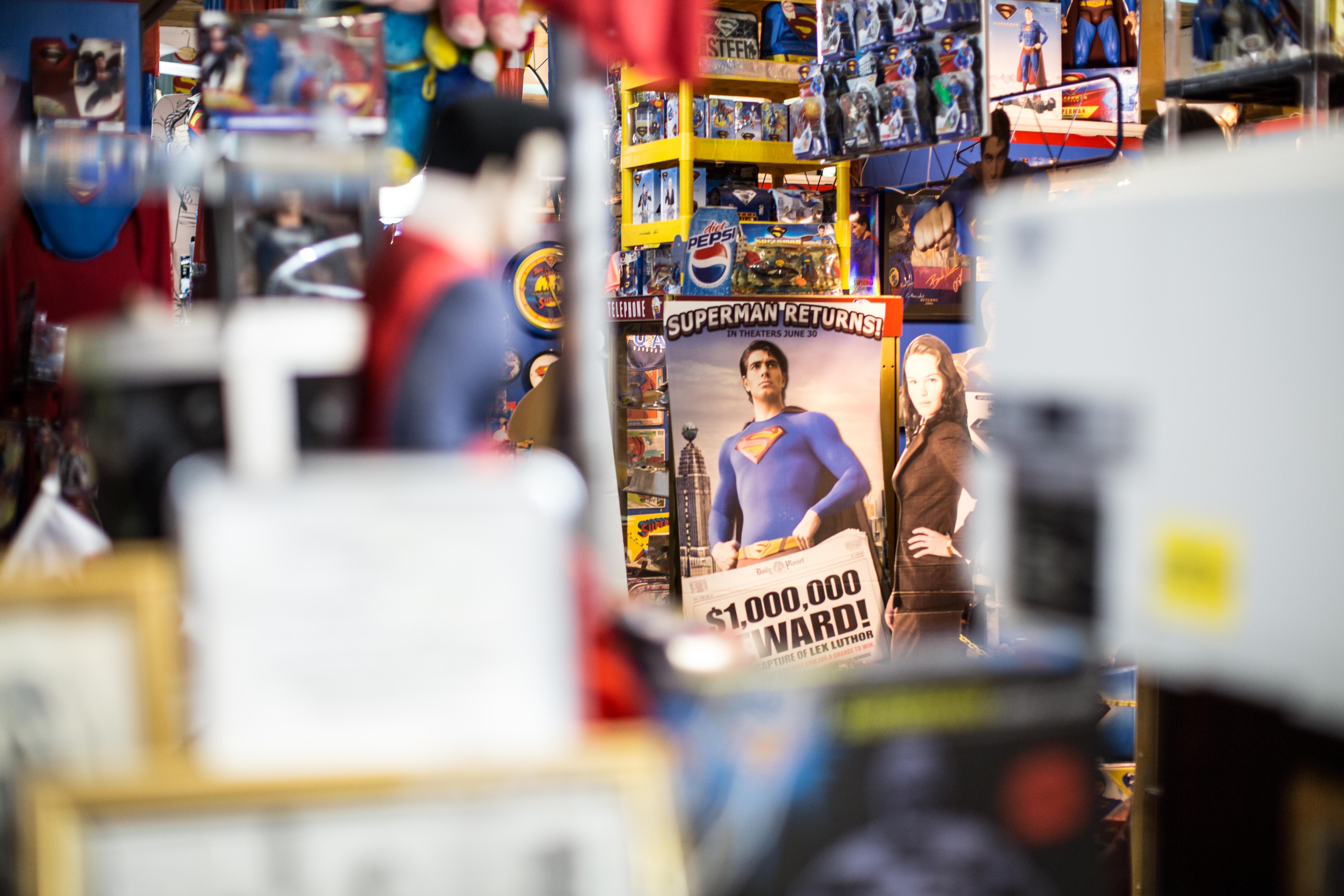 "(Superman) is a way of life," Hambrick said, surrounded by Superman collectibles in the Super Museum, which he founded in 1993.
DC Comics and the Metropolis Chamber of Commerce designated Metropolis, Illinois, as Superman's hometown in 1972. And the Illinois General Assembly passed a resolution of its own to make the same designation. Just over 20 years later, Hambrick moved to Metropolis from Los Angeles specifically to start the Super Museum.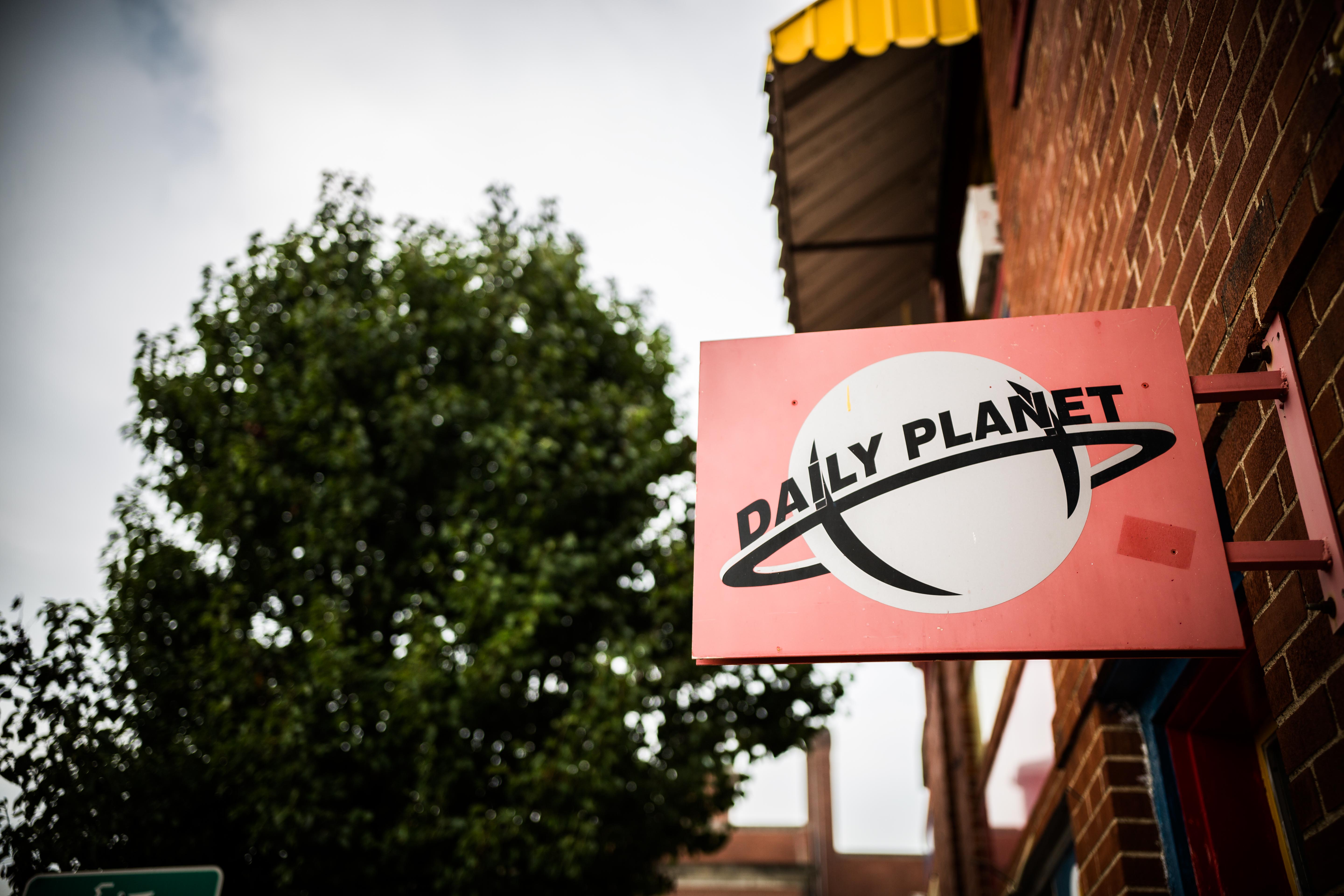 "I didn't like being here in town when I first got here 'cause I just heard crickets," Hambrick said. "It's the best-kept secret around – Metropolis, Illinois."
In addition to Hambrick's downtown museum, since 1978 Metropolis has hosted a four-day "Superman Celebration" featuring Superman writers and celebrities as guests, and fans from across the world flocking to the city. The 2016 celebration, according to the event's official website, attracted guests from 47 states and six different countries.
Hambrick calls it a "Superman, rated-G version of Mardi Gras." The problem, though, amid all the Superman-generated tourism, is getting people to stay.
"It's one thing to get them here, it's another thing to get them to stay here," Hambrick said. "They're usually on their way to somewhere else, but we're slowly turning it into a destination."
Visitors routinely stop to take photos of the Superman statue downtown – though often, they get right back in their cars and continue on their way.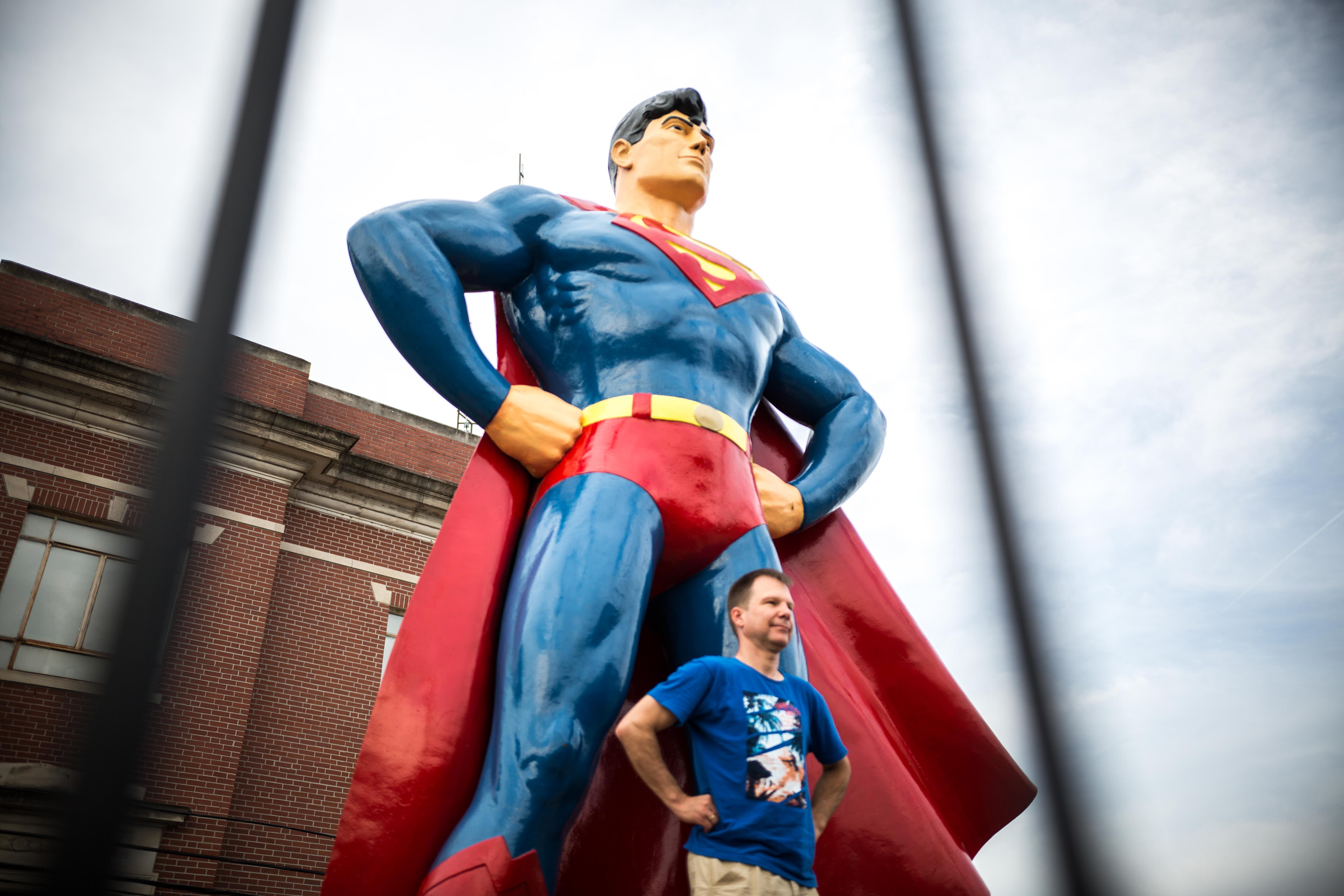 Eichorn sees this routinely.
"I've interviewed people that come to the statue and gone into the museum and they just walk back out, and in 15 minutes they are in their car and gone," Eichorn said.
Eichorn worries that Metropolis in many ways has become a bedroom community of Paducah, which has the benefits of being in a state with an improving business climate and increasing economic opportunity. Illinois lost five residents per day to Kentucky in 2015, for more than 2,000 in total for the year.
And that was before Kentucky passed pro-growth reforms in 2017, such as Right to Work and a repeal of its prevailing wage laws.
"The state of Illinois has got a bad name," Eichorn said, "and they've got a lot of people leaving this state and going to other places."
For Hambrick and those involved in tourism, the way to turn around Metropolis – which, as a border city, faces some challenges beyond its control – might be directly linked to Superman, and what the fictional character represents.
"The character of Superman created a positiveness in me that can't be beat," Hambrick said.
"I came here to build a collection; now I'm working on building a city."
An unwanted Fortress of Solitude
 The city's attachment to Superman has always been about hoping for an economic boom.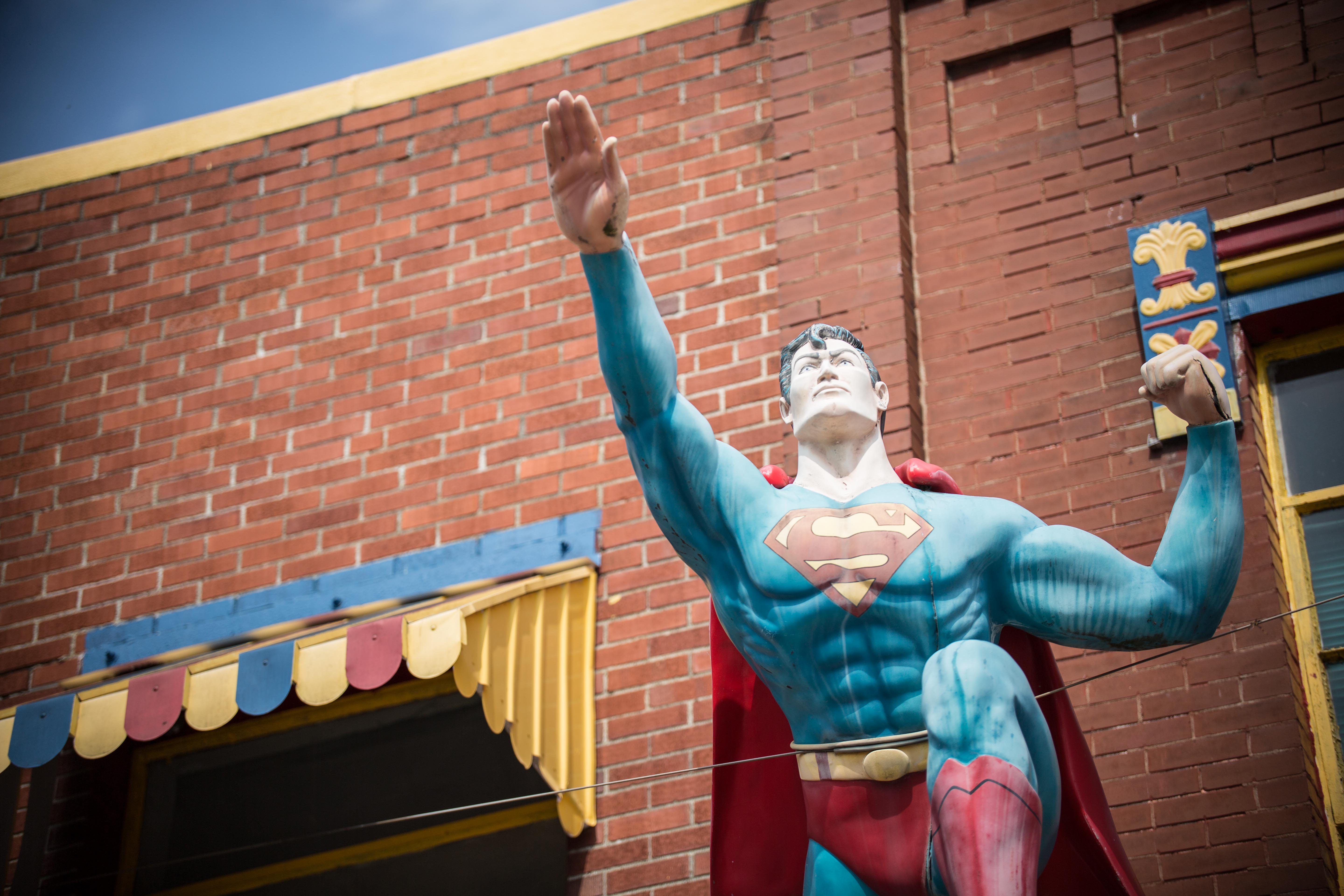 Shortly after the Illinois General Assembly designated Metropolis the official hometown of Superman in 1972, the New York Times mentioned that the city was bleeding jobs, and young people were fleeing for greener pastures.
Fast-forward more than 40 years, and the problems are the same. The hope placed in a superhero is also still there.
Eichorn, who has seen near booms and near busts, offers advice for younger residents: Leave.
"If I was a young man, I would fill my car up with gas and drive till it run out, then I'd fill it up one more time and where it runs out, that's where I'd land," Eichorn said.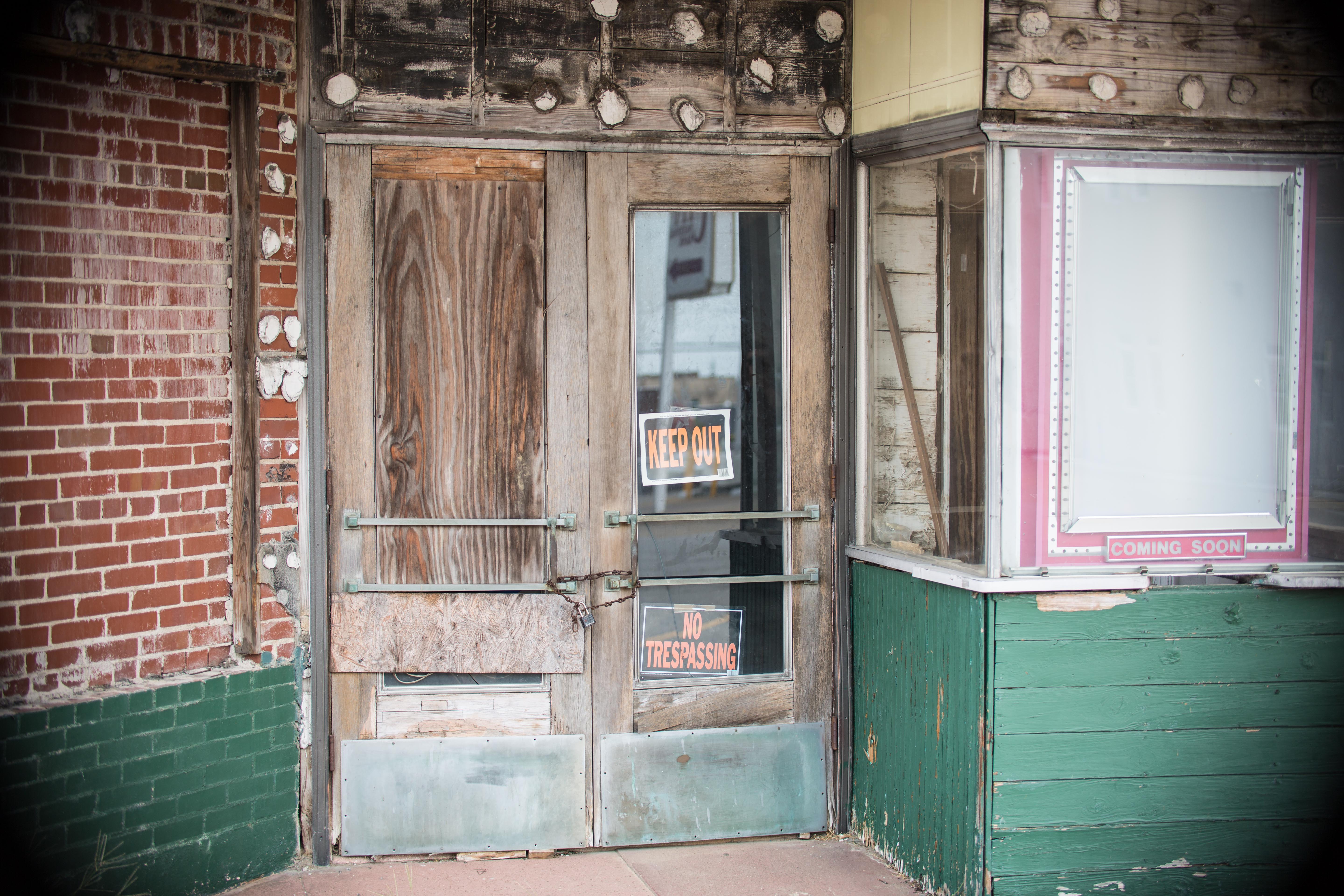 Many people do stop in Metropolis, get out of their cars and snap a photo with the Superman statue, visit the museum, or stop by Harrah's casino. But most of those visitors get back in the car and keep traveling.
The Metropolis area has seen many different versions of itself in the last 1,000 years. In each, people are always coming. The hope is they find reason to stay.