Why support Illinois school choice? Let them tell you.
Hear from those involved in Illinois' only school choice program about why Invest in Kids matters and should be saved.
This school year, 9,600 low-income students in Illinois are relying on scholarships to attend private schools that better fit their educational needs. There are about four times as many who want the same chance.
But Illinois' only school choice option, the Invest in Kids scholarship tax-credit program, expires at the end of 2023, unless state lawmakers act during their veto session, starting Oct. 24, to save it. You can find your state lawmaker and ask where they stand on saving Invest in Kids by clicking here.
If you're uncertain why saving Invest in Kids is so important, see what those involved with the program have to say. Click the links to see their full stories.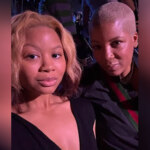 TRACI CROSBY
"There's a public school, but it wasn't the same as CAA. There, she was connected instantly. If this scholarship program ends, that's just something we have to be prepared for."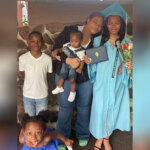 MARY CURTIS
"I want people to look past the numbers, look at the advocacy of parents and the benefits of a child being in Catholic schooling."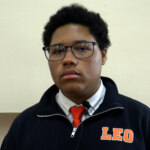 IAN HOLMES-WHITE
"Mom says the cost is normally $700 a month and we're paying about $100. If the scholarship goes away, I'm afraid that my future could be in jeopardy. My friends and my support system could disappear overnight."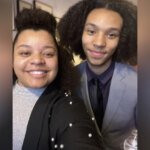 KRYSTAL ROBERTS
"Think about your kid struggling throughout high school or struggling in middle school, trying to find a place to fit in and finding purpose. Think about all the kids who could be able to find their purpose and be able to move into something positive because of this scholarship."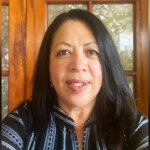 CELIA BERMUDEZ
"Our public school is overcrowded; safety is a concern. Also, we noticed the difference in the homework at their private school. My children there are more prepared for college."
"If these scholarships end, it may result in me having to quit my job and homeschool my son. Having the scholarship allows them to be in a safe, respectful and trauma-free environment."
"I'm a firm believer that a child's ZIP code should not determine their outcome. And that the tax credit scholarship helps level the playing field and provide equity for children, particularly children of color to get access to the best education for them."
"I want lawmakers to know that some people out here don't have enough money to better themselves, so they depend on people like Empower Illinois."
"If it weren't for the scholarship, he probably would have been home taught. Public school was just not an option for him."
"If Invest in Kids sunsets, we would probably move out of state. The scholarship is the only thing that has kept us here for the last six years."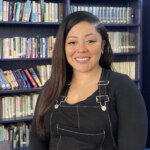 RONI FACEN
"Our kids here in this community deserve it. They deserve the opportunity to choose where they go to school and be provided with the best education possible."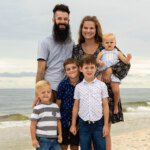 CARLY HILL
"I had gone to elementary school at a private school and actually still live in the town where I attended. And I loved my experience as a student. So, I started to explore the idea of my own children being able to go to the private school that I had attended as a kid…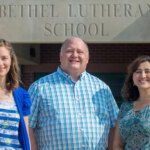 JOHN JACOB
"Without the Invest in Kids Act, these kids couldn't afford school here and we couldn't afford the extra scholarships. So, this has helped in so many ways. There are more kids getting the exposure to the education their parents desire."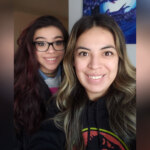 JENNIFER RODRIGUEZ
"I think that would be a great feature if they're able to expand the current Invest in Kids scholarships to cover pre-kindergarten. A lot of the Catholic schools or private schools start at pre-K. So giving them the opportunity to start at pre-K versus [kindergarten] allows kids to build those relationships and get used to everything sooner."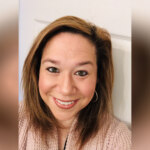 ADRIENNE DELEON
"Every family has a different situation. Not all families are able to be serviced by the public schools."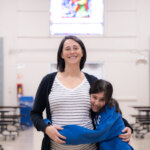 SARAH TAFOYA
"It's so nice, and comforting, to know that there are people out there who want to help families like ours, and want to make sure that the next generation of kids get the education that is best suited to them."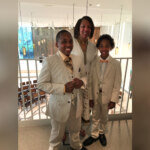 TRACY SMITH
"The tax credit scholarship allowed my children to continue their education, but it also allowed me the opportunity to continue to put what I could back into the system."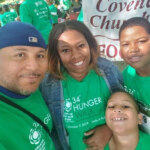 BOSE CLODFELTER
"We are investing in our children's education, and that money should be allocated where we choose for them to get the education that we would like for them to receive."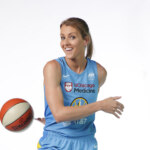 ALEXANDRIA "ALLIE" QUIGLEY
"The Empower Illinois tax credit program is something that really hits home for me, personally, and for my family and my brothers and sister."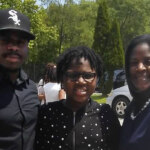 SYREETA PLUMMER
"As a parent you sacrifice to do what's best for your child. I wanted to give my children a jump start in life. Sending them to private school was my way of setting them up for success."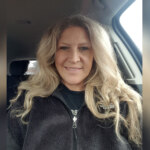 AMY COLLOFELLO
"I'm praying and hoping that the Empower scholarship stays in place because there are so many families that could use it."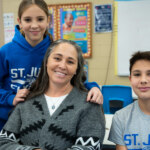 SHEILA PASSEHL
"Private education has positively impacted my children in so many ways. They've built friendships. They attend Mass together as a school community weekly and on holy days."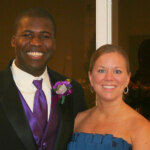 KIMBERLY BROOKS
"Through the Empower Illinois website you can designate which school the funds go to, so we designate the money to our children's school so we can say with confidence that our donations go to families at the school."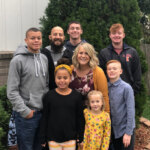 NICOLE SNIFF
"Drake is 15 now and in his freshman year of high school. He is excelling in school despite his learning disabilities. The Tax Credit Scholarship made that possible."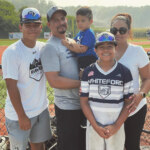 SANDRA GRANADOS
"Because of the Invest in Kids scholarships, my boys are thriving in schools they love in a community that has really supported us."