John Deere announces Illinois layoffs
The Illinois stalwart is cutting hundreds of jobs in the midst of the state's worst-in-the-Midwest manufacturing climate.
Deere & Company announced Nov. 30 that it will lay off 220 employees at John Deere Seeding and Cylinder in Moline, Illinois.
The Moline manufacturing workers will join the thousands of other blue-collar Illinoisans who have come home with pink slips in 2015. The state lost 14,100 manufacturing jobs during just the first 10 months of this year.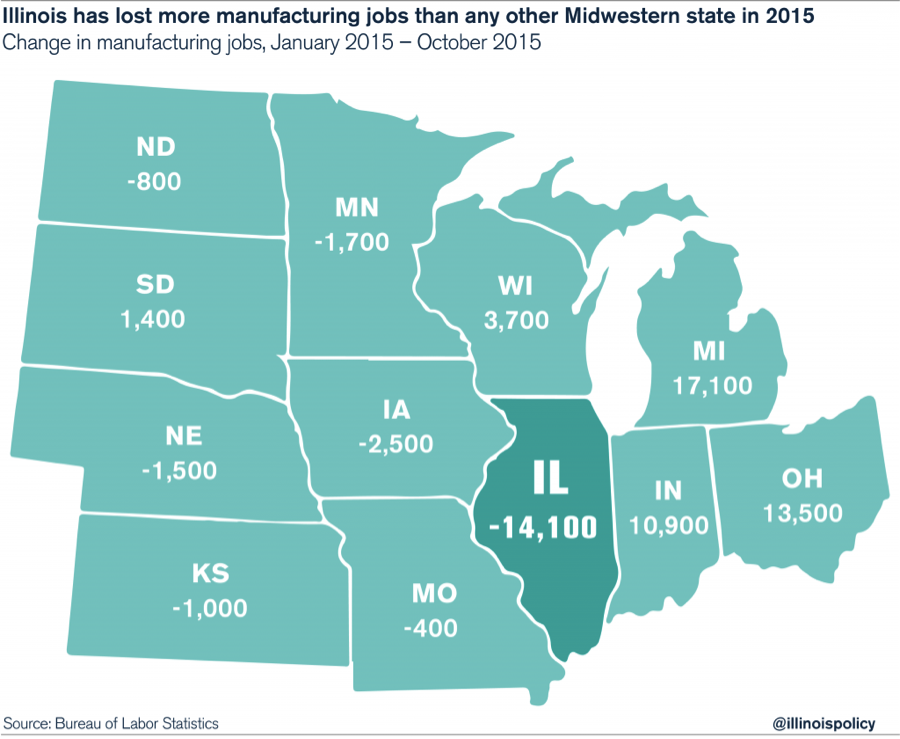 In the past, John Deere Seeding and Cylinder employees have experienced layoffs in the spring only to return to work in the fall. But the company's recent announcement indicated that this is an indefinite layoff, effective Feb. 15, 2016, with no callback date.
According to Deere's press release, "the actions [were] taken to align the size of the manufacturing workforce at individual factories with market demand for products made at each specific location."
The announcement follows July news of 160 manufacturing workers losing their jobs at the same location, and August layoffs of 150 manufacturing workers at the company's Harvester Works facilities in East Moline.
Three pieces of Gov. Bruce Rauner's job-creation agenda currently being discussed in Springfield to address Illinois' manufacturing crisis include:
These bold actions and more will be required to stop the rapid fall of Illinois industry.